Travel Writing Retreat in New York City (Jan. 18-21) – Sign up now!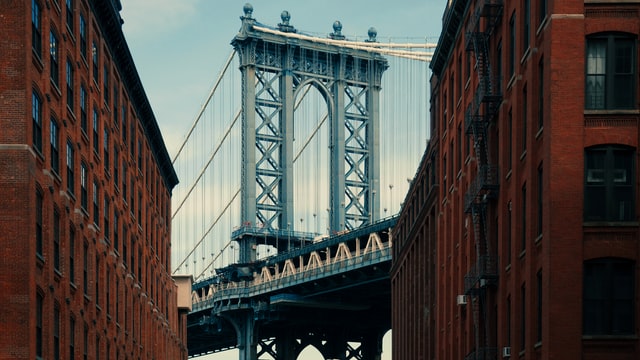 Interested? Fill out this form and we'll get in touch.
Manhattan, New York City
Travel writing enables us to explore the world on paper, reimagining and sharing our journeys from the busy marketplaces of Uganda to the austere churches of Ukraine to the waves of the Mediterranean Sea.
This Travel Writing Retreat is designed to give you the time, space, tools, and inspiration to unleash your authentic voice and improve your writing. You'll expand your natural capacity to express what you really want to say, and learn how to leave your readers touched, moved and inspired.
Pink Pangea's Travel Writing Retreat in New York City includes:
Guided exercises to elicit each writer's unique voice
Interactive and transformative writing activities to get our creative juices flowing
Explorations into the works of professional travel writers
Writing assignments to put the new tools into practice
Ample opportunities to share your writing and receive feedback
Detailed training on how to write a pitch letter and get your work published in diverse publications
Publication opportunities
A network of extraordinary women writers
New York City tours
What's included:
Accommodation at HI-NYC (optional)
Breakfast
Writing workshops
Tours (optional)
Cost: $610
If accommodations are not needed, the cost of the retreat is $435.
"When I stumbled across the advertisement for Pink Pangea's Travel Writing retreat, I knew immediately that this was the adventure and motivation I needed to jumpstart my writing practice. I had no way of anticipating how those few days would go beyond my expectations and impact me as a person. Jackie's workshops not only challenged me to actually put pen to paper and create, but pushed me to explore myself, my goals, and my drive.
I'm producing content I feel good about more regularly than I have in years and feeling more secure in who I am and where I'm going. The women I met on the retreat were so talented and inspiring – I love keeping in touch with them and seeing what they're pursuing after our shared retreat experiences. I recommend the Pink Pangea travel writing retreat to any woman of any age who has a penchant for exploration and a willingness to try something new!" -Morgan Fletcher, Venice Retreat
Read more testimonials from past retreat attendees here.
Got questions? Email [email protected]