Vegetarian in Fiji: In Conversation with Chantae Reden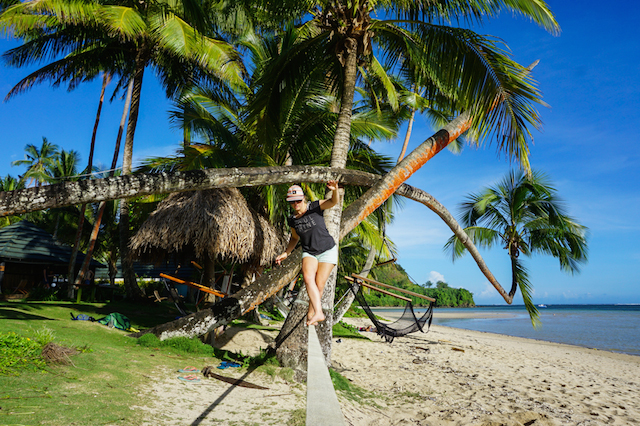 Being a vegetarian and moving to a new country may be straightforward in some countries, but in others–such as Fiji–it's more of a challenge. The community of foreign residents in Fiji is quite small, and the culinary, spiritual, social, and driving culture are very different from many Western countries. A vegetarian for much of her life and a resident of Fiji for a year, Chantae Reden has much wisdom to share. She shares her reasons for becoming a vegetarian, for taking the plunge and moving abroad to Fiji, and what it's like being a vegetarian in Fiji.
Being Vegetarian in Fiji: In Conversation with Chantae Reden
When did you move to Fiji? Where do you live, and what do you do?
I moved to Fiji about one year ago. I live in the capital, Suva, which is probably much different to how people imagine Fiji. Other areas of Fiji have white sand beaches, clear blue water, and coconut trees all around. Meanwhile, Suva is very developed, with a small city center. It rains almost every day in Suva and the nearest nice beach is about forty minutes away.
I work remotely as a writer and most of my articles center around travel and ocean sports like surfing, scuba diving, freediving, and kitesurfing. My partner works full time as an oceanographer for an international development organization in Suva, which is why we chose Fiji as our home base.
You've been a vegetarian for the last 17 years. What made you initially become one?
When I was around ten years old, I saw a documentary that depicted the cruelty of mass farming. I also learned that some people kept traditional farm animals as pets, and couldn't disconnect farm animals from my dog and cat at home. My parents pushed back at first, but eventually supported my decision even as a child. I showed my little sister the same documentary a little while later and she turned vegetarian as well!
Is it difficult to be a vegetarian in Fiji?

It's surprisingly easy to be vegetarian in many of the major towns of Fiji. Almost 40% of Fiji's population are of Indian descent, and Hinduism is one of the major religions in the country. Fiji has so many amazing Indian restaurants and you can almost always find roti (soft warm bread) filled with vegetarian curry being sold on the streets for less than US$2. There are also fresh produce stands selling in-season fruits and vegetables every few miles along the side of the road.
In the more rural areas or on the outer islands, it's more challenging to find vegetarian food aside from cassava and dalo, two of Fiji's major root vegetables. Most of their meals tend to revolve around pork, chicken, and fish. If you are traveling somewhere rural, it's best to give your hotel notice so that they can accommodate you.
There certainly isn't as much of a vegetarian food selection in Fiji as there is in California, especially when it comes to variety and mock meats, but I find it easier to be vegetarian in Fiji than in the South or the Midwest.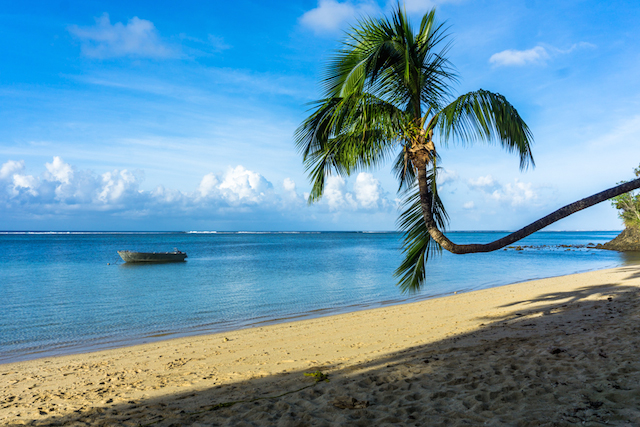 Do you find that there are more expat vegetarians or more people from Fiji who are vegetarians?
The expat community overall in Fiji is very small. Aside from aid workers, embassy workers, volunteers and a handful of people in tourism, you won't meet many full-time expats in Fiji.
I'd speculate that there are more local vegetarians than expat vegetarians percentage-wise simply because there is such a strong Hindu influence in the Fijian population. Expat friends who are vegetarian often work in the conservation realm, so they are more conscious of meat's impact on the environment. Many people are unwillingly vegetarian because Suva occasionally has power cuts – you never know how fresh the meat you're buying is.
Do you typically surround yourself with locals or other expats?
Though I have many local friends, my closest friends tend to be fellow expats. This isn't intentional – it's simply easier to make expat friends because most people who move to Fiji are on a short-term contract. Locals typically have a solid friend base made up of people who they've known for years. Meanwhile, expats are usually newer and more likely to join meet-up events and activities in the hopes of making connections. I've noticed that the longer you're in Fiji, the more local your friendship circle looks.
My sports communities tend to be made up of mostly locals. But if I'm having a problem, I'm more likely to confide in an expat friend. Meanwhile, my partner has many more local friends because he works with Fijians and sees them every day, whereas I work from home and only go out to join specific events and activities.
What kinds of cultural adjustments have you encountered moving to Fiji?
One of the hardest things to get used to is "Fiji time." Things may not happen when you expect them to. Sometimes, they may not happen at all. Rules are treated like vague suggestions and if you're expecting certain standards to be upheld, you risk being disappointed.
On the same note, "Fiji time" can often work to your advantage. Fijians are very accommodating and will gladly try to help you with a situation or problem. If the bus is crowded, they'll still scoot over to make room. If you're hungry for something that's not on the menu, the chef is usually happy to make it work. If the fitness class you walked into is full, they'll happily make a space for you somewhere.
The only time Fiji time doesn't apply is when you're in a car. Fijians love to drive fast and loose – hurrying up so that they can relax at their destination!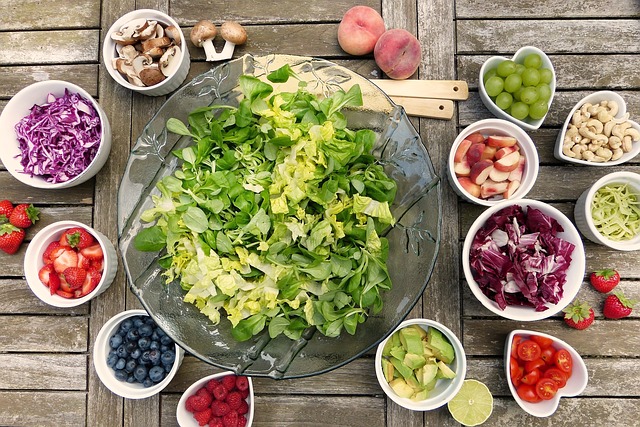 Any advice for women travelers considering becoming vegetarians and / or moving to Fiji?
Fiji is a wonderful place to be a female traveler. Unlike more remote areas in the Pacific, Fijians are used to seeing tourists, and it's common to have a fellow Fijian woman take you under her wing as you navigate through the city or around bus stations – they can get quite protective. Dress modestly (shoulders and knees covered) outside of the Suva and the resort areas. The most common crimes against tourists are getting scammed by street salesmen and petty theft, so keep all valuables hidden.
Once you're out of the city and on a smaller island or in one of the villages, you're likely to be treated as a friend. It's very common to see solo female travelers island hopping through the Yasawas and the Mamanucas especially. I'm often alone at home in Suva for weeks on end. To keep safe, I take taxis after dark instead of walking.
If you plan to be vegetarian in Fiji, you can always find a delicious meal at one of the many Indian restaurants. In the outer islands, give them plenty of time to prepare for your arrival, as many hotels and Airbnbs have set meal plans. If you're truly stuck somewhere, order roro (sautéed taro leaves), cassava (similar to potato), pudding (soft bread), and ota (a spinach-like fern) cooked in coconut milk.
Being Vegetarian in Fiji: In Conversation with Chantae Reden Related Reading
Travelling as a Vegetarian in Prague
Have you traveled as vegetarian to Fiji? How was your trip? Email us at [email protected] for information about sharing your experience and advice with the Pink Pangea community. We can't wait to hear from you.
Photo credits: Chantae Reden and Unsplash.