A Meticulous Washington DC Guide: In Conversation with Samantha Sault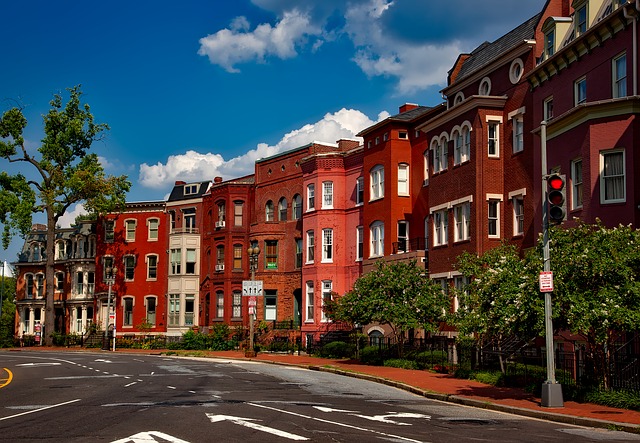 Washington DC is synonymous with the political landscape of the USA. But no matter which side of the aisle you sit on, the nation's capital has experiences for everyone.
President Washington chose French engineer Pierre Charles L'Enfant to plan the layout of the city and design the public buildings. Pierre L'Enfant presented a vision for a bold, modern city featuring grand boulevards (now the streets named for the states) and ceremonial spaces reminiscent of his native Paris. He planned a grid system, at the center of which the Capitol Building would be. L'Enfant died before seeing his project completed, and it was not until 1901 that his plan for the National Mall was fully executed.
Nowadays, visitors to Washington DC can stroll the grand boulevards and visit museums or dine at restaurants that satisfy all tastes. They can stand on the steps of the Lincoln Memorial and look straight down the mall to the Capitol Building.
Samantha Sault–an accomplished journalist, travel writer and contributor to The Washington Times–has compiled the most comprehensive, carefully planned and thorough guide to making your visit to Washington DC memorable.
A fantastic guide to the city is the Moon Washington DC guide. Samantha Sault–an accomplished journalist, travel writer and contributor to The Washington Times–has compiled the most comprehensive, carefully planned and thorough guide to making your visit to Washington DC memorable.
The Washington DC guide begins with the Top 10 Experiences in the city. These include not only well-known landmarks like the Arlington Cemetery and the White House, but also the National Cherry Blossom Festival and the best bars for happy hour. There are itineraries for weekends or longer sojourns. Within these planned getaways, there is information on the area and its restaurants, landmarks of interest, as well as advice for traveling on the metro. Each section is tailored to meet the needs and interests of individual travelers.
Samantha Sault generously shared her invaluable insights into travel writing and the process of creating a guidebook with us, as well as her expert knowledge of Washington DC.
The author has skillfully designed a travel guide that equips any traveler with the tools necessary to navigate the transit system, events, weather, guided tours and tourist tips. The color-coded tabs within the guide direct you to a stop at each of Washington's neighborhoods. Each section is illustrated with a map identifying places of interest, restaurants, museums, parks and trails, shopping, hotels, and places to find live music.
There are pages within the guide called Highlights to assist the traveler looking for the best of DC. The guide also devotes sections to senior travelers, LGBTQ travelers, families, travelers with disabilities and international visitors.
This comprehensive guide includes photographs of the Washington DC landscape, landmarks and places to stay. Along with maps of the area, there is information about suggested readings and internet resources to enrich your Washington DC holiday.
Samantha generously shared her invaluable insights into travel writing and the process of creating a guidebook with us, as well as her expert knowledge of Washington DC.
Describe the development of your Moon Washington DC guide. Where did the idea for this book come from?
The short answer: Moon was seeking an author for their new Washington DC guide, and I'm a culture and travel writer who has lived in DC for more than a decade, so it was a perfect match!
The long answer: There's so much interest in Washington DC, especially in Hollywood and in travel media—and there's a lot of hype about how much the city has evolved, both in the Obama years and in the past two years, as we've watched the see what impact the Trump Administration would have on the capital. I wanted to write this guide to cut through the hype—the shiny new restaurants and developments, the real scandals and the fake news—and help visitors uncover the best of Washington DC.
Even more importantly, I wanted visitors to leave feeling positive about the capital and the people who live and work here, who are trying to make the country better. It shouldn't be an insult to call Washington DC "The Swamp." Washington DC runs on relationships, and the mix of people and ideas and drama is what makes DC intriguing. I explore all these themes in the guide.
How did you plan the layout of the book?
Moon provided specific guidelines on the structure and layout, but the content is all mine. I wrote the outline, including the neighborhood selections, for my proposal, but it evolved over time, mostly due to changes in the city—both political as well as the usual openings/closings.
The neighborhoods required roughly the same number of listings, although some, such as the National Mall, are heavier on sights, while others, like Dupont Circle or U Street/Shaw, are more known for hotels or nightlife. In some cases, I combined smaller, adjacent neighborhoods with similar vibes, like Adams Morgan/Columbia Heights/Mount Pleasant.
I chose walking tours to showcase the breadth of the city—from the iconic monuments and memorials walk on the National Mall, to my favorite spots in my neighborhood, Dupont Circle, to Navy Yard and Anacostia, two growing neighborhoods with important history. The listings are a mix of quintessential spots as well as local favorites and hidden gems.
There are many new things to explore in DC, but there are lots of "old" restaurants and hotel bars and tourist attractions that are an integral part of the DC story, too, and I wanted to showcase this diversity.
How long did it take to write?
I began talking to Moon in October 2016, and the book was published in August 2018. I wrote the first draft in about six months, with deadlines every two weeks.
The guide is full of information that is both practical and historical. Did you collaborate or consult with other professionals to obtain specific information about places and events? How did you locate professionals in certain fields of expertise?
I approached the book like a journalist and consulted with a variety of professionals and sources. The hospitality PR pros and venue owners helped me obtain facts and photos, but I also spoke with many Washingtonians—journalists, magazine editors, lobbyists, politicos, foodies, bartenders, artists, and others "in the know"—to make sure I was getting out of my own bubble. I knew a lot of these contacts already, socially or from writing projects, but, for the most part, people were happy to help.
I understand you grew up in the Washington DC area. How did that support the development of the guide? Did you write travel stories about Washington DC before writing the travel guide?
I grew up in a Metro-accessible suburb of Washington DC in Maryland, and I've lived in Dupont Circle for more than 10 years. I know the city well, and I had a good idea of what I wanted to include in the book even before I started researching and writing—though I pounded the pavement in every neighborhood in the guide, too.
As a writer, I've covered national and local politics as well as events like President Obama's inauguration and White House Correspondents' Association Dinners, and I previously had a weekly column in The Washington Times covering local events. These experiences helped me write a strong proposal, and, I hope, an insightful book that helps visitors experience Washington DC like a local.
Washington DC is place with endless things to do and see. Can you think of five hidden places that one should visit?
The U.S. Botanic Garden is a gem. It's not hard to find, but it's easy to overlook when exploring Capitol Hill.
The Frederick Douglass National Historic Site in Anacostia is where the abolitionist lived at the end of his life—and it's much easier to get tickets here than the Smithsonian's African American History Museum.
Dupont Underground, a cultural venue that's literally hidden underground. It's a tunnel from the old streetcar system, which shut down in 1962. Now, you can take a tour or attend programs like concerts and fashion shows.
Garrison on Barracks Row, one of my favorite restaurants for seasonal cuisine. It's across the street from two of the city's most-hyped restaurants (Rose's Luxury and Pineapple & Pearls) but for some reason, much easier to get in.
You can't miss the Washington Monument and Jefferson Memorial—but if you take my National Mall walking tour, I point out a few smaller monuments and sights, too. (But you'll have to buy the book!)
Moon-Washington DC is so comprehensive with tours, itineraries and information to meet the needs of any traveler. Can you suggest a weekend itinerary for a woman traveling solo on a first trip to Washington DC?
Every itinerary in the guide is safe for solo women travelers if you follow the safety precautions you would in any major city, so I wouldn't necessarily recommend anything different. One of the best things about traveling solo is exploring museums at a leisurely pace, so you can get lost in the National Gallery of Art or one of the history museums or visit the National Museum of Women in the Arts, the only one of its kind in the world.
When I'm traveling alone, I like to dine at the bar; I'd grab a stool at Centrolina, Garrison, Zaytinya, or the dining bar at ANXO, DC's first cidery, which serves some of the most authentic pintxos in the city. Then, I'd spend Sunday afternoon "brunching" at one of the markets and enjoying local flavors and people-watching—either grazing at the Dupont Circle farmer's market before visiting the Phillips Collection, or taking an Uber to Union Market.
If you like to shop, you could spend half a day or more wandering the boutiques in Georgetown, followed by a cocktail at the trippy Watergate Hotel. (Personally, I love the lobby whiskey bar, but the view from the roof terrace is amazing, too.)
What advice do you have for aspiring travel writers looking to create travel guides?
Develop a niche and a personal brand by seeking opportunities to write content, get bylines, and grow your social media following. Published bylines are important; they don't have to be in Conde Nast Traveler or The New York Times, but it's important to show that you can work well with editors and meet deadlines.
I think my weekly column was one of my strongest selling points for getting the book contract, because it showed that I could commit to meeting the intense deadlines required when writing an entire book. And, you have to be organized!
You'll only spend about half your time writing, and the other half making lists, organizing research, compiling venue contact information and pricing, taking and cataloguing photos, following up on PR requests… it was a joy when I finally got to sit down and just write! But if you don't find some joy in the organizational aspect, too, then writing a guidebook is probably not for you.
What is your favorite place in Washington DC?

It's cliché, but I'm always inspired when I walk by the U.S. Capitol—the up-close view from the west side allows you to feel the magnitude of the dome, and what we do in Washington DC. It's especially powerful at night.
I have many special memories at The Hay-Adams—the roof terrace, as well as the Off the Record bar in the basement, which is a quintessential DC scene. And whenever I come home from a long trip, I love the vibrancy of Dupont Circle and 14th Street, and simply walking to my nail salon where they know my name, my barre studio, one of my favorite local restaurants for post-flight dinner, and now, popping into Kramerbooks to see how many copies of my book are left on the shelf!
What projects do you have planned?
I have a long to-do list: continuing to promote the guidebook (especially in the holiday shopping season!), polishing some other book ideas, making plans to attend a few off-the-beaten path fashion weeks in Europe in early 2019, writing a business plan. Stay tuned!
A Meticulous Washington DC Guide: In Conversation with Samantha Sault
Related Reading
Finding Nature in Washington DC
Have you traveled to Washington DC? How was your trip? Email us at [email protected] for information about sharing you experience and advice with the Pink Pangea community. We can't wait to hear from you.
A Meticulous Washington DC Guide: In Conversation with Samantha Sault photo credit: Pixabay and Unsplash.