In Conversation with Award-Winning Guidebook Writer Jen Rose Smith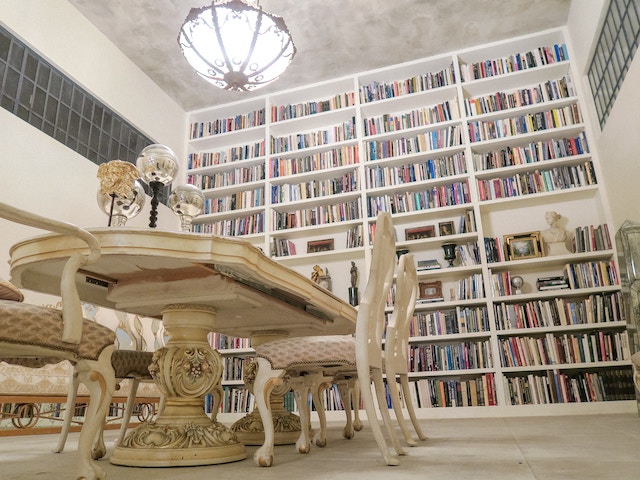 An artist paints a picture, a musician composes a song, a baker whips up a soufflé, and a travel writer packs a suitcase of ideas and a notebook to capture the world. Jen Rose Smith is an accomplished travel writer who has written several guidebooks on New England and her home state of Vermont. Her travels are not limited to the Northeaster United States, though. Jen has hunted iguanas in Mexico, cooked in Italy and ridden her bicycle across Newfoundland. Her stories have appeared in CNN Travel, Rolling Stone, National Geographic Adventure, and the 2012 edition of The Best Women's Travel Writing.
I had the opportunity to interview Jen to discuss the path that led her to travel writing, the lessons learned along the way and where she is leaving her footprints now.
What led you to travel writing?
I've been a traveler my entire adult life—I took off early and often—but writing happened a little later for me. After college I started a small bakery, and I'd been spending the winters traveling and writing. When I realized I didn't want to bake forever, I spent a year wondering what kind of career would let me do what I really love: asking questions, going places, and finding things out. Writing seemed like the way to go.
Do you have a daily writing routine?
I'm a firm believer in the "just write" school of thought. Since guidebooks require such a massive volume of writing, I've had to sit down and write on days when I don't feel very inspired or creative, which I think has been great practice.
As far as the rest of my routine goes, it usually involves stretchy clothing, frequent snacks, and lots of coffee.
It has been said "write what you know." Do you think it is true?
With guidebooks, absolutely! Like every guidebook author, I've written about places that I've only been once, but every single thing I'm really proud of has grown out of more experience and in-depth familiarity. When it comes to travel writing in general, though, some of my favorite authors, like Pico Iyer or Susan Orlean, do a wonderful job of sharing the sense of discovery and insight that come with visiting new places.
How do choose your topics and how long does it take to write a short story and/or guidebook?
Every time something catches my imagination I write it down, and lots of those notes grow into story ideas. Sometimes I can write about them immediately, and others simmer away for a long time—they might never become a published piece. (I've tried for years to convince an editor to let me write about the dubious history of Polynesian testicle navigation, for example.) For me, reading widely continues to be a really great source of ideas, as I often come across a little, stand-alone reference or fact that inspires me to learn more.
As far as writing time, it's all across the map. When I started out writing, I was really, really slow, and it took me many hours to write a short piece. Several years of writing full time has really sped things up, but between interviews, research, and just thinking things through, a lot of work goes into each piece. The published article is just the tip of the iceberg, too, since any article I write usually has pages of quotes and notes that don't make the final cut.
Guidebooks take an immense amount of time. The research trips themselves are like travel in hyperspeed, and by the time I've finished writing each book, usually over a period of six months, I'm pretty exhausted.
The guidebooks you have written are a wealth of information. How do you find publishers?
I've written four books for Moon, a guidebook company based out of Berkeley, and it's been a great experience. When I was just getting going as a professional writer, I saw a Craigslist ad that said they were looking for a Vermont author. I applied and heard nothing, and kept following up far, far beyond what seemed polite or reasonable. I just really wanted it, so every couple of weeks I'd send a short, hopeful, nice little note to the acquiring editor, and eventually she wrote back.
Are the guidebooks updated?
I'm working on my first update now! Moon authors update their books every three years, so I'm currently doing Vermont, which was the first book I wrote for them. It's actually really wonderful—by the time each of the books comes out, there are dozens of things that I wish I'd done differently. With some of the chapters I'm updating now, I'll get to a sentence and think: "I've wanted to fix you for years!" Writing guidebooks is one of the rare times, as an author, that I can get multiple cracks at improving my own work even after it's published.
Reading literature is a source of motivation for writers. Are you reading any book at the moment that you would recommend?
I'm reading a wonderful book called Lands of Lost Borders: Out of Bounds on the Silk Road by Kate Harris. It's beautifully written and super adventurous!
I also just finished Welcome to the Goddamn Ice Cube by Blair Braverman, which is another gorgeous book by a badass writer.
You owned a bakery before you pursued travel writing. Can you describe the similarities and differences between these two professions?
My baking life has really informed my writing life. With pastry, there is often a series of steps that have to take place over many days: if you don't mix brioche dough on Thursday, then shape it on Friday, no one will be eating brioche on Saturday. Working as a pastry chef helped make me into a pretty methodical, organized person, and that makes my writing life a great deal easier.
The other connection I've really felt between baking and writing is the importance of doing day-to-day things as well as I can. When baking, you have to get up every morning to make recipes you know by heart, and to find meaning in carrying that out carefully and thoughtfully each time, from the first to the 300th.
I know people who've felt called to be writers since they were kids, who identify deep down as creative spirits. I'm not one of those people. For me, the central identity of writing is asking questions and exploring, then doing my very best to do justice to what I find, which is a pretty humble role, really. So I have this sense that as a writer, just like as a baker, I'm trying my best to wake up every day and do simple things well.
You are currently living in Bolivia. Any special travel writing projects planned?
Lots! Bolivia's a really exciting place to be a traveler and writer. I'm spending a week hiking in the Cordillera Real in late May, following a ride of high peaks in the Bolivian Andes, and am writing about that. In a couple of weeks, I'm headed to Bolivia's super high-altitude wine country to explore and write about wines and singani, which is like Bolivian grappa.
Where would you like to visit, explore and write about that you haven't yet?
There are so many places! I've been dreaming about Central Asia for years—I'd love to go backpacking through Kyrgyzstan, especially.
As a food lover and history lover, I really hope to spend time in Iran, which is a little complicated for Americans at the moment.
In Conversation with Award-Winning Guidebook Writer Jen Rose Smith
For aspiring travel writers, what advice would you give, or a "recipe" for getting published?
We live in a great time for writing, with so many outlets for publishing work. I think my first piece of advice would be to get a non-writing job, though—if you can afford to not put financial pressure on your writing, at least for a while, it can give you some breathing room to do the work you want.
When you're starting out pitching, a great place to start is with smaller outlets or local publications, which are often more open to taking chances on less experienced writers. It's easy to get hung up on landing work with the big outlets, but I think it's worth taking their reputations with a serious heap of salt.
Some of the greats will always be great, but plenty of famous legacy outlets are leveraging their reputations to churn out mediocre content, and often paying writers terribly. On the other hand, places like New Worlder, Panorama, Roads and Kingdoms, and Atlas Obscura consistently have awesome writing, and if you find an editor who's willing to work with you to improve your writing, it's pure gold.
From there, I'd just say keep pitching and don't get discouraged. So many of my pitches go unanswered, and that will probably always be the case—it's just part of the process.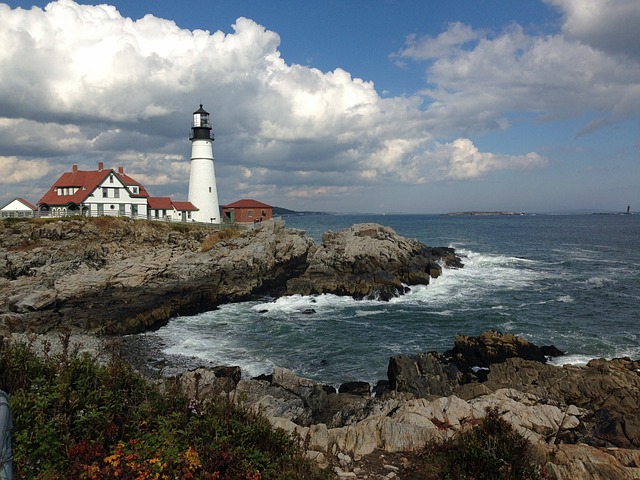 On May 15, 2018, Jen Rose Smith's Moon New England Road Trip was named book of the year in the specialty category of the Annual New England Society Book Awards, which recognizes books of merit that honor New England and its culture. Photos by Unsplash.