Blog-Study-Work-Life Balance: In Conversation with Brooke Fryer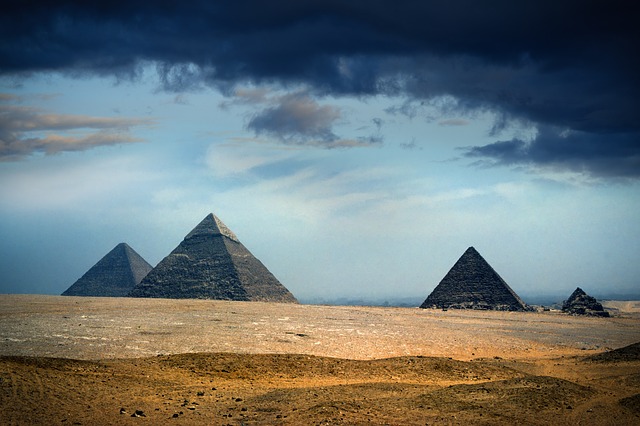 Australian Brooke Fryer – a traveler, blogger, student and employee – embraces multitasking and has gained so much from doing so. We had the privilege of speaking with Brooke about her experience creating and maintaining her eye-opening blog, Exploring Wanderland.
Tell us a bit about Exploring Wanderland. How did you get started with it?
Exploring Wanderland came after a free trial and error with another WordPress site of mine. I really loved it but I just couldn't customise it the way I wanted to, so I decided to pull out a few coins and start a real blog.
Exploring Wanderland is essentially a blog I created to inspire people, and to tell others it's OK to travel alone. I had always loved to write and figured that starting a bog about something I do almost all the time seemed like the appropriate thing to do.
Tell us how you balance studying, solo traveling, blogging and working?
Basically, every university holidays I travel. This could be interstate or on an international trip, but either way I will be boarding a plane, taking photos and writing about my experience. During the uni terms, I study, work two jobs plus attend an internship as well as writing freelance and for my own blog. This is where I do really need to prioritise my time. University work comes first alongside my jobs, then when I have down time I write for my blog. Its a way for me to escape the duties of life and where I can write about what I love.
Which places do you write most effectively/naturally in? Your apartment, a cafe, library, etc.?
I love to write on the sun lounge in my backyard in the mornings. I always have to have a tea with me when I write too. So tea and sun is my ideal writing spot, and I'll occasionally write from a library or even on my phone when I am travelling.
What was the most inspiring place you traveled to and why?
I have been asked this many times and I have to say the most inspiring place is Egypt. Since I could remember, Egypt has sparked my interest because I have loved history. History is something I travel for, like to see with my own eyes what all the text books talk about. Egypt was definitely this place for me.
Tell us about your solo trips? Where did you go and how did you plan your trips?
I went on my first solo trip when I was 18 around Europe, then I went on my second solo trip a few years later around Asia and then I moved to England for six months where I did countless solo trips. My first trip I was excited and not at all nervous.
My favourite solo trip was the time I went to Asia alone, it was incredible. Except this time a kid bit me in Siem Reap, Cambodia, that was a little strange.
Planning for the trips I go on, I don't really do a whole lot. I kind of plan as I go. I'll have my flights booked and my first hotel booked and then I will just go from there. I don't eat a lot either, so I don't have to save too much money for food, I'd rather see a museum than have lunch.
I will look at YouTube videos of places, I love visual guides and I will research entry requirements into countries because sometimes, like China, you need a visa prior to arrival, otherwise if you don't you could be turned away at the border.
How have your travel experiences influenced your studies?
I study media and journalism, so they've definitely given me material to write on and sparked a more creative sense in me. I like to link what I do to the experience I have had and the people I have met. I met this girl in China, and I ended up writing an entire feature piece on her, well, inspired by her. There are so many people I meet and I just want to write about all of them, so my degree has essentially allowed me to do just this.
What advice do you have for women considering travel blogging?
Skip the free blogs and pay for one, it gives you so much more sense freedom and ability to customise it a great deal. If you aren't sure, just do it, start writing and if you don't think you are a good writer, then make travel plans, create videos, create podcasts or use the tool as a way to practice writing and to enhance some skills. Travel blogging is such a great hobby–or for some, job–to have and I encourage everyone to start a blog.
Blog-Study-Work-Life Balance: In Conversation with Brooke Fryer
Related Reading
Do you have tips to add to this list? Email us at editor@pinkpangea.com for information about sharing your writing advice with the Pink Pangea community. We can't wait to hear from you.
Blog-Study-Work-Life Balance: In Conversation with Brooke Fryer photo credit: unsplash.com.