Biking Around the World: In Conversation with Jane Mountain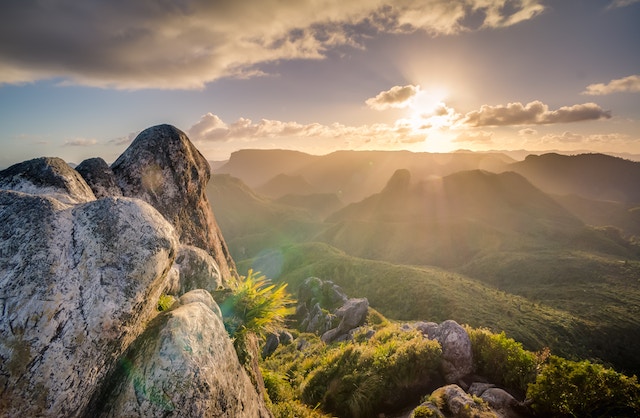 Dreaming about hitting the road is one thing; making that dream a reality is quite another. The e-book, 101 Travel Tips for Grown-Up Adventurers contains a wealth of ideas on how to do just that: everything from selling your car to navigating new cities to changing your mindset. I asked authors Stephen and Jane of My Five Acres about the book and the travels that inspired it.
Biking around the World: A Conversation with Jane Mountain
How did you first become interested in travelling?
Travelling runs in my blood. My grandmother always seemed to be going somewhere amazing and she came back full of tales of exotic adventures. My mom loves to travel too and my parents have been to more countries than I have, almost all since retirement! In fact, my great grandparents moved from Russia to China in the 1930s, so my sense of adventure is definitely genetic.
You mention on your website that you "wasted years working jobs where [you] were under-paid and under-appreciated" – what prompted you to make the shift to a more adventurous life?
Making this shift has been a long process for me. I have bounced back and forth between working at large companies and freelancing throughout my career. I've also spent much of my working life away from "home," living and working in London for 10 years and then LA for 7 years.
Every time I end up in another 9 to 5 job, I feel so constrained by the standard 40-hour work week and so frustrated at all the time that is wasted in a typical office. I just want to get my work done efficiently, but an office environment rewards long hours, not smart work.
The final straw came when I was laid off from my job at Yahoo. While my coworkers were busy looking for new jobs, I was busy planning a bike trip around the world. A few months later, Yahoo offered everyone their jobs back, but by then my travel plans were much more enticing than my sad grey cubicle.
Were there any extended trips before this?
My first trip was a few years after university, when I backpacked through Europe with my boyfriend, who is now my husband. That trip almost killed our relationship, even though we had hundreds of amazing experiences along the way.
When we had run out of money, we both knew we couldn't go back to our lives in Vancouver – which seemed so small – so we stayed in London and got jobs. During our London life, we managed to visit almost every country in Western Europe on short weekend trips or week-long vacations.
Every time I end up in another 9 to 5 job, I feel so constrained by the standard 40-hour work week and so frustrated at all the time that is wasted in a typical office.
We finally decided in 2006 that we were going to move to LA (we needed more sunshine in our lives!). We sold our house in England, got rid of most of our furniture and packed up our last few belongings into boxes. Then we stuck everything on a shipping container addressed to LA. While our shipping container was making its slow sea voyage across the globe, we took four months to explore the Middle East.
Driving around Morocco was our first introduction to a non-Western non-Christian country. Thank goodness we could speak a little French, or I don't know how we would have managed. After Morocco, we went to Egypt. I had wanted to see the pyramids since I was a little girl and they are still the biggest disappointment of my life. The pyramids are crumbling and uncared for, there were piles of garbage everywhere and aggressive touts hounded us the entire time. That experience convinced us that major attractions are almost always best avoided.
After Egypt, we joined a small Intrepid Travel tour through Jordan and Syria. The people there couldn't have been nicer and more welcoming. It really was an eye-opening. We are sickened by what has happened to the people of Syria since that time.
Tell us about your "big trip" after getting away from the jobs and home.
I knew I wanted to take an extended trip, but I couldn't stand the thought of repeating our backpacking experience. It seems like we spent half our time at train and bus stations and the other half riding the buses and trains past things we wanted to see. I wanted an eco-friendly way to travel, which would immerse me in the local culture. When I found out that people actually cycle around the world, I was sold!
In 2013, we turned off the lights in our house for the last time and headed for LAX airport. We decided to start in Rome partly because we loved Italy and partly because it was the cheapest flight we could get to Europe. Our goal was to ride from Rome to Russia, but in all honesty, I had no idea if we'd last two weeks on our bikes.
From Rome, we cycled across Italy and then headed through Croatia into Eastern Europe where we just kept riding north. When we finally reached St. Petersburg about six months later, we didn't want to stop. So we flew from Berlin to Beijing and pointed our bikes south until we reached Bali.
What are the biggest challenges you've experienced while travelling?
By far the biggest challenge was trying to communicate in China. Outside of the most touristy cities, it's almost impossible to find someone who speaks any English. Even "hello" is a rare word in rural areas. At the same time, it was extremely difficult for us to use any of the Mandarin we'd learned.
There is a huge range of dialects in China, so phrases we learned one day would have a completely different pronunciation in the next town.
We did learn to read some useful Chinese characters – especially the ones for hotel, restaurants and toilet! We also relied heavily on a picture gallery we had created on our iPad, to show people that we didn't want to eat any animals.
Where did the idea for this book come from?
After we got home, almost everyone asked the same thing: "Are you going to write a book?" I wanted to write something that would be useful to other travellers, so I decided to compile some of the hundreds of things we learned along the way. But in the back of my mind, I also wanted to make the book inspirational, so I decided to add our best pictures and design it like a coffee table book. I'd love to print it in large-format hardcover some day!
Why did you decide to focus on "Grown-Ups"?
I think we're seeing a huge change in our world right now. It used to be that people would spend a year or so post-college doing their backpacking world tour before they knuckled down and "got serious" about life. Between age 30 and retirement, the most adventure you could hope for was a two-week package vacation to Cabo.
Now, people in their 30s, 40s and 50s are more interested in either taking mini retirements or creating jobs they can take on the road. Leaving everything behind at 40 is a huge gutsy leap that defies the status quo. I just want to show people our age that not only is it possible but it's also a healthy and life-changing experience.
I love Tip 98: "Once in a Lifetime is a Myth." Is this something you believed when you first "down-sized" or something you grew into as you experienced life on the road?
Almost everyone we met during our trip would tell us how lucky we are and then mention that our trip was a "once in a lifetime" experience. The more we travelled, the more I rebelled against that idea. I didn't want the happiest, most challenging and most amazing experience of my life to be a one-off!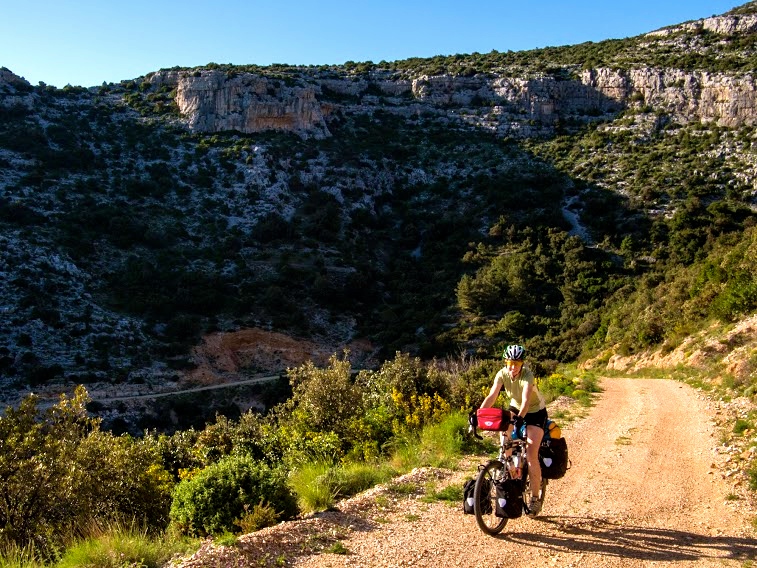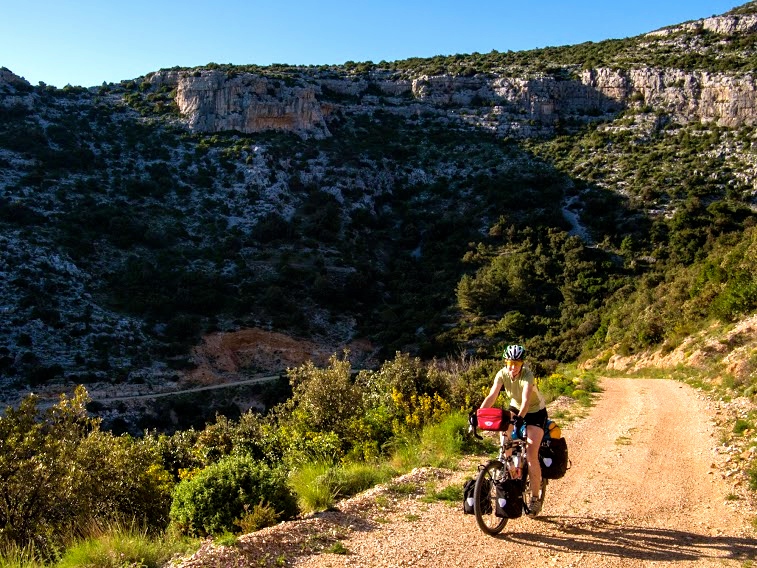 Tip 101 points out that "you'll probably never feel completely at home in your home country" [after travelling for an extended period]. What can you tell us about your own experience with this statement?
Immersing yourself in other cultures and seeing how other people live is a great way to become aware of the follies in your own culture. As Westerners, we put such importance on things like square footage, having the best TV and filling every minute of our days with distractions. People in other countries are so much more focussed on family, food, education, and happiness than we are in the west.
It doesn't take long to realize you no longer care about the things your friends and family are preoccupied by. It's much harder to relate to people and have an honest discussion when they treat you like a crazy person because you don't want the new iPhone or a fancy car.
What would you say to someone who is longing to give up the trappings of a so-called regular life and embark on extended time in other countries but is nervous about making it happen?
There are so many things to say I could fill a(nother) book. I guess the most important one is "You can do it!" Not only can they do it, but if it's something they long for they should move mountains to make it happen. Don't waste time wishing things were different. They can be and it's up to you to make the change.
Biking around the World: A Conversation with Jane Mountain
Related Reading
Have you traveled solo? How was your trip? Email us at [email protected]pinkpangea.com for information about sharing your experience and advice with the Pink Pangea community. We can't wait to hear from you.
Interested in biking around the world? Follow My Five Acres' travels for inspiration on Facebook.