How to Turn a Business Trip into Pleasure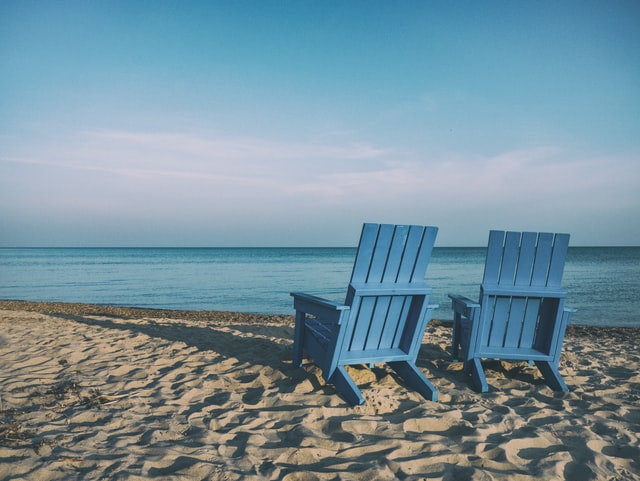 The Pink Pangea community is full of women leading busy lives, and that includes travelling a lot–for pleasure and for work. We asked members of the community for their tips for making the most of a business trip or other work travel.
How to Turn a Business Trip into Pleasure
Extend the trip by at least a day or two
I have travelled extensively for work (I am a psychologist in the field of trauma and resilience building- so I hesitate to call it "business"). I always add a day or two, and if possible more, so that I can enjoy where I have spent so much time getting to. On a recent trip to Dallas, TX for a conference, I spent my extra day visiting the Sixth Floor Museum at the Book Depository, where Lee Harvey Oswald killed President John F. Kennedy. It was a fascinating museum, highlighting a major turning point in history. After teaching a workshop in Barcelona, I headed up to Costa Brava with my husband for a weeklong cycling trip. The idea is, to always make time for fun as well as work. —Naomi Baum.
Take a partner or friend
As a travel writer and editor, the line between 'work' and 'pleasure' is extremely thin for me! But wherever possible, I try to take a friend or my partner along on assignments, to extend the 'pleasure' aspect of things. Sometimes I need to pay a little extra for this, but that's OK with me, because it usually means a very cheap getaway. Other times, the companies I've worked with have been totally fine with me taking along someone for no extra cost. It just depends on the arrangements we have, and how much it's costing them. I always offer to contribute something, but I don't always have to. Recently, I took my partner along to a luxury resort stay, and just had to pay for his bus ticket and meals. Earlier this year, I took a friend along with me on a five day trek in the Himalayas, completely free! —Elen Turner.
Time the trip around a weekend
I was in Zambia for work, and managed to tack on a quick weekend trip to Victoria Falls and Chobe National Park in Botswana. This was all done over a Saturday and a Sunday, and cost less than $300 since I was already in the same province as the Falls. I took a quick boat across the Zambezi and enjoyed a day safari with hundreds of elephants! It's all about balance – I love combining work with pleasure because you really get the most bang for your buck. If you're already seeing a new place for work, it makes sense to add something you're interested in to the trip. I recommend picking one or two key things you want to do in a location, and fitting them in to a weekend either before or after your work is done. This saves time and money on flights, and still lets you experience something you otherwise wouldn't. —Stefania Davia.
Go sightseeing early in the morning
One way to turn a business trip into a vacation is to take advantage of the opportunity to sightsee early in the morning. Before your first meeting, visit a monument, walk to the nearest park or grab a cup of coffee a few blocks away from your hotel. You'll be surprised by how much more of a city you can see in an hour. —Danielle Desir.
Attend conferences in places you want to visit
While doing my PhD in Australia, I was given a generous travel fund as part of my scholarship. This allowed me to attend conferences around the world, as long as they were relevant to my studies. I was strategic in my conference decisions, and made sure that every one I attended was both good for my studies, and held in a place I wanted to visit. In my four years of study I attended conferences in Adelaide and Melbourne in Australia, as well as Bangkok, Prague and New Haven, Connecticut! –Elen Turner.
Visit the site you want to see–even if it costs a bit "too much"
During my early twenties I worked for a travel company. I was constantly on the go, visiting many places in North America that I hadn't been to yet — all on the company's dime. Imagine this: three nights in the New Orleans Marriott for an "all inclusive conference." If I wanted to, I could have not spent a dollar during this visit. All of the meals were included in the conference (and probably delicious). While it was important for me to do a great job for work, I also wanted to see as much of New Orleans as possible, as it was my first trip there.
I skipped meals and went to visit the museums, woke up early to check out local cafes, and stayed up late to enjoy the live music. By the time I left, I was exhausted, but I did check out every place I wanted to see and found some unexpected gems along the way. I spent more money than I needed to in New Orleans and the experience was worth every penny! — Jaclyn Mishal
Photo for How to Turn a Business Trip into Pleasure by Unsplash.