Essential Tips for Women Traveling in Israel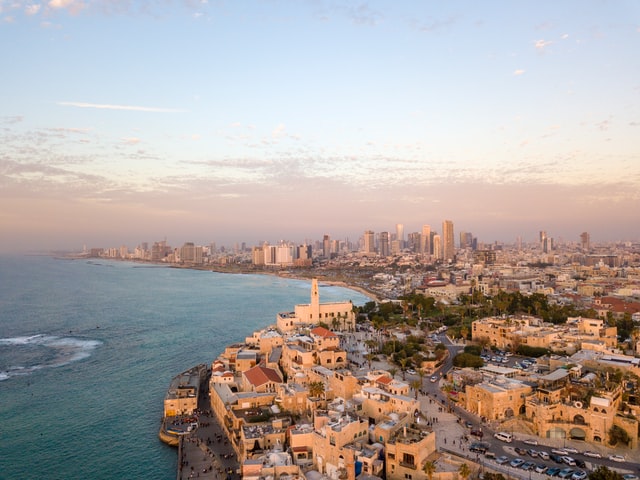 Traveling around Israel has been a privilege for me, and the information I've garnered from experiencing the country first-hand has opened up my eyes to what it means to live in Israel. I've learned about everything from social issues to what daily life is really like. That being said, here are some of the things I've learned from a tourist's perspective. Hopefully they will help others prepare for a visit to Israel.
Essential Tips for Women Traveling in Israel
Bring your summer wardrobe and some of your favorite fall/winter separates
Israel is hot. And most places, such as Tel Aviv or Caesarea, have that famous Mediterranean climate that makes you want to jump into the sea and sip on your favorite fruity beverage. While most areas in Israel enjoy warmer temperatures year-round, Jerusalem does not. It gets cold–not quite cold enough to snow (although it has) but cool enough to need a warm jacket and boots. Some mornings you might need to wear your summer clothes to match the heat, but by sundown the city cools off and you'll want a warm cup of tea and your favorite sweater.
Bring your walking shoes… and your swimming shoes, your hiking shoes, your dress shoes…
There are all sorts of things to do in Israel. You can swim with fish and go climbing in the Red Canyon in Eilat, or go hiking in Tzfat. If you're in the mood for a peaceful Shabbat evening, you can get set up with a local family for Shabbat dinner and blessings. Walk down to the Old City in sneakers or your favoring sturdy walking shoes; the stone paths may be bumpy, but the views are incredible. You can do anything and everything on your excursion list in Israel. You'll want to be prepared for your footwear to match to occasion.
Remember some more conservative clothes in addition to your bikinis
If you do plan on visiting the Old City, you'll need tops that cover your shoulders and bottoms that cover until at least below your knees. That's the dress code for women in the Old City, and if you don't respect it you will get asked to cover up, or leave.
Take advantage of public transport
The taxi drivers here will honk at you in an effort to get your business, but a ride on the Light Rail is only 5 shekels (about $1.35) per ride. Similarly, you can get a Rav Kav bus pass at the Central Bus station for pretty cheap, and buses here run every 15-20 minutes from a number of convenient locations and between cities. Israel is about the size of New Jersey, which means it doesn't actually take that long to go to and from any one point in Israel to another. Visit as many places as you can within Israel!
Pack your favorite feminine products
Unfortunately, I haven't found there to be a wide selection of products for that time of the month. I regret not packing my favorite brand of tampons and bringing them with me from the States. They do have some basics here, but they aren't as comfy.
Printed, flowy pants = tourist
Outdoor markets all over Israel sell flowy, thin-material pants that come in a variety of vibrant prints, like elephants or mandalas. They're cheap, they're everywhere, and they are very comfy. Honestly, I say go for it. I've been wearing my own pair as house-pants since I bought them a couple months ago, and I'm living with no regrets. Plus, it's hot here sometimes, and they're made for the weather. People are likely to know you're a tourist anyway, even without the pants, so you might as well dress the part and be comfortable.
Buy some clothes here if you have to
Clothes in Israel are made for the weather. Instead of sweating through your favorite blouse and ruining it, you can definitely get some nice tops for your visit here, and inexpensively. Don't fret trying to fit everything you need into a carry on.
Don't be afraid to speak up for yourself
The taxis will honk and the people will stare. That's just how Israelis are. Coming from the States, where I experience harassment on the street as a woman constantly, this was a little jarring. But I learned that those things here are not because of my gender, and happen to everyone. Still, Israelis can be pushy, brash, and forward. If something does make you uncomfortable, you must speak up for yourself or you will get walked all over. Whether this is getting the correct change at the market or perhaps unwanted attention from a man, don't be afraid to use your voice. But not everything here, I've learned, is personal, so take your experiences at face value and act accordingly as you deem appropriate.
Talk to Israelis
Whether they're on the street, at a kibbutz, or in uniform, talk to actual Israelis about their personal accounts of life in the Middle East. You'll likely get a variety of answers, but all will be eye-opening. Take advantage of Israeli hospitality during Shabbat or the holidays and ask to be placed with a family for a meal. Even if you just happen to stumble across a tour guide in the Old City, soak up all the information you can about Israel. It's a beautiful country with a rich and complex history.
Photo for Essential Tips for Women Traveling in Israel by Unsplash.