Empowering Nepali Women Through Travel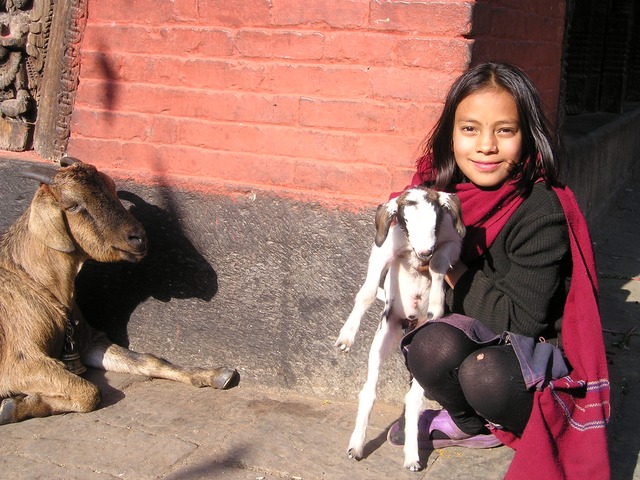 When women come together through socially responsible travel they can create meaningful change. Girls Empowered by Travel is doing just this; the non-profit organisation provides safe travel opportunities, and enhances the leadership skills of girls and women while developing social projects. We spoke with Girls Empowered by Travel's Nepal President, Sajana Bhadel, to learn more about her organisation's good work.
Tell us about Girls Empowered by Travel…
Girls Empowered by Travel-Nepal came into existence with the realization of the importance of exposure to women for their personal development. We aim to create Girl Travel Circles in the world, and the main [goal] is to spread the GET mission and amplify [the] work of the central Nepali office in Kathmandu in local communities. The mission is to empower girls and women in particular (and whole communities in general) through purposeful travel, community service, and non-formal education.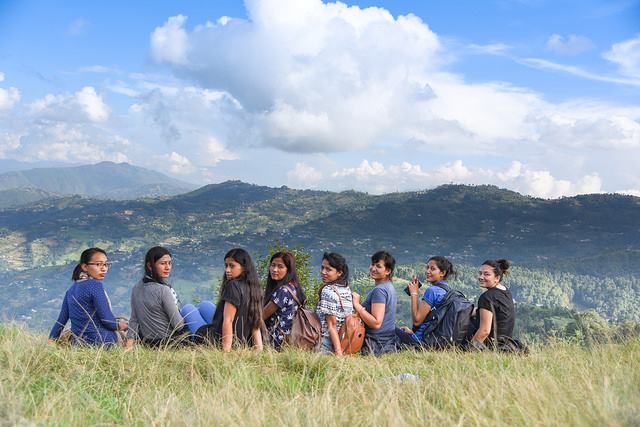 How did you first get involved in Girls Empowered by Travel, and how did you become its president?
One of my Russian friends sent me a message about her idea. The idea was about to empower girls through traveling. It sounded so funny when I first read her message but it kinda struck my mind, and I thought it [would be] possible, so we organised the very first meet-up in July 2016, including 20 young girls from various backgrounds. They were really excited when we discussed our vision, and we were overwhelmed to get their feedback, so it pushed us to think broadly.
We organised different traveling programs and events but eventually, we realized that we need to exist legally for effective project implementation. We registered as a non-government organisation on 11 September 2017 with nine members on the board. Our team members chose me to be the President, thinking that I am capable of serving our branch well.
Tell me about the projects you've been doing through Girls Empowered by Travel.
Hitaishi is one of the leading projects of GET-Nepal. The project develops skills and knowledge and empowers girls to develop their unique talents and abilities through traveling in diverse community settings. Hitaishi is a rural and urban cultural exchange project (hitaishi is a Nepali word that refers to the bond of a 'good friendship'). The objective of 'Project Hitaishi' is to establish an enabling platform for young Nepali woman and girls, where the cultural and social lifestyle of urban and rural communities actively and purposefully interacts.
Urban-based girl participants are provided an opportunity to travel to and interact in different remote/rural and urban parts of Nepal, and likewise, those from rural communities are introduced to the many positive opportunities that urban environments can provide. Three meaningful visits have already been organised by the Hitaishi project. In March 2018, the first Hitaishi was organised in Sarlahi district (in the lowlands of Nepal).
NAANI-Education for the Children of Brick Kiln workers is a six-month project that will provide a safe space and friendly environment to children near brick factories. (Naani is a word meaning small boy or a girl). We aim to bring 30 to 40 kids in one big room where they can enjoy reading, writing and playing and share a nutritional lunch. This will lure the kids to come and join a daily class. During our initial phase we will provide them non-formal education, separate from the academic courses of school.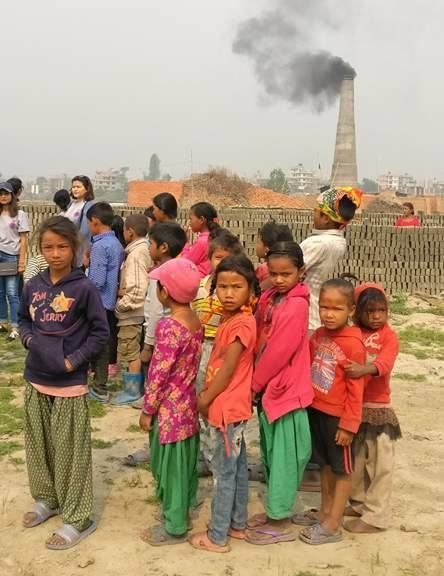 I read about some of your work with the Musahar community. Could you tell me a bit more about them?
Musahar is considered one of the lowest Dalit (marginalised castes) within the Terai region (lowlands of Nepal); some Musahars are [also] found in Bihar, India. Traditionally, they were rat catchers and some Musahars still follow their traditions. There are more than 200,000 Musahars living in Nepal and most of them are living a subsistence lifestyle, working in agriculture and stitching leaf plates to earn money. The literacy rate is very low in this community. We normally have 17-29 years old girls join our trips, and mostly two leaders take the lead of the project.
Empowering Nepali Women Through Travel.
In what ways do you feel the organization helps the girls and foster a community-oriented towards both travel and social action?
One of the best ways to bridge the gaps between communities could be travel. Travel can be considered a practical approach to understanding different cultures, lifestyles, landscapes and sometimes even one's own self! Girls get opportunities to discover different places and share their knowledge and experiences through Girl Travel Circles. GTC will be formed in different communities, including one leader and five or more active members. The leadership workshops and training will be frequently organised for GTC members. One GTC group will visit another GTC group in order to share their skills and knowledge. This movement will create travel opportunities and help the communities.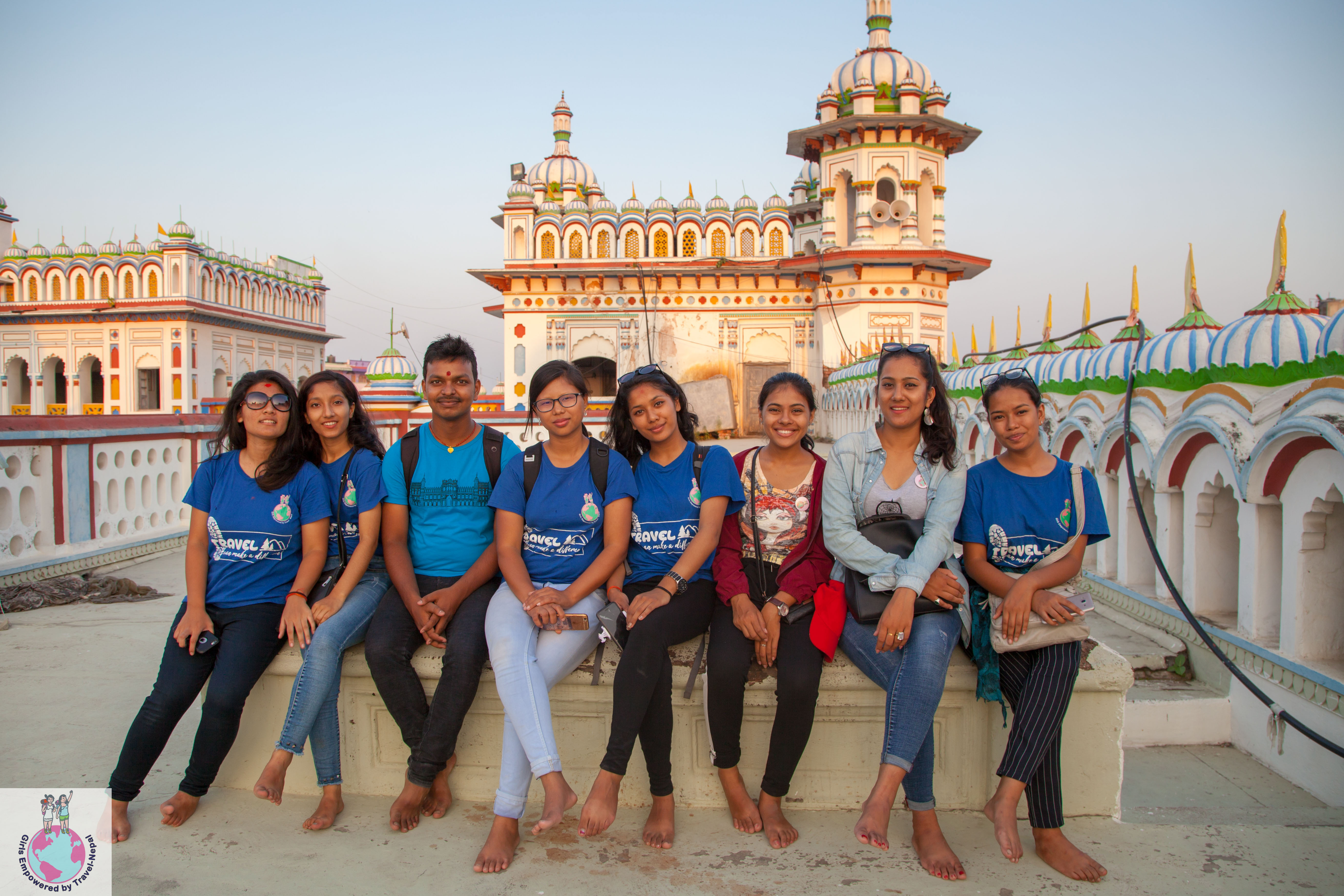 Photo by Sajana Bhadel
Could you tell us about your position organizing and leading these two projects?
Mostly I spend my time at GET-Nepal and it is my passion to meet different people and have their innovative ideas and implement them for social welfare. Being the President means a lot of responsibilities, from organizing programs and events to raising funds. My role mostly consists of doing research, planning and designing the projects and related legal issues, interaction with local people and different stakeholders, as well as the execution of all the projects, handling financial and legal matters of Girls Empowered by Travel-Nepal. Monitoring and evaluation is an essential part of the project, so after the data management, the financial and project reports are submitted to donors.
What are the biggest challenges you have faced serving as the president of Girls Empowered by Travel?
Doing social work isn't easy when your parents expect you to earn money and get married to a wealthy and handsome man! Society frequently criticises you and your work at this age as they expect you to take care of household chores. But as long as we have supportive and energetic team members we follow our dreams in spite of all the criticism. Our team members work hard to put our ideas into words.
GET-Nepal is a grassroots-level organisation and we are learning everything by doing. Most GET-Nepal members are students, so time management is also one of the toughest parts in terms of day-to-day activities. We organize meetings frequently with our GET members to eliminate problems. Our team members are our strength, and we create opportunities and possibilities together.