Iceland Travel Tips: The Real Deal with Angela Riggs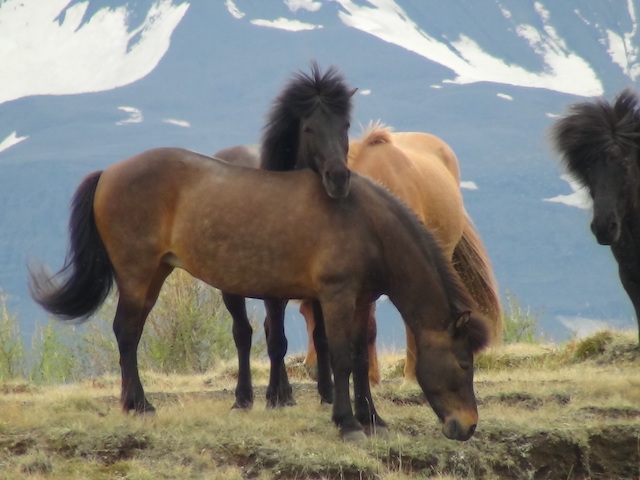 Educator Angela Riggs shares Iceland travel tips that include bringing a chip and pin credit card, purchasing prepaid gas cards, and bringing lots of layers.
Tell us about yourself! What do you do when you're not traveling the world? Where do you live? What made you decide to go to your most recent destination?
I am a wife, mom and educator who enjoys traveling. When I am not traveling, I am planning individualized educational travel experiences for www.pedadventures.com, teaching college level students at Sullivan University, and coaching parents on how to create exciting learning opportunities within their community or in their own backyard.
Currently, I live in Louisville, Kentucky. Although I travel for work and play, my husband and I explore new places and spaces with a couple of our friends at least once a year. We were influenced to venture into the unique country of Iceland by our friend's neighbors who call Iceland their home.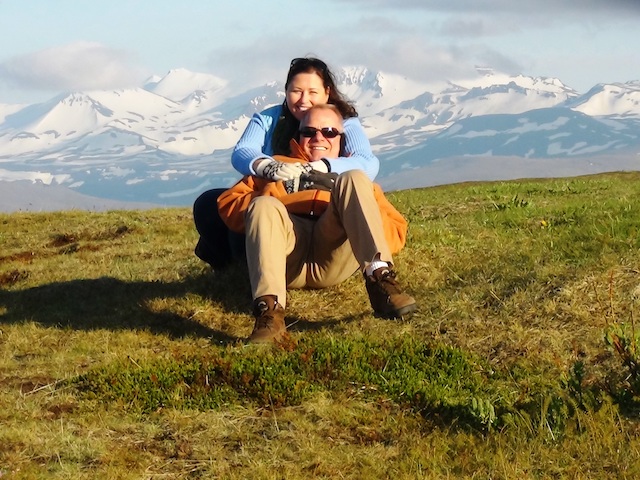 How long did you go for? How did you spend your time?
We traveled to Iceland for 13 days. We spent our time exploring the Ring Road. We started in Reykjavik and traveled counterclockwise. Places we visited include Thingvellir, Geysir, Gulfoss, Vik, Skaftafell, Hofn, Egilsstadir, Dettifoss, Asbyrgi Canyon, Husavik, Myvatn, Hverfjall, Akureyri, Olafsfjordur, Stykkishholmur, and Snaefellsjokull.
What were your most memorable experiences? What were the biggest disappointments?
Our most memorable moments included the Puffin sightings, whale watching in Husavik, and the relaxing mineral baths in Myvatn. The only disappointment we experienced were the midges in Myvatn. It was a unique experience unlike anything we had seen before. These aggressive tiny bugs were many times worse than mosquitoes found in the US. However, we only had to endure one day with those annoying creatures.
What do you wish you knew before you went?
Tips I have for travelers venturing to Iceland include bringing a credit card that has a chip. In the US, acquiring a credit card with a chip is becoming more commonplace. I would also recommend purchasing prepaid gas cards for stations that are unmanned.
One final tip would be to try small village restaurants. The fresh fish and seafood were absolutely delicious from even the tiniest diners. We found the Icelandic people were eager to talk about their country and pleasant when approached. Many were not overly outgoing but were always very pleasant and accommodating when asked.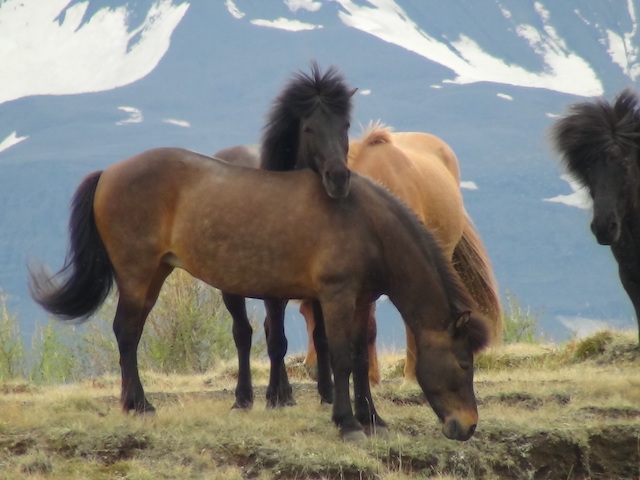 Any favorite restaurants/hotels/hostels/sites you'd like to recommend? Tell us what made them great!
A favorite treat we really enjoyed was the langoustine. The taste is similar to lobster and makes the best bisque or soup on a cold day of travel. It was simply delicious! Another great find was Skyr. Skyr is Icelandic yogurt that is high in protein, low in fat and contains less sugar than most yogurts found in the US.
We picked up Skyr and a piece of fruit for breakfast or a snack on most days at local N1 stores or at small grocery stores in the larger cities. The creamy rich taste was filling and healthy. Fortunately, I am able to find Skyr at my local Whole Foods in KY. So, I continue purchasing that great find on a weekly basis.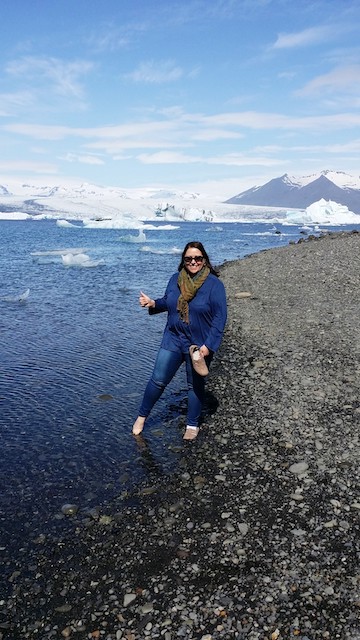 Is there anything that women specifically should know before they travel to your destination?
Converters for all electronics is a must. Check out your local store to get adapters and converters. Many of the boutique hotels have few electrical outlets so think about only the basics. I traveled with hair ties and hats and spent less time worrying about my hair and make-up so I could focus on the beautiful scenery and wildlife.
Most of the restaurants are casual attire, so leave the heels at home. I am a shoe fanatic and love my heels. However, this adventure called for comfort, practical shoes and attire (as well as layers) that can be added or removed.