Mexico Day Bag: 5 Essential Items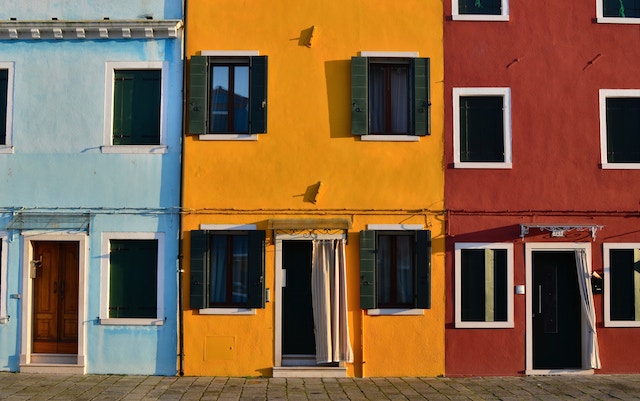 Packing for short-term versus long-term travel has always been a tricky skill to acquire but after packing your day bag for a few trips, you get a better idea of what you 'must-have' for your personal travels. A day bag should be able to support daily activities ranging from a quick museum trip in an afternoon to a full day of multiple activities.
My recent travels throughout Mexico helped me pinpoint items I would be sure to throw in my day bag in the morning, whether it be my purse or backpack. Whichever bag you decide to adventure with, it should be able to hold your 'must-haves' in addition to being comfortable. Other regions in Mexico and nearby countries may have similar experiences too so I made a point to research some potential experiences I would have from others in the Pink Pangea community.
Check out my day bag 'must-haves' below as items I found useful during my day trips in Mexico.
Mexico Day Bag: 5 Essential Items
1. Spare change
Spare coins were useful to not only grab some quick food from a street vendor or run into a corner shop but also to use the restrooms. I founds that bathrooms at bus stations, rest stops, beaches, etc. charge for each bathroom use, which is usually about 5 pesos (mas o menos). In the US, it is pretty uncommon to have to pay for public restrooms so I definitely had to to adjust to this new concept.
2. Toilet paper or napkins
Restrooms are not guaranteed to have toilet paper (or even a seat on top of the toilet bowl!) so having an emergency stash with you will make the experience a bit more comfortable. Even some napkins stowed away in your day bag for unexpected gross encounters may prove to be more useful than you would think.
3. Hand sanitizer
Soap is not always guaranteed either in restrooms or after a busy day of traveling your hands have touched a lot of questionable surfaces (like the hand rail on a local bus…) so hand sanitizer or personal soap should be accessible. Especially if you plan to eat with your hands in the near future, I am sure your stomach will also thank you.
4. Notepad and pen
The main goal here is to have access to something non-electronic in case you feel uncomfortable grabbing your cell phone or tablet from your bag to get information. The good ol' pen and paper may seem archaic but keeps writing directions, important street intersections/crossroads and names of destinations an easy task to do and lessen the chance of getting mugged in public places. I did this while walking around Mexico City after hearing horror stories of this city being unsafe. I found it to be easier to have pen and paper to avoid being so paranoid when I took out my phone to look at Google Maps.
5. Water bottle
After purchasing bottled water at a local store or bringing your own refillable one, having water handy is a must while walking in the hot sun at ruins or around town adventuring. No one likes getting dehydrated and I felt like I struggled drinking enough water unless it was easily accessible in my bag.
Most of my 'must-haves' are related to personal hygiene, I have realized, but for me travel experiences are much more positive when I feel comfortable and prepared. Like all countries, there are different expectations to have while traveling but Mexico is definitely worth being prepared for.
Photo for Mexico Day Bag: 5 Essential Items by Unsplash.