24 Hours in Montenegro… And Then Some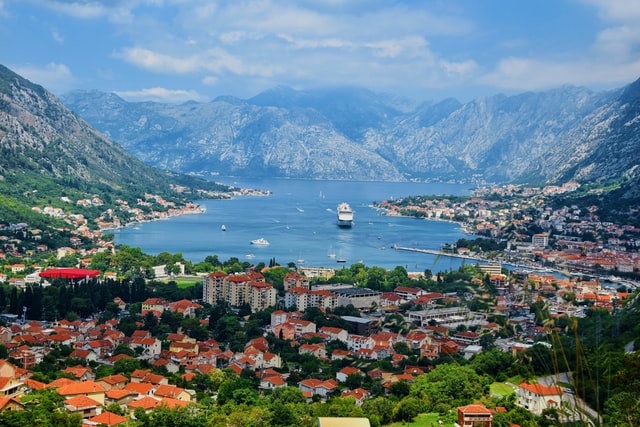 I was meant to spend a quick 24 hours in Montenegro, on my short tour of the Balkans. It was a stepping-stone between the aqua blue seas and orange rooftops of Croatia, and the snowcapped mountains of northern Albania. My one night stop turned into two, and then came the all too familiar "what's another night or two if I'm already here?"
I booked myself in the charming Old Town Hostel in Kotor, and thinking I only had a day, I immediately dropped my backpack and set out to explore the small town and its surroundings. Since I was there over the Easter weekend, many shops closed earlier, but I didn't mind the extra silence bit of stillness granted to a place normally chock-full of cruise ship tourists.
The old town itself is a treat to explore. At a previous hostel, another traveler had given me the sound advice to "leave the hostel's city map at the front desk and get lost." Kotor is the perfect place to do that. The meandering stone roads have no pattern: they wind on for ages and then suddenly turn a few sharp corners with no clear plan. In fact, that was exactly the city's intention. Historically, it was built as a maze in order to protect its residents from intruders, giving them enough time to sneak out of the town and hide in nearby mountains. Today it serves to frustrate hasty tourists or delight leisurely wanderers.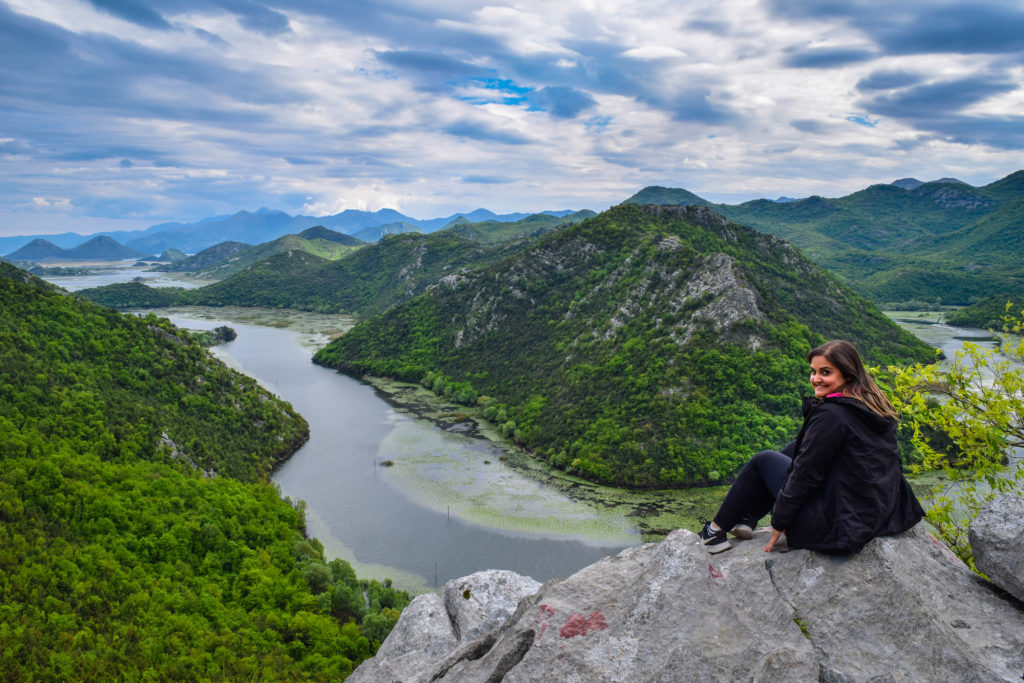 24 Hours in Montenegro… And Then Some.
After getting lost one time too many in the scenic streets, I found myself climbing up the mountain to the fort to get that classic view of the Boka Bay surrounded by mountains and spotted with quaint little towns by the coastline. On my way down, I was tipped off to look for a secret pass through one of the old fortress walls that would take me down a different route through an ancient village, where one family still lives and sells homemade cheese and rakija, the local poison of choice in the Balkans. Not one to give up on a slice of adventure (or free cheese), I found the small window-sized passage that looked like it was leading into Narnia, and made my way through the old village and past a few grazing cows. I was treated to fresh cheese cut straight from the wheel, a few strong shots, and a tour of an old Montenegrin home by a man and his family, none of whom spoke a single word of English.
When I was sent down the mountain having had my fill of cheese and alcohol, I considered that there might be more to see in Montenegro than I thought. The scenery was beautiful, the drinks were cheap, and the people were delightful and outgoing. As a solo female traveler, what else could I want?
I almost regretted my decision when I woke up the next morning to grey skies, forceful winds, and the kind of rain that chills you beneath the skin. Nevertheless, I found myself exploring the coastal town of Perast, another recommendation by a fellow traveler, located just a few kilometers down the road from Kotor. Due to the weather, the town was tranquil and empty, but neither the weather nor the quiet atmosphere could take its charm away. Set on the bay, the town touches the edge of the water and is lined with small wooden boats. It looks like a town that hasn't moved past the 18th century, and that along with easy access to Our Lady of Rocks, a nearby islet with a small Roman Catholic church, are Perast's major draws.
The scenery was beautiful, the drinks were cheap, and the people were delightful and outgoing. As a solo female traveler, what else could I want?
Having concluded that I still wanted to see more, I decided to do the thing that I usually tell others not to do: book a tour that would show me around nearly the entire country in a day. While I try to avoid pre-planned tours and set itineraries, I am so glad I did the Great Montenegro Tour since I never would have been able to see all the wonders of Montenegro in the time I had. On my third day in the country, I found myself driving up snake-like roads between lush green mountains for more incredible views of the bays surrounding us. In Lov?en National Park we visited a mausoleum perched on the summit of Mount Jezerski, then went on to a seafood lunch by the Skadar River followed by a boat trip around the lake. The day ended perfectly with sunset over the Adriatic Sea in Budva and time to explore the old town.
As if the days filled with natural wonders weren't enough, nights in Kotor were equally as thrilling, and surprisingly inexpensive. The small size of the town made exploring the nightlife with locals quite easy, though the maze-like qualities proved to be extra challenging after a few shots of rakija. Whereas many of the other towns in the Balkans are noted for being hot destinations for a night out for tourists, Kotor is still popular with the locals after dark. It wasn't hard to find a bar with live upbeat Montenegrin music or crowds of locals to interact with.
After extending my stay, I had to begrudgingly leave to my next destination. The beauty of Montenegro is that it's a small enough country to be explored in a couple of days, but for those wishing to stay longer, there are endless historical, cultural, and natural marvels that make this country worthy of a lot more than just a detour.
Photos for 24 Hours in Montenegro… And Then Some by Unsplash and Alicia S.