A First Timer's Guide to Barcelona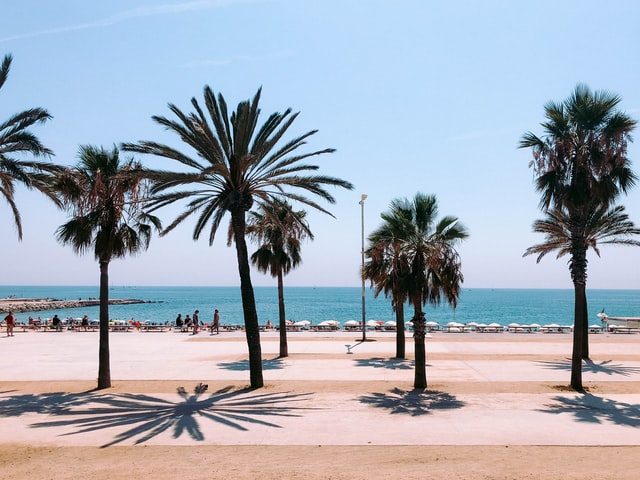 Barcelona is a vibrant, inviting city in eastern Spain. With a waterfront and mountains, the mostly flat city is easy to walk around. Barcelona may possibly be one of the most versatile cities in Europe, making it a very popular destination. It offers exquisite architecture, beautifully landscaped parks, beaches and harbor-side five star restaurants. Here is a guide to a weekend break in Barcelona, from the best suburbs to stay in to the best architectural marvels to check out.
A First Timer's Guide to Barcelona
Where to stay in Barcelona
Barceloneta is a quaint neighbourhood that can give visitors a local experience along the waterfront. There are plenty of nightclubs, bars, and restaurants. Barceloneta is popular with tourists, who enjoy the beach here and come to soak up the Spanish sun.
Head a few hundred meters back from the water and you will be in the Gothic Quarter. Not only is this the most historic neighbourhood in Barcelona, it is also one of the most popular places for travellers to stay. The Gothic Quarter is walking distance to all the major attractions and offers traditional Spanish cuisine throughout.
Must-see attractions

La Sagrada Familia: This is one of the most popular cathedrals in all the world, and Antoni Gaudi's most famous piece of work. The architecture is inspired by the natural world, and imbued with Christian and natural symbolism. Still a work in progress and not due to finish for another ten years, Sagrada is a must-see in Barcelona.
Park Guell: This park offers some of the best views of Barcelona, looking out all the way to the ocean. Park Guell is one of the most impressive parks in the world, with unique architectural designs by Gaudi and a rich story.
La Rambla: Located in central Barcelona, take a walk through one of the world's most famous streets. Here you are walking under an umbrella of trees whilst immersing yourself in the busy everyday life of Barcelona.
See a Flamenco show: There's nothing better than having a cultural experience in a new country, and in Spain, seeing a Flamenco show is one of them. The best Flamenco theatre in Barcelona is Tablao Flamenco Cordobes Barcelona.
Why Barcelona is a must-visit city

Barcelona reminds me of a tropical summer's day despite being on mainland Europe. This Spanish city shouldn't be missed when traveling through Europe, as here you will be immersed in Spanish culture, from food and entertainment to the everyday hustle of the city's fast pace.
Photo by Unsplash.