High and Low: Preparing to Land after the Barcelona Writers' Retreat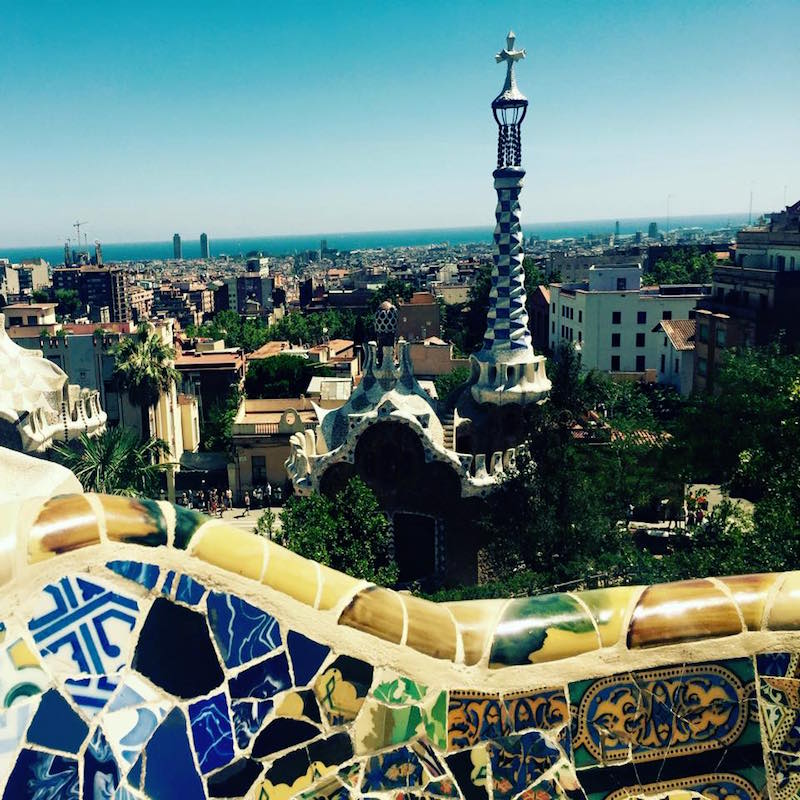 I'm around 30,000 feet above the Mediterranean Sea which, reflects and glints in the early evening sunshine as the day–my last on Pink Pangea's Barcelona Writers' Retreat–comes to an end. We're following the coastline southwards to my home in Andalucia. This has been an emotional whirlwind of firsts. It's my first time in Barcelona even though I've lived in Spain for 20 years.
I'm up and down. Just five days ago, I flew from Malaga to Barcelona in anticipation and trepidation. Excited and nervous to join another first, my first writers' retreat. I've been on an enjoyable, emotional and busy high and now it's time to land again.
I learned that it's never too late to grow up and that it's okay to be a child.
Far below, I watch the coastal strip and barren inland, and the contrasts and similarities hit me. I'm on a high but on my way down. I'm refreshed but heading for the dry heat of my inland home with a lack of time and encouragement. I must hang on to memories and learnings, the making of new friends and the sharing ties we formed. Our lives were unknown to each other but at times we bared our emotions in our writing. I hadn't imagined that I'd be prepared to share or want to. We felt safe, we listened to others, bared our souls – so deep and healing yet uplifting and encouraging.
I wrote and shared, laughed and cared, I grew, I learned, I was encouraged, and I knew that in five days those ladies touched my life. They helped me grow in self-confidence, in confidence in my writing and in myself.
I learned that it's never too late to grow up and that it's okay to be a child.
We're above the clouds now. They're flat, calm, meeting and melting seamlessly into the horizon. The sun is low, the sky is blue. It's how I feel, warm yellow, cool blue. Quiet, calm, content, sad.
No hustle and bustle of Barcelona. No more writing assignments, excursions, sangria and girlie laughter. Trepidation turned to relaxation and nerves to enjoyment.
I thought I was going to improve my writing. Instead, I've come away an improved me. Brighter and lighter but right now I'm preparing to land, to see my family, go home. Happy and melancholy, on a high and on a low.