Writer's Retreat in Connemara, Ireland: Real Deal with Stephanie Bennett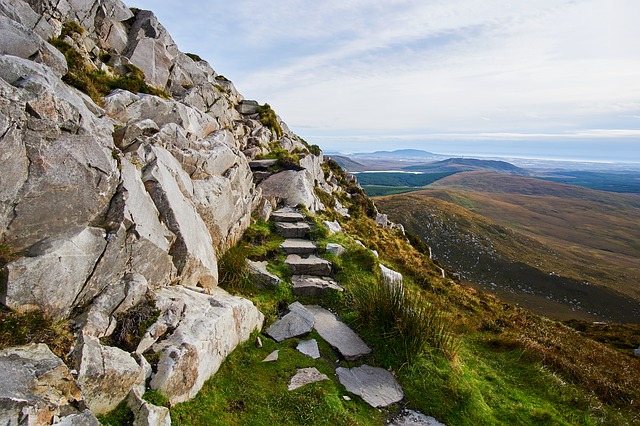 Interest in participating in a Writer's Retreat in Connemara, Ireland? Here, Stephanie Bennett shares her experiences.
Tell us about yourself! What do you do when you're not traveling the world? Where are you from? Where do you currently live?
I am a filmmaker. I am from England but have lived in the USA and New Zealand for many years. I currently live in New Zealand.
What kind of retreat did you participate in? Where was it located? How did you spend your time there?
It was a writer's retreat in Connemara, Ireland, which was organized by Sacred Earth Journeys. We spent our time in lectures and doing practices for our writing, sometimes alone and sometimes within the group. We went to areas of Ireland where writers were buried or abbeys or book shops and other places to be inspired.
What made you decide to participate in the retreat?
I have been wanting to write a memoir for a long time and have been too busy. Just the idea of going there inspired me to start.
What were the highlights of the retreat? What disappointed you about the retreat?
Our guide, Phil Cousineau was extraordinary and inspiring and the other writers were also. It was a beautiful venue and perfect for a retreat. I can't say I was disappointed about anything.
How, if at all, did the retreat change you? Were there new practices you incorporated into your life following the retreat?
Yes, I have been writing and certainly now have a structure I am comfortable with. I just wish I had more time between moving and other work.
What are some of the benefits of participating in a retreat? What are some of the downsides? Would you participate in another retreat?
I guess we were lucky (I was there with my husband who loved it) because our fellow retreaters were highly intelligent, interesting and pleasant to be with. Yes, I would participate in another retreat. My only issue was the coach trips, which because of the roads and distances, took some time but in the end, every trip was worth it.
Are there any tips you'd give someone else who is considering a similar retreat?
I think it's important to make sure it has what you are looking for and if not, that it is a place you would want to visit. Ask questions about the program and read other people's comments about the retreat and whether it is guided by someone who has led it before.
Photo for Writer's Retreat in Connemara, Ireland: Real Deal with Stephanie Bennett by Unsplash.