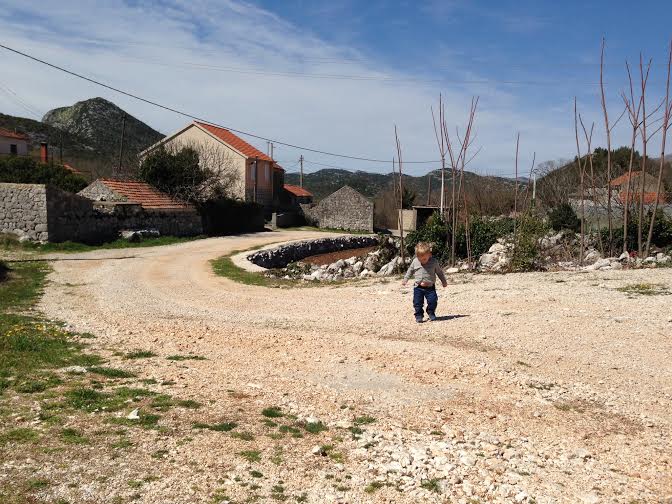 My family and I flew to Dubrovnik to see our wonderful friends from Zagreb and their baby girl. The trip that followed was divided into two parts: our stay in a tourist apartment in Dubrovnik and at our friends' parents' home in Neum, in Bosnia & Herzegovina. Flying to Dubrovnik to visit Neum is a bit like flying into Chicago to visit Buffalo Grove (fill in obscure suburb of your choice), but in many ways it gave a much deeper insight into life in this part of the world.
A Journey to the Balkans
Dubrovnik
Perched on the Adriatic coast in southern Croatia, Dubrovnik is a beautiful, perfectly preserved Medieval walled city. What everybody says is that walking through the city is like being on a film set and I think this is an accurate description of the experience. To be clear, it's not like being inside a film, but like being on the set, where one can see the setup, the craft services, the lights, the scores of people working to make it seem like real life. It is not real life. It is a shell of a place. At a restaurant near one of the gates we got a 30% discount for being Croatian (my friends, obviously, did all of the talking). Take your time with that fact. Its profundity, especially in the Balkans, takes a minute to sink in.
What a gift it is to have friends with backgrounds so different from one's own.
But it is a visually stunning place with many opportunities for inspiration. After dinner one night, as we walked through the town towards our apartment, we heard singing coming from inside a church. We stepped inside and were treated to an acapella choir at once lively and moving, even to an English-speaking Jew like myself. The kids became silent and attentive as they listened to the beautiful human sound in the ancient church. So. That happened, too.
Bosnia & Herzegovina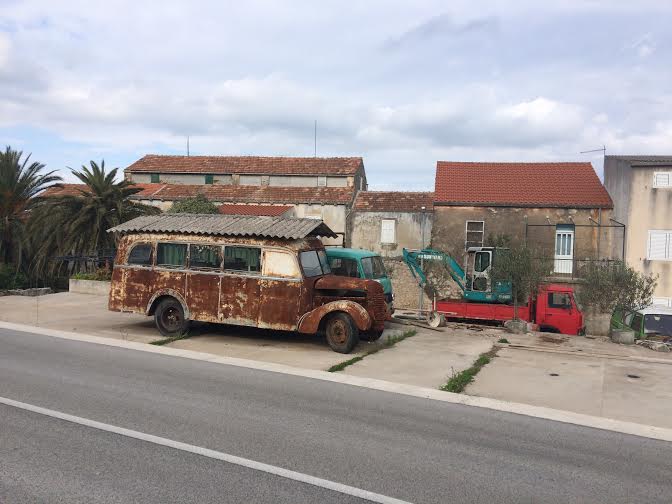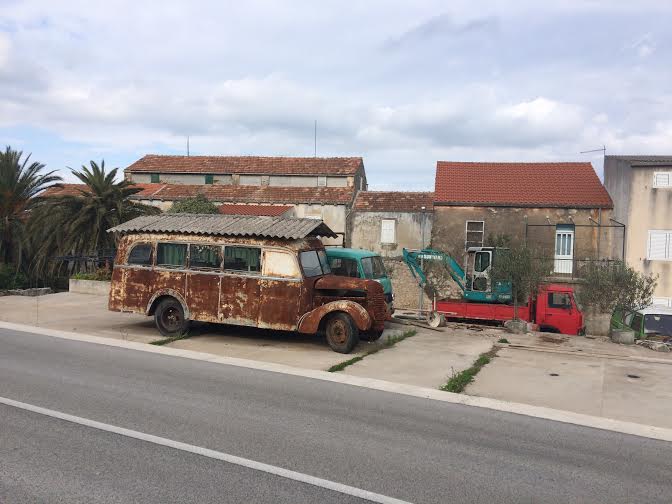 A Journey to the Balkans
After a few days in Dubrovnik, our party drove north along the coast. At a restaurant called Kapetanova Kuca in Mali Ston, we enjoyed a scrumptious lunch of black risotto and handmade noodles and other seafood delights with a view of the oyster traps. Our children kissed in the doorway and we loaded them back into the car. As we crossed the border into Bosnia & Herzegovina, I taught the kid how to say "Bosnia." He got it down pretty quick, and I was eager to show it off to our hosts who did not speak English.
"Say Bosnia," I told him as we were introduced in the driveway of the house.
"Bosnia!" my kid said enthusiastically. I beamed. My friend pulled me aside.
"They really think of themselves as Herzegovina here," she whispered. Oh well.
Neum is a concrete village built up from the sea, where, in a house constructed by their own hands, our friends' parents treated us to relentless warmth and hospitality. What our time in Dubrovnik lacked in authenticity, was made up for in Neum. We were cooked for in themed dinners that featured ingredients we had never encountered before: wild asparagus, a water bird that Google translated as Eurasian Coot. We ate breakfasts of waffles and eggs with homemade quince and pomegranate jams. We drank homemade rakia, checked our email at an empty hotel and threw rocks into the sea.
You'll see the struggle of people building a life on hard terrain and the scars of war between neighbors.
At an Agrotourism establishment 10km from Neum, we met donkeys and ducks and rabbits and ate lamb and potatoes cooked under a metal bell on an outdoor grill, which may have been the best thing I ate all week. We feasted as the kids napped in one of the rooms, and the proprietor decried the difficulty he had getting tourists to overcome Bosnia's negative reputation. "They go to Croatia," he moaned. "And everyone knows our Croatians are better here."
If you can make it to this part of the world, go. You'll see the struggle of people building a life on hard terrain and the scars of war between neighbors. But, beware of winds with names. The Bura is deadly. It comes from the northeast, hardening every nipple in its path while closing airports and highways and generally being a bad time. The Yugo, from the south, brings warm rain that can turn into a violent storm. We got both.
We love our friends for their spirit and their wit and would love them just the same if they were from Minneapolis. But what a gift it is to have friends with backgrounds so different from one's own. This is traveling into the real heart of a place. It cannot be bought or reserved. Like a metal bell filled with slow-cooked meat, it is a delight that must be shared.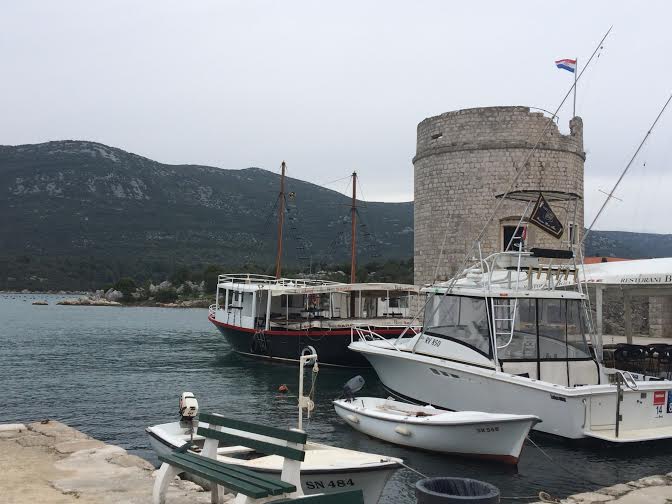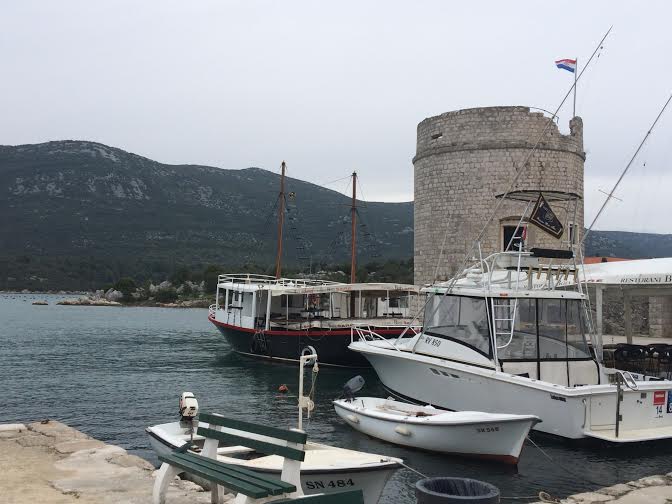 A Journey to the Balkans photos by Ilana M.