4 Non-Touristy Towns in Veneto, Italy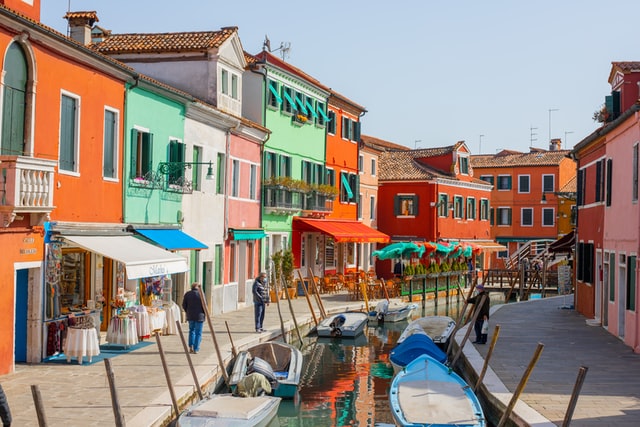 I've just walked out of Santa Lucia Train Station and am suddenly looking out onto the Grand Canal in Venice. The sun is shining with boats going every which way. I stand in awe for a few seconds, just thinking about where I am. And then I hear the shouts of tour leaders herding their groups. This is the feeling I've experienced each time I've landed in Venice. The romance is there, it quickly vanishes, and I instantly resort to thinking of ways to get it back!
Though it's a city with only 60,000 actual residents, I can feel quite overwhelmed when it is packed with people. Especially in the streets surrounding St. Mark's Square and Rialto Bridge. While things are calmer towards the Accademia area and near the world-class Guggenheim Museum, it can be a bit tricky to escape. And let's face it, as a girl-always-on-the-go, I want to be feel liberated.
Here are four places where I like to beat the hustle and bustle of Venice only an hour or less away.
Veneto Travel: 4 Non-Touristy Towns in Veneto, Italy
Asolo
Known as the "City of a Hundred Horizons," Asolo sits nestled on top of a hill overlooking the plains and valleys of Treviso. Home to about 15,000 people, the city consists of an upper city center topped with castle ruins and then a lower, more suburban district. I start off the day with a cappuccino and a brioche, the Italian version of a croissant, at Caffe Centrale, and people watch the morning away. The city center is dotted with specialty wine bars, cafes, and shops sporting the spectrum of designer brands. It always make me want to get my inner jetset on.
Travel writer Freya Stark, along with Ernest Hemingway, once called Asolo home and signs of both can be found around the town. One day, when I'm not caught up in the Italian fairy tale-ness of the town, I'll contact the museum beforehand, so I can visit her former home. While soaking in the horizon views around the castle ruins, I take in a mid-afternoon tipple at the restaurant there that really does not get old.
After a day of exploring the upper city, I'm stuck with a practically criminal dinner dilemma. The choice of choosing between bruschetta at Epoca or the legendary Picasso pizza at Ristorante Pizzeria Cornaro. Affectionately known as 'Maria's'. As an Asolo frequenter-on-the-fly, I'm partial to the staff at Maria's but I can never get enough of Epoca's main square location action!
Valdobbiadene
I certainly can't argue with Siena's and San Gimignano's irresistibility. But, I've found I don't need to venture to Tuscany to frolic around the vineyards. Valdobbiadene is the epicenter of the prosecco region in Northern Italy. Like champagne coming from the Champagne Region of France, this sparkling Italian white wine can only be called "prosecco" if it comes from this area of the Treviso province.
I can't not drink the real stuff. In Valdobbiadene, everything I see is labelled with 'DOCG' which stands for "Denominazione di Origine Controllata e Garantit" (controlled designation of origin guaranteed).
I prefer to park the car outside Salis Ristorante and Enoteca and walk the prosecco trails. The main prosecco trail begins there and on a brilliantly sunny day, it is hard to top walking through the vineyards and stopping for sips of prosecco along the way.
This is when I'm guilty of snapping 648,764,328 photos of the landscape, which serve as yet another reminder than I really am living in Italy. If I'm feeling exceptionally famished, I can easily opt for Ristorante al Cartizze. But since I'm terrible at resisting the samples of salumi and crostini snacks that will probably come later, I head to the side entrance and taste various white wines in the cellar for free.
I follow the path for a few kilometers and occasionally meander down to wine cellars for additional tastings. Winding down the day with an aperitivo of various meats, cheeses, breads, and prosecco overlooking the rolling hills of Valdobbiadene is quintessential.
Veneto Travel: 4 Non-Touristy Towns in Veneto, Italy
Bassano del Grappa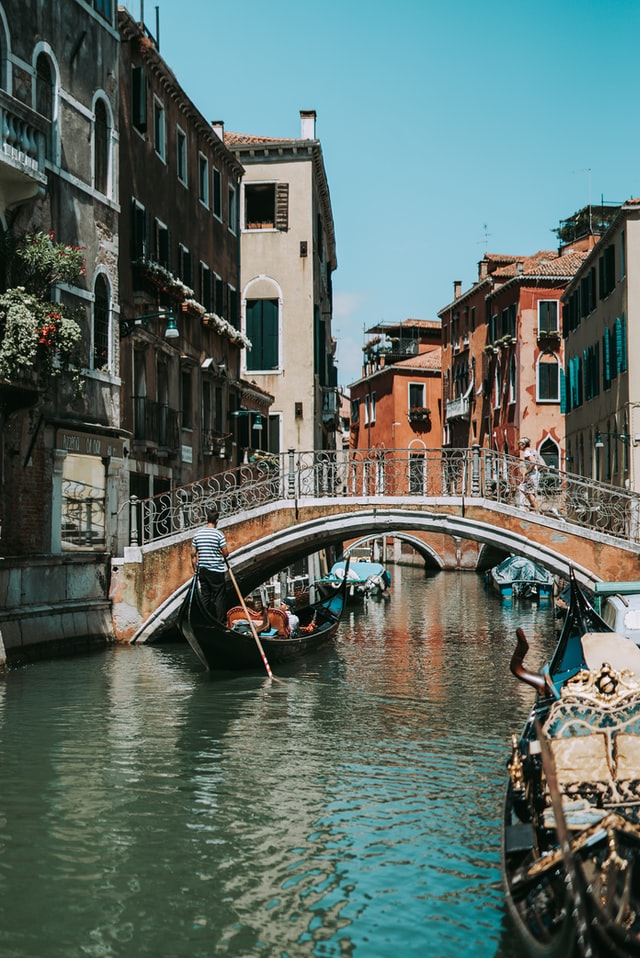 To me, this small city of approximately 45,000 captures real Italian life. One of my colleagues continues to call Bassano his favorite place in Italy! International tourists are rare so this is a place where I have no difficulty feeling immersed in suburban life here. With the Tourist Information Center an easy five-minute walk from the train station, I was able to orient myself effortlessly even my first time there. My iPhone remains "locked and loaded" in my hand as the gorgeous mountain views and classic Venetian walkups hit me every which way.
I wander the streets and follow the signs to the Old Bridge, wooden Ponte Vecchio, adorned with Italian flags swaying in the wind. They echo my feelings in Valdobbiadene – yes, I am definitely in Italy and it can certainly be magical. When I get my temporary fill of Dolomite foothill panoramas, I retrace my steps back to Nardini's, Bassano's famous grappa distillery recently featured by the BBC.
I grab a cup of its specialty grappa to go and drink it on the bridge with the locals. Sometimes they even hear my English and ask to join me. If I find myself in Bassano in the evening, I take the chance to indulge in a European fusion dinner at Café Danieli, where Bassano's 20's and 30's crowd goes to see and be seen.
Padova
Pronounced "Padua" in English, Padova is a thriving city pulsating with university students. Prato della Valle, an exquisite, oval-shaped piazza and the largest open-air square in Europe, is Padova's sparkling jewel. Padova is still my favorite place in the city. I use the solid 35 minute walk from the main train station to take in the architecture. Additionally, I enjoy laid back student vibe and before I know it, I'm there.
I use the solid 35 minute walk from the main train station to take in the architecture. Additionally, I enjoy laid back student vibe and before I know it, I'm there.
Stepping into the square, I see the elliptical, Venetian statue-lined canal. It is the perfect place for me to both catch some rays and enjoy a mid-day spritz. The spritz is the Veneto Region Aperol- tinged orange. I sidestep lunch at historic, plush indoor area of Café Pedrocchi and snatch a panino to go and enjoy outside in its small piazza patio area.
Ever since I took an Art History class during my freshman year of college, I have constantly gone out of the way to absorb as much classical art as possible around Europe, in particular. Covered with Giotto's frescoes from the 1300's, the walls and ceilings of Scrovegni's Chapel in Padova remain in incredible condition.
Just avoid what I did the first time I went to check it out and be sure to book your viewing time in advance to prevent disappointment. I like to round out my day with an aperitivo and mingle with local Padovans at Ai Do Archi before supper snacks and prosecco at Proseccheria Wine Bar right across the way.
4 Non-Touristy Towns in Veneto, Italy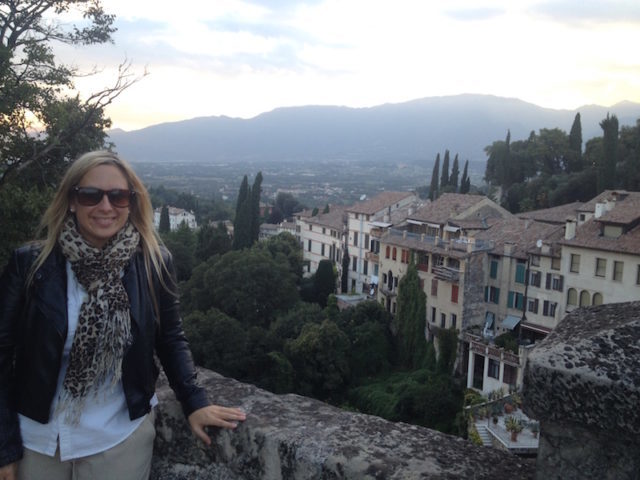 Even if you make it to just one of these towns, you will have experienced the real Veneto. That's the the way I travel, void of overpriced food and overbearing tour groups. Better yet, you will have blended right in.
Veneto Travel: 4 Non-Touristy Towns in Veneto, Italy
Related Reading
10 Things You Want to do Before Traveling to Italy
Have you traveled to Veneto, Italy? What were your impressions? Email us at [email protected]pinkpangea.com for information about sharing your experience and advice with the Pink Pangea community. We can't wait to hear from you. Photos by Unsplash and Amelia Hagen.
Join Pink Pangea's Travel Writing, Hiking and Yoga retreats!