25 Amazing Experiences in Italy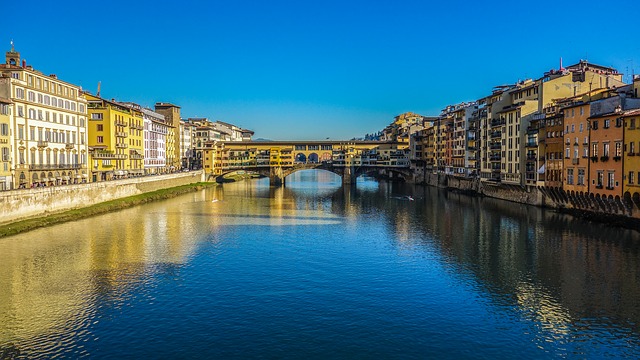 One of the worlds' favorite travel destinations, Italy is not just a country but an experience. The places to visit in Italy and the things to do create unforgettable memories. Italy offers an extensive variety of sights, food, and adventures. One could spend years in Italy and still not see everything in the country! Don't be just a tourist, be an explorer. Below are 25 amazing experiences in Italy you want to know about.
25 Amazing Experiences in Italy
1. Take a night ride on the Number 1 vaporetto in Venice
Take a night ride on the Number 1 vaporetto in Venice. This water bus runs along the Grand Canal. No matter how many times you visit Venice or ride a gondola, the experience is unique every time. Make a trip on a full-moon night, and the whole scene will twinkle.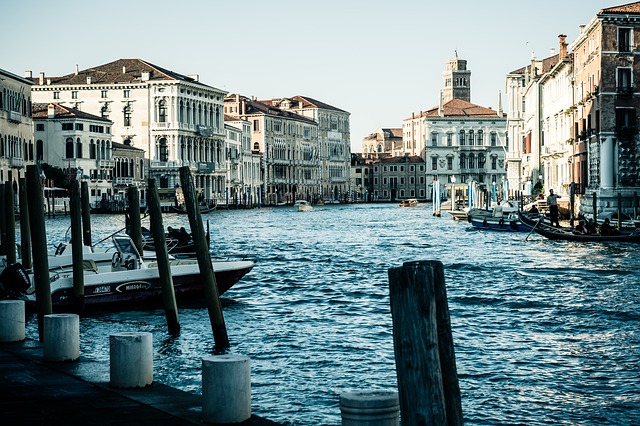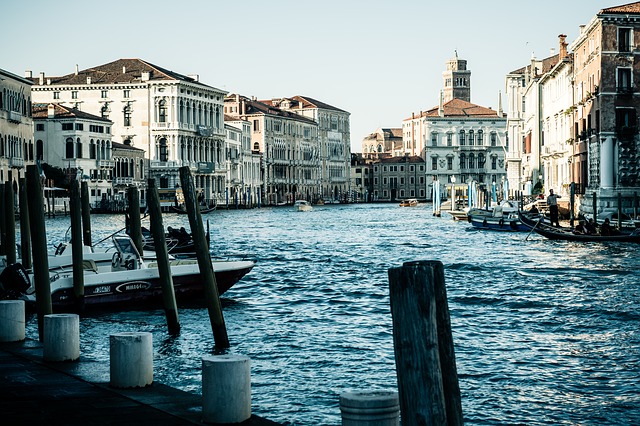 2. Overdose on Renaissance art at the Uffizi Gallery in Florence
Italian Renaissance art is a treasure that Italy is justifiably proud of. The Uffizi Gallery is one of the best tourist attractions in Italy, and there is a good reason for this. The collection is unparalleled. Under one roof one can marvel at the work of Botticelli, Giotto, Cimabue, Michelangelo, Leonardo da Vinci, Raffaello, and many other famous artists.
3. Get a guided tour of the Vatican Museums
Exploring the Vatican Museums is one of the top things to do in Italy. The museum is more than 500 years old. With a proper guide, your curiosity will be piqued with interesting tales. With most tours you will also get a guided visit to St. Peter's Basilica. There are also excellent free apps and podcasts with guided tours you can download if you're on a budget.
4. Climb Florence's Duomo
Italy offers abundant and interesting lessons in history, architecture and art. For a unique experience climb Florence's Duomo: the 463 steps will take you into the interior of the dome, where you can admire Giorgio Vasari's 16th century frescoes of the Last Judgment. For the spectacular view of the historic centre of Florence, climb Giotto's bell tower. It's worth it.
Note: people with a fear of heights and small spaces should avoid this.
5. Eat pizza in Naples
An unmissable Italian activity is to eat pizza in Naples! The city of Naples cooked its first pizza almost 150 years back. Nothing beats the experience of eating pizza in Naples in the place where the first pizza margherita was introduced, to honor Queen consort of Italy, Margherita of Savoy.
Visit the pizzeria that claims to have invented pizza. It's easily accessible, so even if you're not staying in Naples, you can easily enjoy the pizza.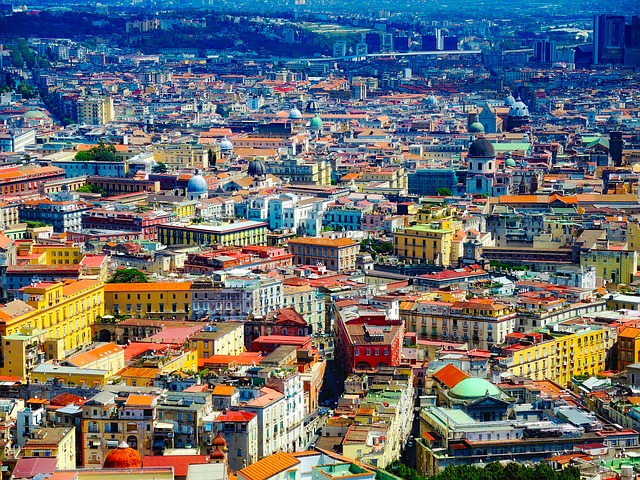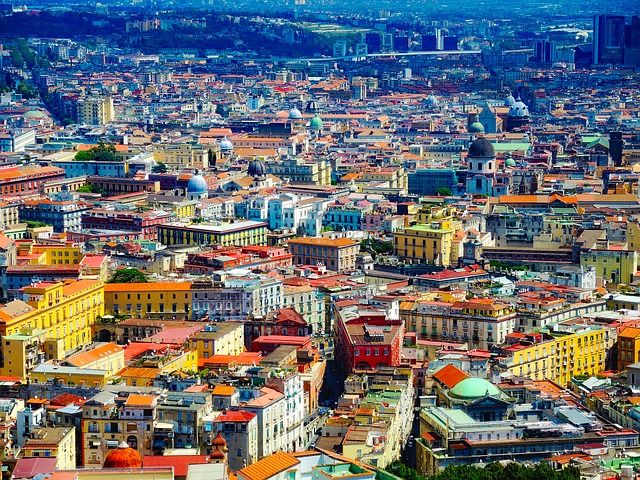 6. Visit the Greek ruins in Sicily
Though the Roman Empire was more powerful, Sicily was actually a Greek colony. The most famous Greek temples in Sicily are found in Selinunte, Segesta and Argigeneto. You'll see that the ruins are mysterious and mostly quite time-weathered.
7. Tempt fate driving along the Amalfi Coast
Romantic and thrilling, a drive along the Amalfi Coast will become a cherished memory. The snaking coast road is one of the most popular tourist attractions in Italy. With you heart in your mouth, you will be spellbound by the beauty. If it's your first time here, give the steering wheel to someone else so you are free to gaze out of the window. A motorcycle ride is a good alternative.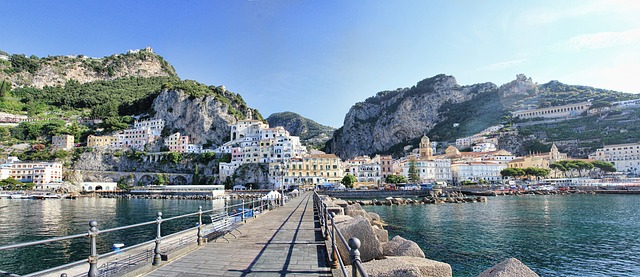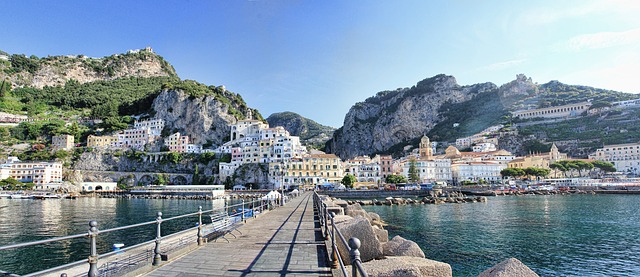 8. Sunbathe in Sardinia
If you think sunbathing is not so fun, try it in Sardinia and your opinion may change. The South of Italy–especially Sardinia and Costa Smeralda–get a lot of sun. You'll enjoy the warm sunshine and some of the most beautiful beaches on earth make simple pleasures special.
9. Find all the 'David' statues in Florence
Statues of Michelangelo's David are among the most recognizable works of art in the world. If you take the tourist route you will visit one David statue, but for a unique experience, try to find all of them in Florence. Marvel at the real David in the Galleria dell'Accademia, and then find its replica in Piazza Signoria. As you explore Florence on foot, others will pop up.
Tip: reserve your ticket for the Accademia in advance to avoid the long lines.
10. Go back in time at Pompeii
Pompeii is a Roman city frozen in time. Buried in volcanic ash, the site is a well-preserved snapshot of life in a Roman city, as Pompeii was buried in 79 C.E. when Mount Vesuvius erupted. Nearby Herculaneum is also well worth a visit, as is the National Archaeological Museum in Naples, which houses many of Pompeii's archaeological discoveries.
11. Eat two scoops of gelato daily
Gelato is an Italian delight. Easy to find throughout Italy, there's no excuse for missing out on this. Italian gelato is made of milk, not cream, so it's a lot less fattening than other ice-cream. And as you are likely to be walking everywhere, it's a well-deserved treat.
12. Get lost in Venice
Venice is one of the best places to visit in Italy, and getting lost there is an inevitable experience. But every nook and corner of the water city is charming, so when you get lost, don't forget to marvel at the churches, canals and buildings. Stop at the eateries to grab Italian delights.
Stray from the tourist crowds and experience a different side to the city. Getting lost is actually a way to discover the city. There's always a way back, so no need worry while you're lost! Enjoy the experience.
13. Shelter inside the Pantheon in Rome
The Pantheon is a magnificent sight. It's mighty structure, almost 2000 years old, dominates the skyline. You'll see the giant hole in the ceiling lets in the natural light, so it is always cool in the summer yet dry even when it is raining.
Tip: The pantheon can be quite busy during the day, I recommend visiting during 9:00 AM – 11:00 AM.  Although the lighting is best from 11:00 AM- 1:00 PM, it's also the busiest time for the day. Either way, it's worth the visit.
14. Walk in Caesar's footsteps in Rome
History buff or not, walking in Caesar's footsteps in Rome is a special experience. When in Rome, it is impossible to miss Caesar's presence. The history, architecture and culture were all influenced by his rule. Marvel at a structure like the Colosseum, or stand in awe on the cobblestones of the Roman Forum. Spend a day surrounded by the ruins that once made up the center of the Roman Empire.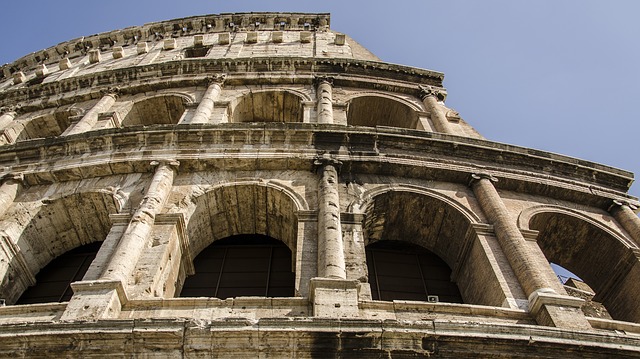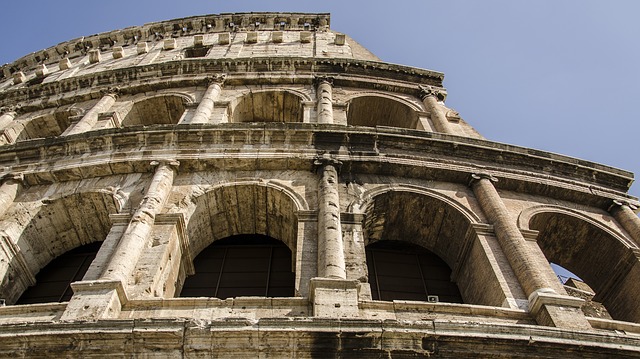 25 Amazing Experiences in Italy
15. Valley of the Mills: A world without humans
The Valle dei Mulini (Valley of Mills) is a group of ruins at the bottom of a deep Italian crevasse. You'll learn that the ruins are of 13th century stone flour mills, which used to produce wheat for the Sorrentine people. What is so special about the place is that verdant greenery has taken over the ruins, which look like a world without humans.
16. Visit the Park of the Monsters
The Park of Monsters is not as horrible as it sounds! Devised by architect Pirro Ligorio, the park was created in 1552 as the Villa of Wonders, and is truly one of a kind. It unfolds in a series of stages on mythology and fantasy, where you can marvel at specimens and learn about myths. Escape the crowds, the cities and even reality!
17. Rent a villa in Tuscany
Painted in shades of blue and green, Tuscany is a special place. Stay in an authentic Italian farmhouse amid the natural beauty, and go sightseeing, souvenir shopping and wine tasting. The Tuscan towns a breathtaking. You might find yourself feeling like you are in another world. I recommend taking day trips to visit the different towns to truly absorb the Tuscan vibe.
18. Learn to make pizza in Sorrento
Just as there are places you must visit in Italy, there are certain activities you must do. Eating pizza in Italy is not enough: you must learn to make your own. Sorrento is a great place to do it, where you can learn from an Italian pizza chef. You can enroll in half-day to weekly lessons. Get ready to indulge in some seriously delicious pizza.
Tip: Sorrento also has some of the best restaurants in Italy. Be sure to spend enough time there to have a few meals. I recommend at least 3 nights, if possible.
19. Indulge your inner chocoholic in Perugia
Italy is not as well known for its chocolate as Switzerland or Belgium, but it is an undiscovered paradise for a chocoholic. The city of Perugia is especially good for chocolate lovers. Every October, Perugia celebrates the Eurochocolate Festival, Europe's largest chocolate fair.
The nine-day festival offers chocolate art displays, tastings, cooking demonstrations, and chocolate-centric souvenir options. Outside of festival time, chocolaty fun can be had year-round at the Etruscan Chocohotel or the Perugia Factory.
20. Train like a gladiator in Rome
Gladiators are fascinating to history lovers and movie buffs, so what if you could train like one? At the Colosseum in Rome, gear up in gladiator attire and learn to handle a sword in the original arena where the fearsome fighters entertained the masses.
21. Attend an opera in Verona
Opera fan or not, there is something delightful about attending one at the 1st century Roman amphitheatre in Verona. This first hosted chariot races and gladiator flights, but as times have changed it has become the setting for operas. Attend a show dressed in elegant finery in the city of Romeo and Juliet.
Tip: Walk around the beautiful city and take in the atmosphere. It's an absolutely stunning town.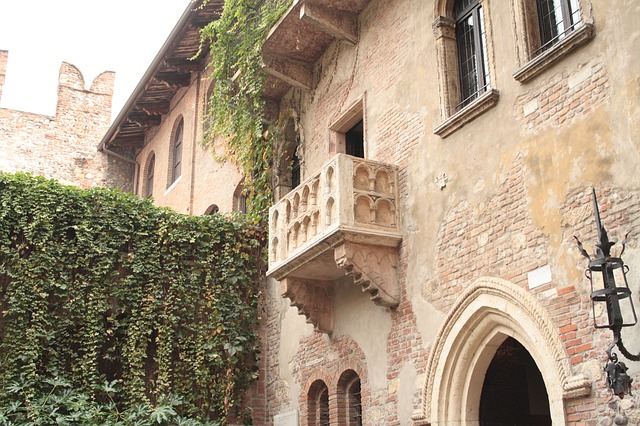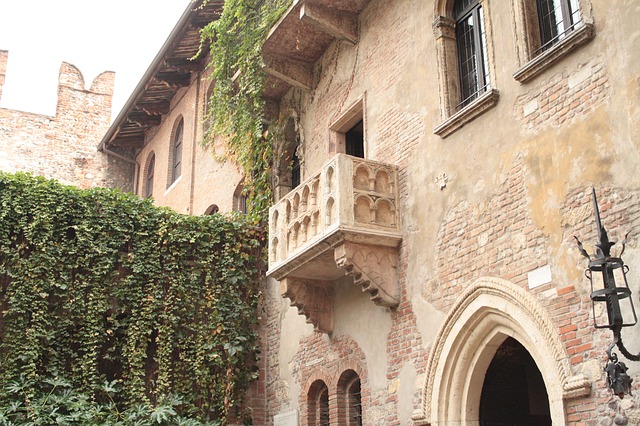 25 Amazing Experiences in Italy
22. Learn to pole a gondola in Venice
Learn to pole a gondola like the Venetians who have been navigating the canals this way since the 12th century. You'll find this age-old skill from tours created specifically for visitors, to rowing club lessons, are open to all. This is a unique experience to Venice, so even if it seems cheesy, I recommend it.
23. Stay in a cave in Matera
In Matera in southern Italy you can actually stay in a cave with all modern amenities. Humans have inhabited Matera since Paleolithic times, and have developed these spaces into modern homes. Tourists can stay in one of several cave hotels that come with private baths, Internet, heating and air conditioning.
24. Trek the Cinque Terre trail
Hiking in the Cinque Terre is one of the best things to do in Italy. These hiking trails are among the most beautiful in Europe. The trail covers five well-known fishing villages perched over the sea, in the region known as the Italian Riviera. If you are an outdoor lover, the trail offers the most rewarding views of Italy's spectacular coastline. You can hire the services of a guide, and come prepared.
There are several simple hikes and few that are more difficult. The scenery in unbelievable. You'll find yourself mesmerized by the views.
25. Wander the Trastevere neighborhood in Rome
When you are tired of being a tourist, head to the Trastevere neighborhood in Rome, full of twisting cobbled streets and peace and quiet. Enjoy the simple pleasures of a budget stay, cheap food, and boisterous groups of young people at night. The arsty scene is absolutely beautiful and you'll enjoy some incredible restaurants and cafes while you're there.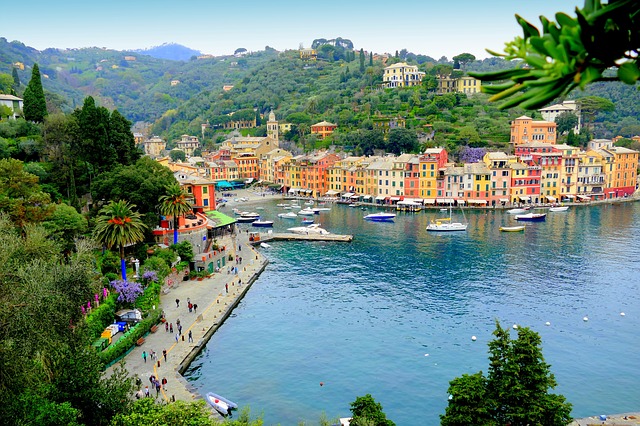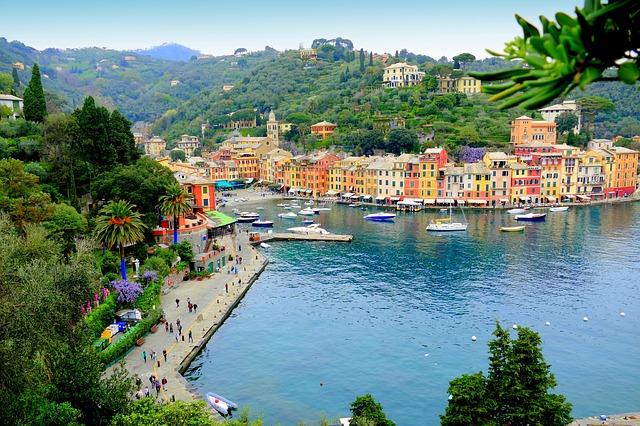 25 Amazing Experiences in Italy
Related Reading
10 Things You Want to do Before Traveling to Italy
Travel Itinerary: A Taste of Italy in 12 Days
How a Visit to Pompeii Transformed My Travel Philosophy for Life
A Ferrante Guide to Naples
Why You'll Want to Visit Florence in the Off-Season
How One Night in Milan Proved that Solo Travel is Awesome
Conquering Travel Fears, One Gelato at a Time
Finding Hidden Gems in Murano, the Glass Island of Venice
Savouring the Towns of Tuscany, Italy
Choosing to Do One Thing Everyday That Scares Me in Italy
Have you traveled to Italy? What were your impressions? We'd love to know if there's any experiences you recommend adding to this list. Email us at editor@pinkpangea.com for information about sharing your experience and advice with the Pink Pangea community. We can't wait to hear from you.
Photo credit for 25 Amazing Experiences in Italy by Jodi K. Smith.