Living in Italy: Relishing the Springtime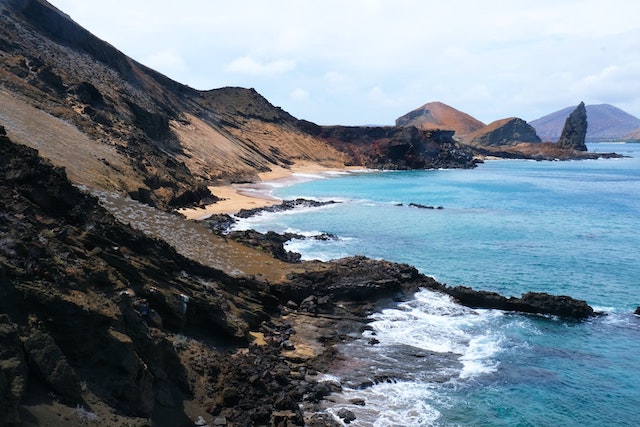 Living in Italy, when I look out my front door, I see a very different view than just over a year ago. Before I saw the towering stacked apartment blocks set against ancient city walls in the sprawling suburbs of Rome, Italy. Now, out beyond bamboo trees, swaying by my large fish pond, stretch open fields dotted with twisted olive trees. Further still, sitting atop a hill, I see the huddled mixed peaks and castle turrets of the town of Palombara Sabina in the Roman countryside.
This town comes into its own in spring and early summer and has a unique festival to honor the delicious cherries grown in the area. It forms part of the greater Sabina area of Rome, which is just as beautiful as Tuscany but less touristy and left more naturally untidy.
I was lucky enough to have been brought to this town by my Italian boyfriend when we decided to renovate a villa and olive grove that his family had left abandoned for years. The area, filled with mountains and natural parks, is a hotspot for cyclists and hikers. Restaurants use the fantastic local produce and serve high quality yet cheap Italian food. If you're in Rome, I recommend picking a hill town outside of the city and going on an adventure there. Some places in Sabina have train stations, but many picturesque hill towns with stunning views don't (such as Palombara). If you don't have a car, you can plan your trip on the Cotral Spa website.
Cotral supply regional buses that embark from Piazzale Tiburtina across the road from Tiburtina train station in Rome. Buy tickets from the little tabbachi news agent kiosks. Write down the name of your stop and show it to your driver, who probably won't speak English. He'll let you know when it's time to get off.
Here's a peek into what my life looks like during the spring:
Living in Italy: Relishing the Springtime
1. New Growth
Plants are bursting forth and the air is once again laden with scent in my spacious garden. The wild cat that has adopted us waits for the new scurrying lizards, tossing them into the air. My surroundings are now full of new sights and sounds and all is rapidly changing. A new pony neighs loudly in the next door farm—he is nervous and has a cool sweat as he follows me on my jog, eyeballing me intently. The flowers of 'Pasqua' or Easter arrive and are fat with an innocent pale pink, while the intense purple and cerise pink of the wildflowers pop among the soft knee-height grass. They make a beautiful centerpiece for our meals, better than any store-bought flower bouquet.
2. Cherries Galore
The cherry trees come in to their own at this time—the dark brown branches with their white flowers like coral will soon be dripping with juicy ruby jewels. Now is when young locals plan their work dedicated to this decadent and rich fruit. Beginning in May, they set up large bases in abandoned or unused barns or warehouses. Their secret projects, towering festival floats called 'carri' adorned only with cherry petals and leaves, will be unveiled at the festival 'Sagra delle Cerase', on the second Sunday of June which lasts for a week.
The joyful youths (who in May use their headquarters for social gatherings), tow diverse creations such as a regal swan with outstretched wings or a mythical giant with massive shield. They make their way to the parade up in the old hill town with their chosen theme music of Led Zeppelin or Pink Floyd blaring. Residents spill out of their apartments to follow them while some girls and women dress in the local traditional costume dating from the 1800's. In fact, my boyfriend's grandmother's pristine dining room displays portraits of her daughter and granddaughters in such costumes.
Living in Italy: Relishing the Springtime.
3. Italian Veggie Patch
There is satisfaction in springtime in the country. My damp chocolate brown compost now coats my newly turned mounds in the vegetable patch where I carefully plant baby leaves. It's time for me reflect on what I have learned as a new gardner last spring. Ricotta-stuffed round red chilies, which have sat in a cool cupboard since last year's harvest, form part of a welcome lunch of antipasto treats for my mother and brother.
Later in the week we will use our pears, which have steeped for many months in a light syrup, as a base for a sponge cake. In our wood fire oven, we'll also cook the tenderest tandoori chicken and thin Rome-style pizza, which bubbles and cooks in a minute. As the bright orange sun descends, its color bleeding into the sky, we'll enjoy our fresh feast.