36 Hours in Rome: Your Ultimate Guide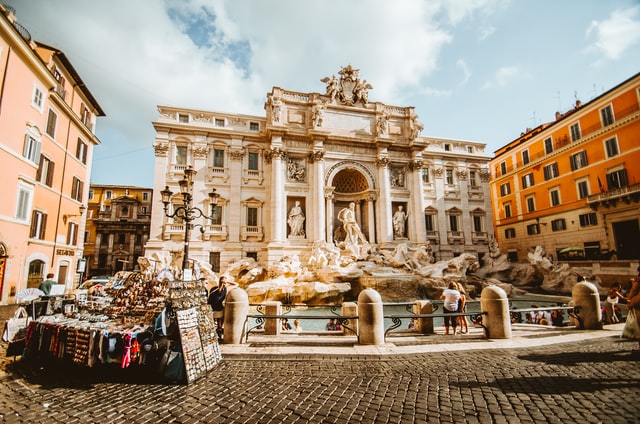 No matter what the internet says, 36 hours in Rome is not enough time to really see the city. I speak from experience, as I was in Rome roughly 36 hours before falling ill with the flu and spending the rest of my trip either laid up, or in a haze of Italian medication I was definitely mixing inappropriately.
Even if you plan for more time in Rome, as I learned, the best laid plans can go awry. So here's a jam-packed 36-hour itinerary that you can do at this pace – if you must – or stretch out to take up a few more days at a leisurely pace. Arriving Friday night, here are the most effective ways to spend your time in the Italian capital before your departure Sunday morning.
36 Hours in Rome: Your Ultimate Guide
Early Evening Arrival
Rome is a city that proves the mantra about how 'golden hour' photography is the best time: the city is stunning throughout the day but becomes otherworldly as the sunlight fades.
Once you arrive, drop your bags at your hotel or Airbnb and hit the cobbled streets right away. Try to make it to the Pantheon before the sun sets. This way you can experience the twilight dimming the cavernous interior before the attraction closes for the night. Turning up just before closing also means you'll have fewer crowds and the experience will be much more peaceful.
Late Dinner
Wander to the Piazza Navona for dinner, a 1st Century AD square that now is home to several restaurants and bars like Ai Tre Tartufi, as well as street artists and the occasional fair (especially around the winter holidays). Most restaurants will offer outside seating within the square, with space heaters to keep you warm during cooler months. Go simple for something classic like ravioli or spaghetti with a glass of house wine. There's no need to get fancy when the 'basic' foods here are so delicious.
Breakfast
As with other Mediterranean countries, breakfast is not a continental big-plate affair in Rome. Instead, find a small cafe like Sant'Eustachio Il Caffè and opt for a strong dark espresso or frothy cappuccino. The coffee won't cost much (€1-2). But, you can pay for a seat at their outside section and people-watch for a few minutes before the sightseeing frenzy begins.
Morning Activities
Spend the morning at Vatican City. The sovereign city-state is the seat of the Catholic church, but even if you're not religious it's worth a visit. Some of the world's most beautiful and well-preserved architecture and art is housed within the stone walls of Vatican City, and a portion of it is open to the public through the Vatican Museums.
First, visit St. Peter's Basilica before the crowds get too intense; by midday the place will be throbbing with people pointing cameras in every direction and generally disrupting the solemn atmosphere. Then, head around to the north side of Vatican City to enter the museums. It will take several hours of walking past more statues, murals, and busts than you could possibly count, but eventually you'll end up in the Sistine Chapel. Technically, photos aren't allowed inside, but you can probably get away with snapping one if you want – just make sure your flash is off!
Late Lunch
If you're properly adjusting to the Roman dietary schedule, a late lunch is in order after finishing at the Vatican. Head back toward the center of town to tuck into one of the most surprisingly hospitable restaurants in what is fast becoming a sea of tourist traps near the Pantheon. Armando Al Pantheon is a family-run restaurant that local food lovers will still visit for the good service and local, fresh ingredients.
Afternoon Activities
Now it's time to step up to the big leagues of Roman sightseeing, if you're not exhausted yet. Start by walking to the Altare della Patria, or Alter of the Fatherland. This enormous monument to Italian Unification was completed in 1925. But, in 2007 an elevator was added that allows tourists to get high up into the structure for panoramic views of Rome.
Continue walking south toward the Roman Forum. You'll be tempted by the Colosseum just beyond the Forum, but it's a Roman traveler pro-tip to buy a 2-for-1 ticket to the Forum and Colosseum. If you start at the Forum–where lines are always shorter–you can then skip the line at the Colosseum. As long as you don't spend too long exploring the ruins that comprise the Forum, you'll have plenty of time to wander the massive arched hallways of the Colosseum before it closes in the evening. Expect your legs to be tired – but it's worth it for how much you've packed into a single day!
Late Dinner
Before calling it an early night, head to the Trastevere neighborhood for dinner – and possibly to partake in some nightlife afterward. It wouldn't really be fair to leave Rome without trying some traditional Roman pizza, so consider Ai Marmi for thin-crust pies in a boisterous setting. Follow it up with gelato from Fatamorgana, easily one of the best and most creative gelaterias in the city–think flavors like avocado lime and white wine, or cream lavender and chamomile!
Nighttime Fun
If you're still not completely exhausted, stick to Trastevere for plenty of nighttime activities. While this neighborhood doesn't have the same thumping bass as some of the more club-centric neighborhoods across the river, you can certainly find something to do. Craft beer lovers will enjoy sampling local brews at Ma Che Siete Venuti a Fà, and cocktail fans can enjoy well-mixed concoctions at Freni e Frezioni. People typically hang out quite late, so wandering around until you find something interesting is also a good plan.
Breakfast to Go
Whether you're rushing off to the airport or hurrying to catch a train, be sure to grab a quick moment in the morning for another coffee stop. Bar Fondi is a good choice, and they also offer pastries including cornetto stuffed with every jam, jelly, and cheese you can imagine. Grab a bag of 2 or 4 to take with you if you're in a hurry.
Related Reading
Have you spent 36 hours in Rome? What were your impressions? Email us at [email protected]pinkpangea.com for information about sharing your experience and advice with the Pink Pangea community. We can't wait to hear from you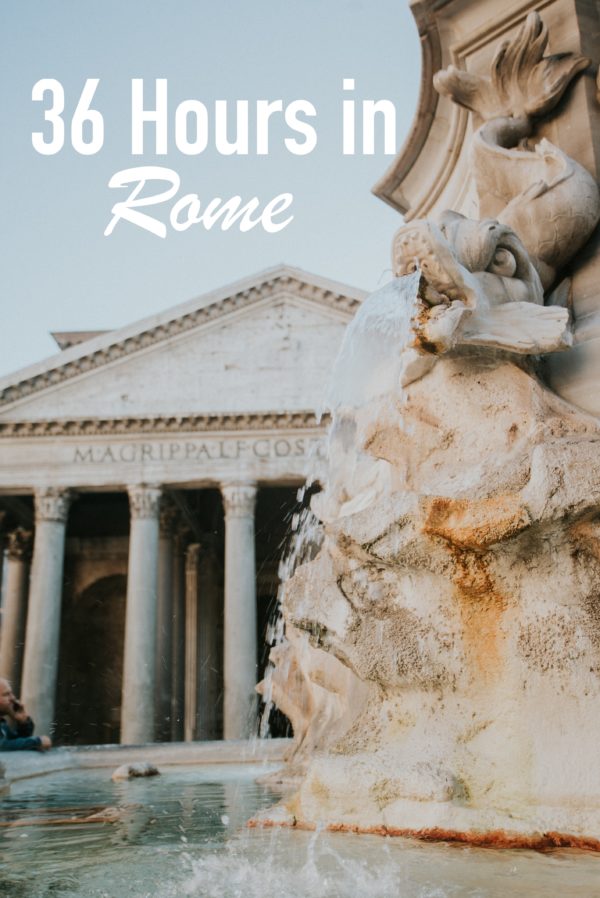 36 Hours in Rome, Italy photo credits by Unsplash.