8 Tips for Driving in Italy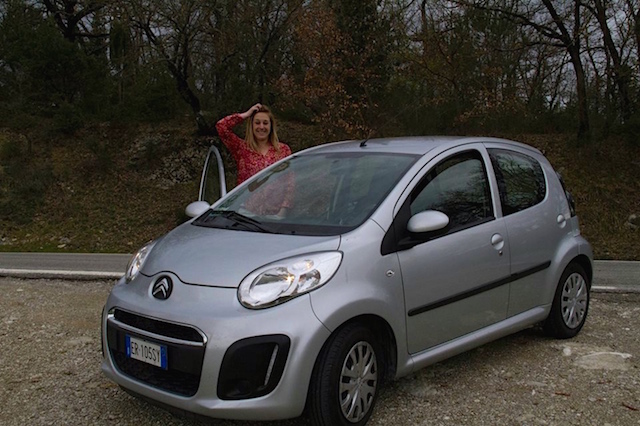 We pulled out of Rome's Termini Central Station equipped with a silver go-cart of a vehicle we named Vincenzo. He seemed like a perfect fit for our trip as we pulled into the busy streets packed with large buses and whizzing mopeds. But then our GPS wouldn't work. After circling the city a few times and shuffling through the handful of random maps we had in the car, we eventually made it to the highway. The planned travel time to Tuscany was two-and-a-half hours, but we took an extra half hour to wind up the steep and treacherous mountain before arriving in Volpaia.
At the sight of this picturesque medieval village tucked into the mountains of the Chianti region, suddenly all of the raised voices, wrong turns, and motion sickness was worth it.
After that initial adventure, our GPS started working and we were able to see Rome, Florence, Bologna and Venice over the course of our ten day trip, including that day spent aimlessly wandering the mountains of Tuscany. We would never have experienced this day had we been on a strict train schedule or guided tour. I recommend renting a car to anyone visiting Italy because it allows you to soak in the landscape at your own pace and in your own way.
For a smooth journey driving in Italy, you can easily work out a few kinks ahead of time. Here are 8 tips to make your road trip adventure as smooth as possible:
8 Tips for Driving in Italy
1. Do your math
If you are traveling on a budget, calculate how much the rental will cost plus parking, tolls and gas. Our total transportation expenses were about $320 per person. A EuroRail pass, which covers train travel in the country you choose, starts at around $180 It may be cheaper to take trains, but if you're willing and able to splurge for the freedom of traveling on your own schedule, you won't regret it.
2. Research parking ahead of time
If the places you are staying along your route do not offer parking, look for lots or garages nearby. If you don't know where you are staying, it is often safe to find places near the city center. Purchase tickets and print confirmations ahead of time. This made the process of checking in and out much smoother, as most garage owners typically only spoke Italian to us. Do take note of the hours of places you book so you know what time to arrive and what time you'll have to leave.
3. Bring a GPS
If you have your own GPS, bring it. This will prevent you from having to buy one when you start driving in Italy, and it will also avoid any language barrier you may encounter with a foreign GPS. It will also serve as the voice of reason on the chance that you and your travel partner disagree on which way to go at any point.
4. Buy maps
In the inevitable case that your GPS breaks down, loses connection, or malfunctions in any other way, have maps with you. Purchase a map of the general region of Italy you'll traverse but also individual maps of the cities in case you need actual street names to find your hotel or parking.
Right outside Florence are some dangerous roundabouts that we spent a considerable amount of time circling due to not knowing where to turn next. If we hadn't had maps, we would have never made to the city in time to check into our hostel, since the check-in period ended only minutes after we arrived.
Printing out directions ahead of time is another option, but these won't account for any stops or detours you may want to make along the way.
5. Bring an Italian translation book
Keep an Italian translation book with you. This is useful for Italian road signs or asking for directions if you get lost. Most of the people we met along the way only spoke Italian, or very little English, so the translation book came in handy often.
6. Be prepared for car sickness
For the most part, you'll probably travel on highways in between cities. But once you make your way into the mountains, you'll encounter a steep and winding ride. As someone who suffers greatly from motion sickness, I highly suggest taking advance precautions.
Bring Dramamine, pack ginger ale or ginger cookies, and crack a window to keep the fresh air circulating. Don't be afraid to make stops along the way; you'll want to be headache-free when you arrive at your destination.
7. Stock up on snacks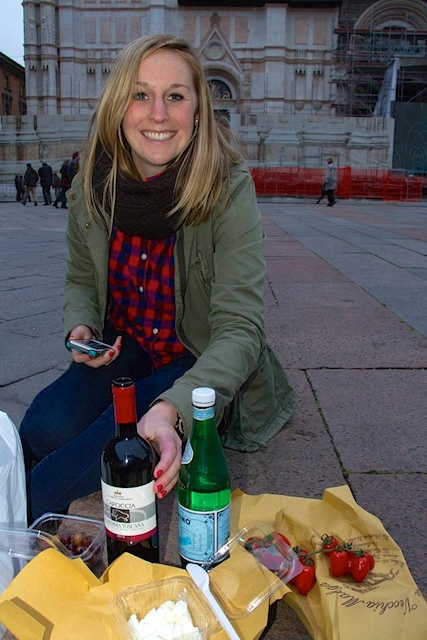 As with any road trip, it's always smart to stock up on snacks in case you're in the car longer than expected. Pack cheese and crackers and maybe even a cooler with fresh olives and tomatoes for the road. It's also smart to have a blanket and an extra bottle of wine, because you may find a spot along your journey that's irresistible for a picnic.
8 Tips for Driving in Italy
8. Get lost in Tuscany
Allot one day or even a half a day to getting lost in Tuscany. It's really the best way to discover the beauty of Italy and its people. Drive up into the mountains to take in the air and vast countryside. During our day of wandering, we stumbled upon a family vineyard and were immediately enveloped by true Italian hospitality. They welcomed us to their table to share wine and cheese and a variety of homemade marmalades.
We walked through their vineyards and smelled the barrel of fresh olive oil they had squeezed from their olives that week. It was a day we would never have found in a guidebook, and a day we will never forget.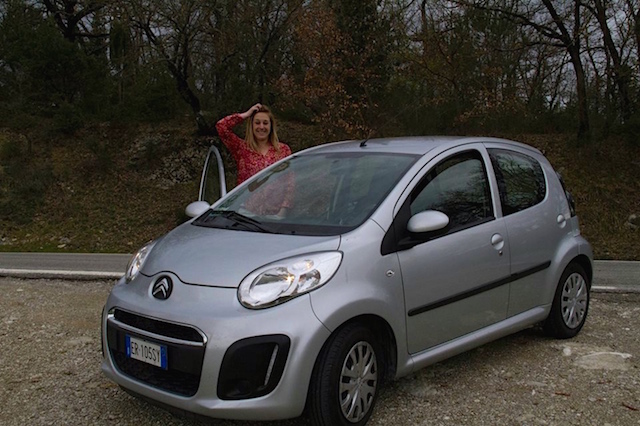 8 Tips for Driving in Italy Related Reading
10 Things to Stop Doing as a Tourist in Italy
Have you traveled to Italy? How was your trip? Email us at [email protected]pinkpangea.com for information about sharing your experience and advice with the Pink Pangea community. We can't wait to hear from you.
8 Tips for Driving in Italy photo credits: Erin Keene