5 Mouthwatering Italian Dishes to Try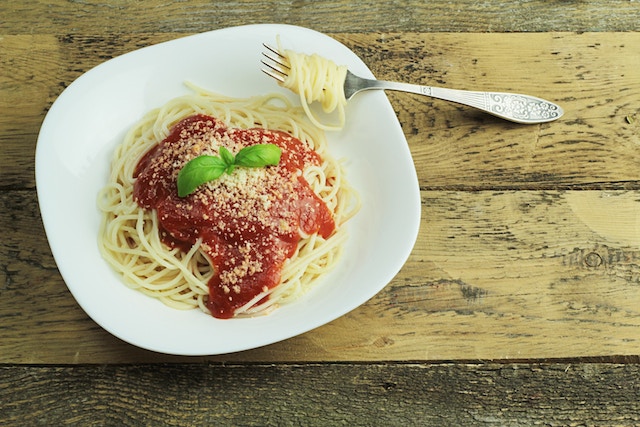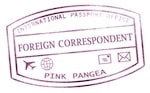 Let's be honest, one of the major reasons anyone would probably choose Italy as a destination is for the options available food-wise. In a culture where the majority of time is either spent around the table or in the kitchen, Italians are more than proud of the dishes that come from their always steaming pots and pans. You just have to walk down any street in Florence mid-afternoon to hear the crackles of olive oil and the smells of sauces the nonne (grandmothers) are concocting, bent over the stove.
One of the things I have come to love most about my time in Italy is that every place has its own distinct flavor. Even if you order the same dish in one town, or even in another part of the same city, you will probably taste a creation entirely different than the one you tried before. I thought I would share some of my absolute favorite culinary experiences I have had over the length of my stay here.
5 Mouthwatering Italian Dishes to Try
1. Gnocchi con basilico e pomodoro (Gnocchi with basil and tomatoes)
It sounds like such a simple dish, and when you break it down by ingredients, it is, but the simplicity is what makes it so good. Gnocchi are potato dumplings usually cut by hand just like pasta, and when you get the real thing, you can often see culinary masters cutting the lengthened potato in front of you. It's usually hearty, so a simple sauce made of fresh tomatoes with a sprinkling of basil is really the perfect way to fill your stomach.
I've also had some minimalist, but delicious gnocchi with truffle oil. Like many different dishes, if you are in Tuscany, you will get a much different flavorful experience than if you try gnocchi in northern Italy, which usually includes denser meat mixed in.
2. Gelati (Italian ice cream)
This frozen treat might not need any explanation because it is already so famous for being arguably the best ice cream in the world. (Or is it infamous? Your hips might decide for you.) You will probably want to look for places that tout their recipes as "artigiano," or artisan. These recipes are usually made in-house, are free from artificial flavors and preservatives—and usually leave you wanting more than three scoops.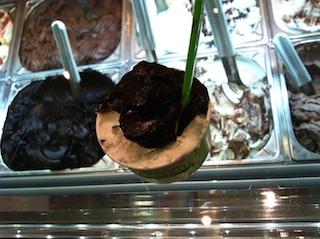 You will most often find the best ones tucked away from any major tourist spots, so it's worth exploring a back alley in a bustling, busy city like Florence to see what you can find. If you are in one location for any length of time, you will soon discover that you are sure to find some favorite spots—and fall in love when they introduce a new and exciting flavor.
3. Pizze (No explanation needed.)
What trip to Italy would be complete without devouring an entire pie? One of the most important factors in choosing your pizza of choice is deciding what kind you want to get, and again, regionally, it varies. Northern Italy and Tuscany usually opt for more of a thinner crust, while Neapolitan pizza offers a doughier alternative.
Toppings are also a crucial decision. Venetians might recommend that you choose cavallo (horse), while gooey, dripping bufala mozzarella is an option in the southern region of the country (expect to see it partnered with fresh, juicy tomatoes grown from the volcanic ash of Mount Vesuvius). The best thing to do? Try some of the local flavors or ask someone who can offer you an idea of where to get the best pizza in town. After you ask a few people, you are sure to start to hear the same answer over and over again.
4. Paste ragu (Ragu or Bolognese sauce)
Originally a dish coming from the invasion of Napoleon (don't mention this fact to Italians), ragu pasta is an extremely hearty dish that used to once feed soldiers, and later became a special treat on feast days and celebrations. Now, it's a lunch and dinner staple.
If you are thinking about trying it, head to Bologna, where the sauce was first christened and still remains labeled on any pasta jar as "Bolognese" sauce. Be prepared to see it served with multiple kinds of noodles—there isn't a specific one that Italians chefs choose. Even if you are bordering on vegetarianism (guilty as charged), you'll be glad you broke down and tasted it.
5. Caffe e espresso
After all this delicious food, the only way to calm your stomach is by having one of Italy's finest beverages (and this is saying a lot—it's hard to beat a good chianti).
Italians usually have an espresso after a large meal or a small alcoholic drink called a digestivo. It's supposed to keep you from feeling too stuffed from so much bread, so you might want to think twice before ordering a foamy, milky cappuccino after a heavy meal. Italians usually only have them in the morning at the many coffee bars littering their cities.
Usually served with a packet of sugar, you can make your espresso as sweet and dessert-like as you want. Nothing tastes better than this drink, which was invented in the early modernist period, and named espresso because of the type of coffee press used and the fact that it is made fast ("express"), and "expressly" for you, the patron.
These are just a few of my favorite foods that I have tried during my travels. Fortunately, no matter how much I eat, I know I will always have new options to try just by hopping on a train and heading to a new region of the country. Anyone up for seafood in Calabria? Or limoncello in Cinque Terre?
5 Mouthwatering Italian Dishes to Try photos by Jodi K and Alex Schnee.
Have you traveled to Italy? How was your trip? Email us at [email protected] for information about sharing your experience and advice with the Pink Pangea community. We can't wait to hear from you.