5 Restaurants You'll Want to Try in Florence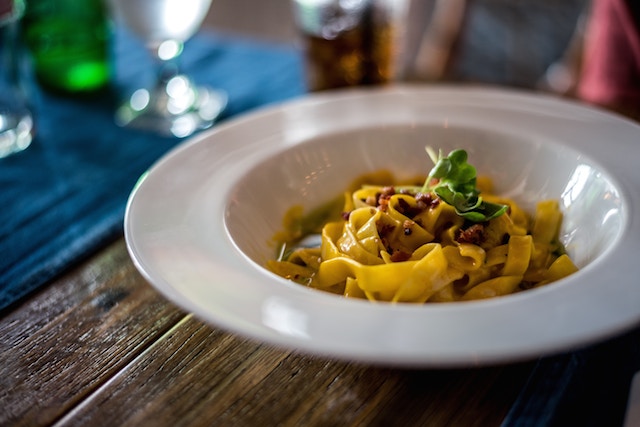 I often tell people that I chose to live in Italy in order to eat well, and now that I've returned, I have no problem bragging about how I did it. Finding amazing hole-in-the-wall and reasonably priced restaurants became a hobby of mine when I moved to Siena. The most important thing that I learned was to stray off the beaten path and to stay away from the tourist traps. After eating my way through Italy, here are my absolute favorite restaurants in Florence:
5 Restaurants You'll Want to Try in Florence
1. Mercato Centrale OR Mercato Di San Lorenzo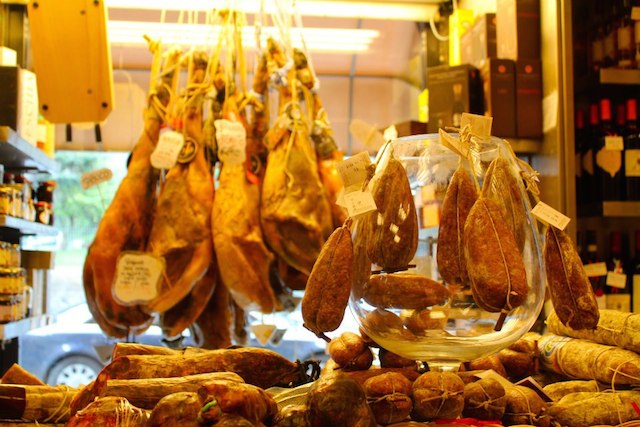 After spending the morning shopping at Florence's leather market, head over to Mercato Centrale for a bite to eat. Located in a giant warehouse-like building, food vendors sell a plethora of fresh produce, olive oils, breads, meats, cheeses, wine. Yum! I especially enjoyed all of the olive oils and wines during my visits. It's simply taste-test heaven.
2. Buongustai
I found this eatery by mistake when getting lost in the little nooks and crannies throughout Florence. Like many family-style restaurants, this place was tiny compared to American standards but it certainly did not disappoint. Their boar pici, a Tuscan specialty, was hands down one of the best meals I have ever had.
Pici is a thick spaghetti noodle and wild boar is Tuscany's closest thing to a national dish. It is known for its rich and gamey flavors, which adds to the boar pici's sauce. Since coming back, I have learned how to make this dish myself.
3. Gelateria Santa Trinita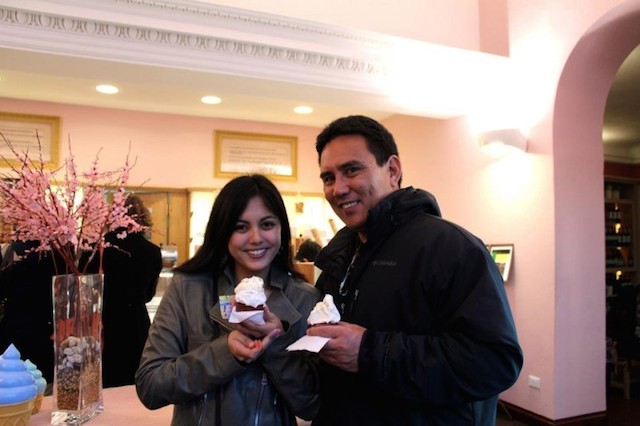 After any meal, get gelato. Heck, get gelato whenever you possibly can. You can't really go wrong with gelato, but this place stands out to me for a few reasons.
Firstly, it serves 'real' gelato. Secondly, after coming here with my parents following a lovely meal, the straciatella gelato here epitomized the end to a perfect day. Lastly, this shop also has wine available for purchase, and what is really better than having both wine and gelato in the same place?
4. Ristorante Del Fagioli
My family and I found this place on a whim and at first, I was a bit skeptical because in Italian, the word 'fagioli' means beans, and I didn't want beans! However, we almost were turned down because it turned out reservations are typically required.
Ristorante Del Fagioli, which is a 10-minute walk from the Ponte Vecchio, is known for its bistecca fiorentina, so of course, we ordered that. This is honestly one of the best steaks I ever had. However be aware, if you're used to well-done steaks; Italian steaks are typically prepared as rare and medium-rare so be ready for some red meat! Keep in mind that this place only accepts cash.
5 Must-Visit Restaurants in Florence
5. Mario's
If you're looking for authentic and delicious Italian food, head to Trattoria Mario. This ranks as one of my favorite restaurants in Florence. Although there is usually a pretty long wait, this tiny (and cheap!) hole-in-the-wall is completely worth it.
The first time I ate there, I went with my two girlfriends, and we were able to split a savory and heaven-sent beef pasta, a glass of red wine each, bread, and the biggest and best filet, all for under 30€! I swore I would always return to this goldmine whenever I'm in Florence (so far, I've held up that promise!).
5 Must-Visit Restaurants in Florence photo credits: Caitlin B.
Have you traveled to Florence, Italy? How was your trip? Email us at [email protected] for information about sharing your experience and advice with the Pink Pangea community. We can't wait to hear from you.
5 Must-Visit Restaurants in Florence top photo by Unsplash.