5 Vietnamese Dishes You'll Definitely Want to Try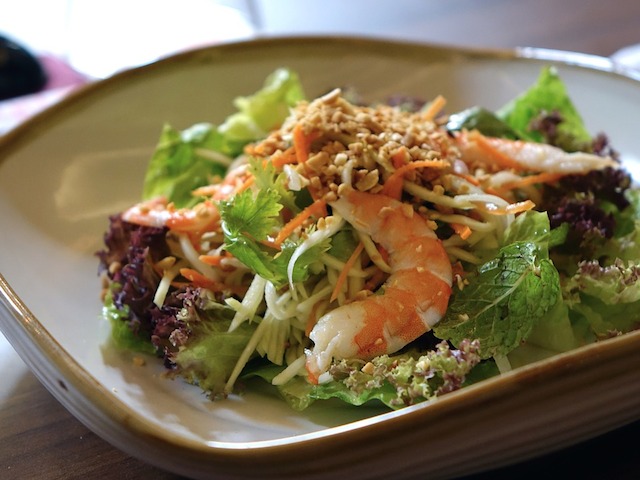 Vietnamese cuisine sets itself apart from its neighbors with light, but flavorful dishes. The aromas fill the streets and whether you're looking for local produce or whole meals, you'll find them in abundance. Each region–north (bac), central (trung), south (nam)–has its own specialty so take the time to explore the markets and enjoy the local favorites!
I spent my time in the Southern region exploring both larger cities and rural gems. After visiting the Mekong Delta, a friend and I stopped at a local mom and pop restaurant for some pho. It was a different experience than having pho at Pho 2000, a more established and famous restaurant, where Bill Clinton once ate. The staff's English was nonexistent, but between pointing, hand gestures and guessing, I enjoyed one of my favorite meals in Vietnam. The best meals and memories usually come from the most unexpected places so be patient and adventurous!
Planning to travel to Vietnam? Here are five Vietnamese dishes that you shouldn't miss:
5 Vietnamese Dishes You'll Definitely Want to Try
1. Pho
The most obvious is pho. However, please don't pass up the opportunity to eat it in Vietnam. I have yet to try any pho in the States that quite replicates the rich broth flavor, the razor thin beef and the noodles that I tasted in Vietnam. Also, do yourself a favor and add a little chili. There will be plenty on the table and it will really spice up your delicious bowl. Pho technically refers to the rice noodles, but it has become the common name for this soup. I prefer a beef pho, but there are vegetable, fish and chicken options, too. The soup also comes with bean sprouts, cilantro, onions and essential sauces. This is a staple on the menu anywhere you go and it's a filling and cheap meal. Plus, who can turn down a delicious, good-for-the-soul soup?

2. Goi Cuon
Goi Cuon, or spring rolls, is not a new concept in the States. However, Vietnam's fresh roll stuffed with local produce makes it unique in every region. Just be careful when ordering it because a slightly different name means a whole different dish (cha gio is a fried roll). The fresh spring rolls wrapped in moistened rice paper is most often filled with pork (and sometimes shrimp) and is stuffed according to each region's customs. In my travels, I found that a chili, vinegar sauce was most common for dipping.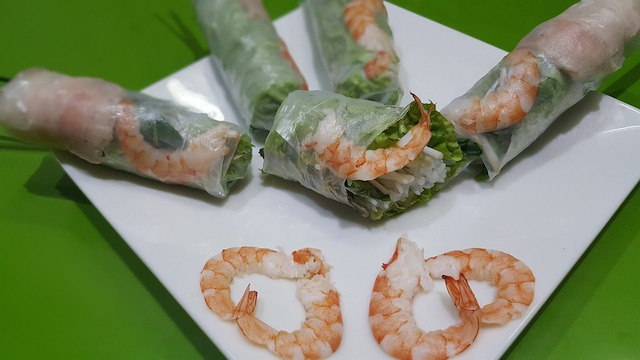 3. Bo Nhung Dam
This dish is beef dipped in vinegar. The meat is served raw with vegetables, rice paper, and a boiling pot of vinegar broth. The idea is to dip the meat in the vinegar just long enough so that it cooks (about 30 seconds) and then to roll it with herbs and vegetables in rice paper. This is then dipped into an anchovy sauce. The contrast of the warm beef and the rice paper is amazing. Don't worry about the vinegar–the beef doesn't taste sour and since it is super thin, it cooks at lightning speed. This is not only a fun meal to share, but eating it will make you feel like a local. Now you just have to master your chopstick skills and you'll fit right in!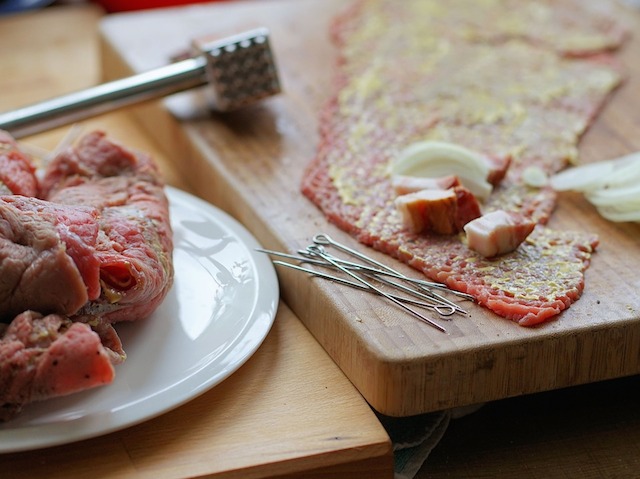 4. Catfish
Depending on where you are, the preparation will differ, but whether braised, roasted, fried or grilled, catfish is delicious! I have seen it cooked in a sweet sauce, black bean sauce, chili oil, and scallion oil. Either way, the Vietnamese know how to cook this fish! I like when the fish is fried because it makes the skin crispy and the inside moist and tender. Eat it as is or dip it in the sauce provided.

5. Chuoi chien
Fried bananas were a staple dessert wherever I went. The nicer restaurants had more decorated plates and different sauces, but the idea is the same. This dessert is the perfect end to any meal. The outside is crispy and the inside is warm and sweet. Some are covered in a special batter and others are wrapped with spring roll paper. This popular snack can be eaten on the go or plated with a scoop of ice cream. Grab a few from a street vendor and enjoy the beautiful sights Vietnam has to offer!