Travel Retreat for Moms in Venice, Italy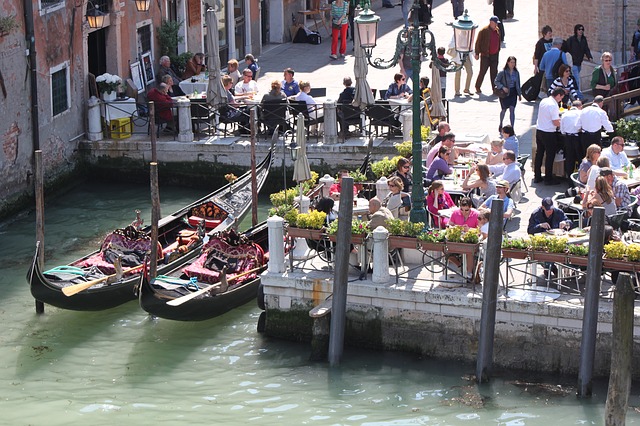 Travel Retreat for Moms in Venice, Italy
Motherhood is a transformative, meaningful, and all-consuming role. Most moms don't take time to reflect, to form new friendships, and to nurture their own interests. The first Pink Pangea Travel Retreat for Moms, otherwise known as a momventure, is a 4-day experience for moms who are ready to take a break from their day-to-day and do all of the above — all while experiencing the magic of Venice.
Venice, Italy is made up of over 100 islands with 400 bridges and 2,000 alleys. It is filled with adventure, culture, art, shopping, restaurants, and history. Each day, we will guide you through this maze to our favorite spots and then take some time to reflect, discuss, share, and connect with other moms.
We'll journey from the busy marketplaces to the austere churches to the waves of the Mediterranean Sea. In Venice, we'll enjoy the best Italy has to offer, and we'll reconnect with ourselves, recharge, and get inspired.
During Pink Pangea's Travel Retreat for Moms in Venice, we will:
Spend most of each day exploring magical Venice

Participate in daily, reflective discussions and journaling sessions

Have time to ourselves whenever we want it, whether it's a solo walk, an adventure — or a nap!

Connect with other moms from all over the world

Experience Venice's age-old beauty

Feel emotionally refreshed and inspired
Dates: June 28, 2020 – July 2, 2020
Location: Don Orione Artigianelli Cultural Center
Our retreat in Italy sells out fast, so be sure to reserve your spot now. We close registration as soon as rooms sell out. We can't wait to meet you!
Reviews
"I appreciated meeting every woman in my group. We were all so different, coming from very different backgrounds and places, but we all shared our love traveling in common." – Elayne Sanchez
"I learned that reality is what you create and build for yourself, not something you should wait for or leave for chance to decide." – Nechama Winston
"The women I met on the retreat were so talented and inspiring – I love keeping in touch with them and seeing what they're pursuing after our shared retreat experiences. I recommend the Pink Pangea retreat to any woman of any age who has a penchant for exploration and a willingness to try something new!"
-Morgan Fletcher
"I finally remembered what I really need, and who I really am." — Alex Pendleton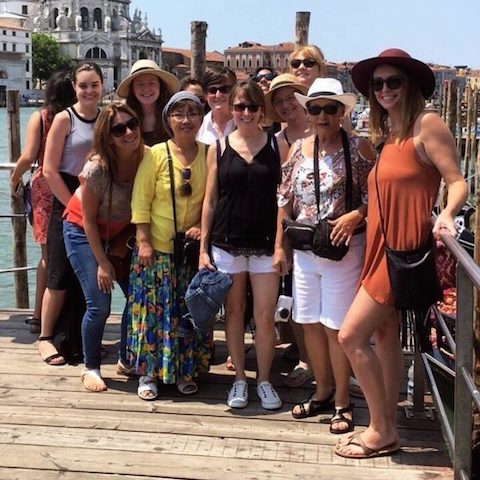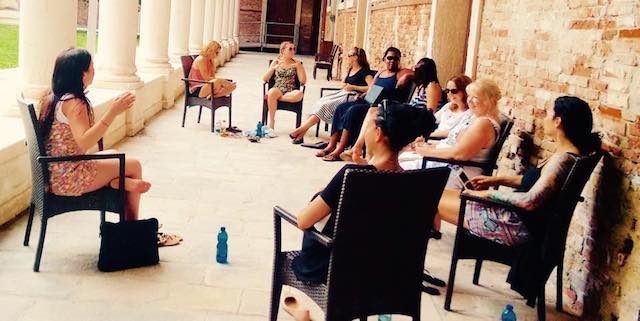 Travel Retreat for Moms in Venice, Italy