The Story Behind Momventures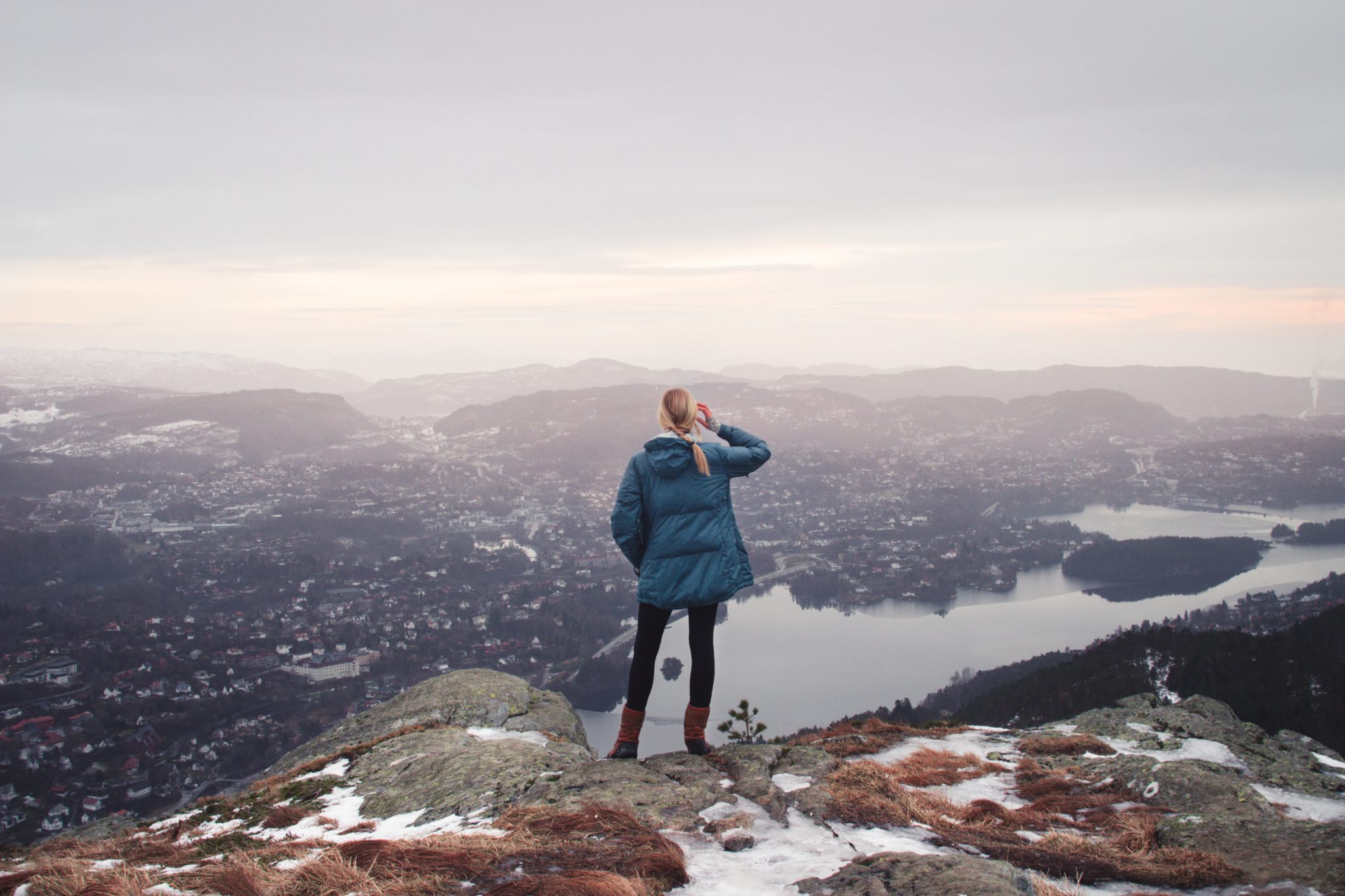 One of the most powerful, grateful moments in my life was on a boat in the middle of the Norwegian Fjords. I felt awe at how beautiful our world is, floored that I was right there, in that very place, and immensely grateful for the husband and kids that I'd go home to the next day.
This moment replays in my mind as I scroll through my Instagram feed and see social media moms posting about what they call self care, almost obsessively. I see newly painted nails, sweaty post-workout selfies, fluffy spa robes, and superfood shakes. For months, I'd been thinking: nurturing oneself must go deeper than this.
Parents know that taking time to relax and to be healthy is often a radical act of self-prioritization. But I often hear my friends, who aren't sure that they want to be mothers at all, say things like: "I'm not ready to give up on my own dreams" or "I'm just not sure if I'm capable of being completely selfless." I don't think that they're lamenting potentially having less time for pedicures.
I think that they're alluding to a societal belief that a woman's identity, and her own personal journey, comes to a screeching halt right there in the delivery room.
For months, I'd been thinking: nurturing oneself must go deeper than this.
I gained some clarity about all of this on a random Saturday morning while I was sitting on my sofa. I saw a family walk by and I zeroed in on the mother. I thought about how, like me, she was probably a person who had Moleskine notebooks scribbled with hopes and dreams, but was similarly reluctant to act on them. We were reluctant because we carried the weight of questions like, "would it be fair to my kids?" or "what will people think?" or "do moms really do that?" We gave ourselves answers like, "I started having kids pretty young. I'll have more time for myself when they're older" and "I don't really have space for anything outside of work and family."
And I wondered, what if we did? What if we had space for our kids, for our spouse, for our careers — and more? What if these images of the mom with the messy bun, sipping coffee with palpable desperation, were limiting us?
For me, the dream I'd long been stifling was to travel. Travel felt inaccessible before I had kids because of the expense, and after I had kids because I had a family and a demanding job.
As a family, we live pretty international lives; I'm from the US, we live in Jerusalem, and my husband is from Sweden. These countries are all a part of our lives and our kids speak all three languages. We travel as much as we can as a family and for 6 years of motherhood, I told myself that this was the best that we could do.
But that morning, on my sofa, I thought that maybe I could do more.
But that morning, on my sofa, I thought that maybe I could do more. I yearned to: see the world, go on adventures, have time to do some good thinking, connect with other women without being rushed, and to challenge my own personal limitations. What if someday never came? What am I communicating to my kids about life when I push off my deepest desires with a flurry of excuses? What am I teaching them about a woman's place in the world?
I talked about it with my husband and momventures started to take shape. Between not wanting to be away from my kids for too long and work obligations, long trips abroad weren't a good fit.
Momventures are my answer. They're 3-4 day travel experiences that usually start in a city with easy access to nature. They include time to connect with other people, and time to myself.
Momventures are mix of packing a lot in, and having time to let a lot out.
At first glance, momventures look like they're relevant only for moms who have the travel bug, but in practice, the acute desire to travel isn't a prerequisite for a life-changing momventure. This quote by David Mitchell inspires me every time I read it: "Travel far enough and you meet yourself." Momventures are, yes, a way to see the world. But more than that, they're means to reconnect with ourselves and the world around us.
Momventures are mix of packing a lot in, and having time to let a lot out.
I set a goal of going on three momventures over the course of this past year, and they were each life altering in their own way. In Athens, I worked through feelings of guilt for investing time and money in me, reconnected with an old friend, and deepened my knowledge about a period of history that I never knew could enthrall me.
In Norway, I honored my 12 year old self who had seen photos of the fjords and never thought it was possible, in my underprivileged context, to get there. It was also in Norway that I conquered my fear of public transportation abroad and finished an incredible hike that I didn't think my body could handle.
In Southern Germany, I understood my deep love for mountains, connected with an online friend that I barely knew, and made some promises to myself about what I wanted my family's future to look like.
Looking back over the past year, I feel like I found my own personal version of what social media moms call self care. I'm stretching its boundaries to really nurture my whole person, long term.
There is more. There is time.
After a momventure, no one feels as fortunate as I do in the first few minutes after I return home: blessed to have gone, and blessed to be back. There is more. There is time.
Motherhood can make space for me, Cori, and I can show my kids how beautiful life is when they don't put anything on hold for too long.
Pink Pangea is thrilled to announce our upcoming Momventure with Cori Widen. To join our Travel Retreat for Moms in Venice, Italy visit us here. Photo for The Story Behind Momventures by Unsplash.