Ambitions & Secrets Shared on a Writer's Retreat in Barcelona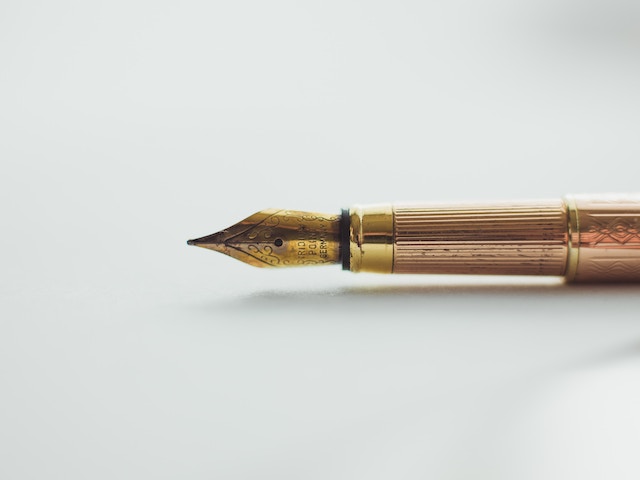 Towards the end of November, a group of women from various walks of life, different parts of the world, with diverse experiences and lifestyles, gathered together in a lounge in a Barcelona hotel, and within a very short space of time they became a cohesive group spending time together, writing, talking, sightseeing and enjoying meals.
I was part of this group and for me one of my first observations was that it was all so natural. The common denominator was that we were all keen to hone our creative writing skills and had come with the knowledge that Jackie (our erstwhile leader) will throw us into a situation where we would need to shed any inhibitions and just write in whatever direction the subject matter directs us. And write we did …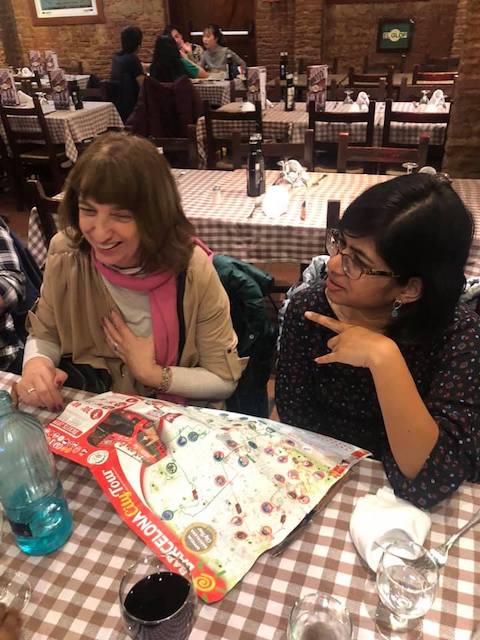 Ambitions and secrets were shared, likes and dislikes expressed, and many parts of the city explored. Evenings were spent in some fine dining locations, one of the best being an authentic Spanish paella restaurant on a Friday night, where locals, mainly men, gathered to enjoy Spain's signature dish. We also enjoyed another typical Spanish dish of tapas one lunchtime in the colorful La Boqueria Market located just a few minutes from our hotel.
Ambitions and secrets were shared, likes and dislikes expressed, and many parts of the city explored.
We visited and admired Gaudi's work, firstly in the La Sagrada Familia with the enormous and impressive colored windows that represent different times of the day, and marveled at diagrams that displayed his brilliance. We took a bus ride up to Park Guell where his first house stands amongst other buildings and appreciated the beautifully blended shades that are a joy to look at. Bright but not garish Gaudi's colors are pleasing and soothing to the senses and we spent a short while sitting in the sunshine admiring the art surrounding us.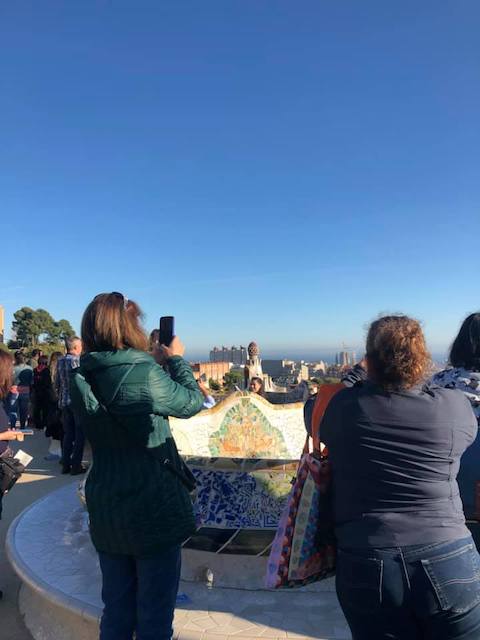 The hotel, although quite simple, was comfortable, clean and with a friendly and willing staff. It was well placed too with an abundance of eateries, tapas bars and coffee shops in very close proximity.
I opted out of one activity and took myself off instead on a hop-on, hop-off tour bus which really gave me a good overview of Barcelona, around the harbor area, the beach and promenade and down the beautiful avenues of up-market stores.
May we all continue to write, explore and enjoy life.
Our days were busy, stimulating and thought provoking and I was a little surprised at how easily I had shut out my 'real' life and not given much thought to anything I had left behind. Jackie pointed out that of course that was the whole point of a retreat – immersing yourself in different activities removed from your usual routine and truly being in the moment.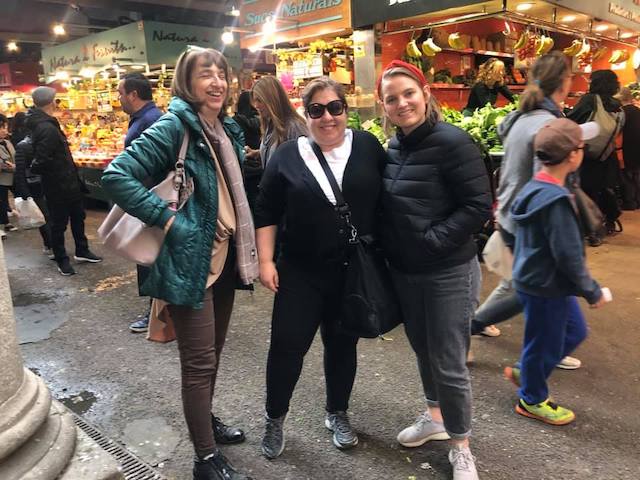 From my few days I can see that Barcelona has a lot to offer tourists with a mix of history, culture and beach-life and I would certainly visit again.
Jackie and my amazing fellow attendees – thank you so much for a wonderful few days – may we all continue to write, explore and enjoy life.
Until we meet again.