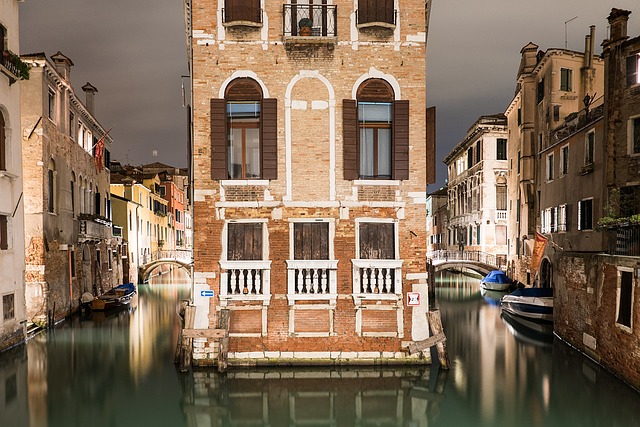 As it's considered to be one of the most beautiful cities in the world, I'm ashamed to admit that my first visit to Venice was just a day trip. My family and I were visiting the Veneto region and we decided to daytrip to Venice. Our plan was to get there by train early, before the crowds flock in, and head back to our home base of Padua in the evening.
It certainly wouldn't be much time, just a tasting rather than a full serving of this beautiful city, and far less than it deserved. But we were short on time, so I felt lucky to even get this short time there. Here are a few must-see and do activities if you find yourself with 12 hours in Venice.
12 Hours in Venice
Ride a gondola
It's as touristy as it gets, plus it's expensive and does not last nearly as long as one would like, but a gondola ride while you're in Venice is an incomparable must-do. There are about 400 gondolas nowadays, which is a fraction of the thousands that were around hundreds of years ago, when they were used as the primary mode of transportation. Nowadays, tourists hire gondolas for a once-in-a-lifetime experience rather than a way of getting to a destination.
There are strict regulations regarding gondolas and gondoliers. Gondolas must be black on the outside but can get spiffed up on the inside. Gondoliers must wear black pants and striped shirts and go through extensive training to make sure they provide the most enjoyable experience. Many gondoliers come from a long line of gondoliers, as it is a profession that is passed down from father to son. If you're wondering where the women gondoliers are, you might have a hard time finding her. Right now, there is only one.
Prices are usually set by the city of Venice, but do increase in the evenings. A gondola holds up to six people and you pay for the boat rather than per person, so consider sharing one to reduce the steep price.
The Bridge of Sighs
Romantics might assume that the bridge is named as it is because its beauty takes your breath away. Folklore says that the name actually reflects the heavy sighs of prisoners taken over the bridge on the way to jail. Whatever the reason for its name, this small bridge is a must-see attraction. Ask your gondolier to take you to the best views.
Piazza San Marco
Considered by some as one of the world's most beautiful squares, and known simply as the "piazza" to the locals, it is in this district that you'll find some of the city's most treasured highlights such as St. Mark's Basilica, the Doge's Palace and the Clock Tower. One could easily spend an entire day and then some simply walking about the piazza, though it is best enjoyed in the early morning hours. Grab yourself an espresso at one of the many cafes and take in all the beauty around you.
Caffé Florian
Speaking of cafes: a stop at Caffé Florian is a must for any foodie. It's the oldest cafe in Europe, operational since 1720. Conveniently located in St. Mark's Square, it's as much a staple of Venice as gondola rides and Venetian pigeons. Casanova used to be a frequent customer of Caffé Florian. Parts of it now are also a museum and concert hall.
Take a cooking class
Italian cuisine is very regional, so what you'll find in Florence, for example, will be very different to what's eaten in Venice. If you're short on time, taking a cooking class may not seem like a priority. But learning about the cuisine will give you as much of an understanding about the city as a trip to a museum or gallery.
12 Hours in Venice
Related Reading
Have you traveled to Venice, Italy? What were your impressions? Email us at [email protected]pinkpangea.com for information about sharing your experience and advice with the Pink Pangea community. We can't wait to hear from you.
12 Hours in Venice photo credit: Unsplash.