Where to Find Cheap Food in Melbourne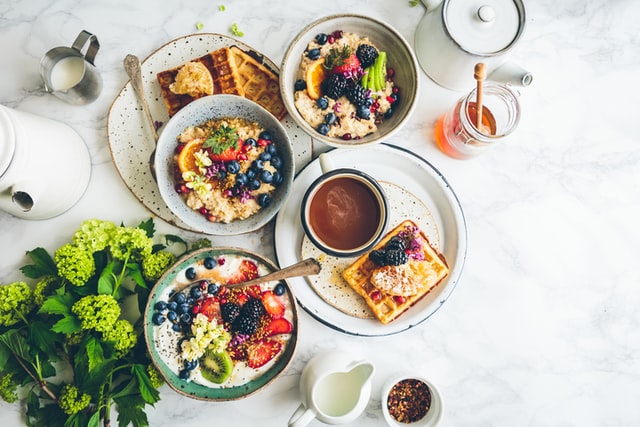 Melbourne may be renowned for its café culture and innovative food fusions, but as a budget traveler this world often feels beyond my reach. When I first settled in Melbourne, I almost cried when I saw a sign at a restaurant that said "Lunch Specials – $20." It's lunch and it's a special and it's still $20?! For someone who enjoys the social aspect of eating out and trying new foods, I made it my mission to find as many cheap meals in the CBD as possible. If you're a traveler in Melbourne and want to experience cuisines representative of the diversity of the city (more than 25% of Victorian residents were born overseas, and come from more than 200 countries), don't despair. Just keep walking past those signs for $20 lunch specials until you see the light at the end of the tunnel.
(Disclaimer: I'm by no means judging the authenticity of the various cuisines or the quality of their food. These suggestions are based on price alone.)
By Korea
With several locations in the CBD, this Korean homestyle restaurant has $10 light meals (and most vegetarian dishes are under $10) that are anything but light. I got the spring onion and mustard fried chicken with rice and salad and had a hard time finishing it. And I'm a big eater. The atmosphere is perfect for meeting friends or even sitting and writing in your journal.
Vons
Situated among other popular restaurants on Hardware Lane, this restaurant serving modern Australian cuisine gives the appearance of fine dining, but its $10 lunch specials are budget traveler friendly. After eating a giant plate of gnocchi I was so full I had to have a few hours cooling off before I could consume anything else.
This vegetarian and vegan-friendly, wheat-free, gluten-free, all-you-can-eat restaurant serving South Asian curries is run by Hare Krishna devotees. Located on Swanston Street, its central location is perfect for both a quick meal or a longer meet-up with friends. If you go solo, the shared tables are a perfect opportunity to meet new people – I ended up having great conversations and getting advice from locals. Their menu changes daily, and at just $7.95 for a regular meal or $5.95 with a student card, you might even be tempted to go twice in one day. The center also hosts community events and yoga.
Closely rivaling Crossways on price, Om Vegetarian has an all-you-can-eat special for $6.50. Throw in a samosa and a mango lassi with your meal for $10. My first few days in Melbourne I thought I was terrible with directions, but it turns out I wasn't going in circles: Om has four locations in the CBD. You won't even have to Google its location as you'll see its employees holding giant arrow-shaped signs signaling where to go. It doesn't have the therapeutic music or community atmosphere of Crossways, but it's good value.
Empress of China
Another Melbourne obsession is dumplings. In the city's Chinatown district there are many options, but this restaurant always has a long line out the door. I've ordered 30 fried pork dumplings for $5, and once had an over-the-top meal with friends that included a variety of dumplings and two desserts for $11.
Pho Flinders
Everyone loves this Vietnamese staple, and what a better way to get your craving satisfied than by a bowl starting at $9.50? Great for a quick solo meal. You can't go wrong with a place whose slogan is "simply delicious and healthy."
The Soup Place
Nestled in between some of Melbourne's most celebrated cafes in Centre Place, The Soup Place has a variety of soups with flavors from all over the world, as well as cheap baguettes and fresh pressed juices. Customers also have the option to "pay it forward" with every meal and donate to help the homeless. As they close at 5pm, go here for lunch. Although they have some seating inside, it's limited, so takeaway is a good option.
Thailander
Thailander believes in making authentic Thai food at a reasonable price. Many dishes, including soups and curries, start at $10.90. Their portion sizes are big so you might have some left over. Around lunch time you'll get your dish for around $7.50.
Tokui Sushi
You can't miss this $2 sushi roll eatery at the corner of Swanston and Lonsdale Streets as there's always a crowd. Eat as many rolls as your budget allows for, but hurry as this place closes early.
Other budget traveler tips for cheap eats:
Browse the Queen Victoria Market's ready-made food stalls just before closing to get huge discounts. Do the same at the cafes on Degraves Street and Centre Place around 4:30pm. You'll get lots of food for a fraction of full price.