Living in Panama City: A Conversation with Nicole Haughton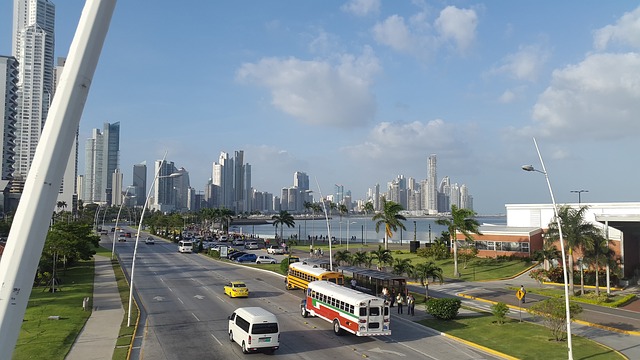 Interested in living in Panama City? Here, Nicole Haughton shares the highlights and challenges, as well as her tips for an amazing experience abroad.
Tell us about yourself! What do you do when you're not traveling the world? Where are you from? Where do you currently live?
I knew from the age of 17 that I wanted to be an international nomad–someone who lived in different countries, spoke different languages and studied interesting cultures. So, at 17 I went on an exchange programme to Brussels and lived there for a year and learned French.
Since then, I have lived in the Caribbean, UK, Europe and now Central America. My husband and I came to Panama City for business reasons, and we absolutely love it here. I am a new mum so I am usually spending time with my baby when I am not travelling. I am originally from Jamaica.
What made you decide to move abroad? How long did you live there for? Tell us about how you spent your time in your new destination — whether you worked, studied, traveled, or did something else.
I usually move abroad for work, school or simply to learn the language. I am in Panama with my family due to business purposes. We arrived in May 2015, and we have settled in well. There is a large expat community here. However, learning Spanish and integrating with the local culture is an important part of my experience so I am quickly making friends, networking and going out as much as I can.
What were some of the biggest challenges you experienced while living abroad? What were some of the greatest highlights?
The biggest challenge is always opening a bank account. This is never easy. It usually takes time and a lot of paperwork from your home country. The greatest highlights for me include learning the language and the wonderful friendships that I'm making along the way.
What do you wish you knew before you moved?
Just how difficult it is to operate in Panama without a Cedula, which is their local social security number. Because I still do not have one, I am constantly being asked for my ID and need to have my passport with me at all times. They do random spot checks all over the country.
Any favorite restaurants/events/sites that you'd like to recommend? Tell us what made them great!
I love the Cinta Costera, which is a 5-mile boardwalk in the centre of the city. It is on the water (Pacific Ocean) and it is a nice addition to the city. It allows you to have a relaxing stroll and take in all of the sites of Panama City's skyline at any time of day.
Are there any tips you'd give someone else considering a similar move?
My tip would be to come with an open mind. Panama is a lovely country and there is a lot happening here so there is something for everyone.
Is there anything that women specifically should know before they move to your destination?
Panamanian women are very looks-conscious so they pay a lot of attention to their appearance and the way they present themselves.
Living in Panama City: A Conversation with Nicole Haughton photo credit: pixabay.com
Related Reading
Living in Panama: A Conversation with Mariana Lima
Country Living vs. City Living in Panama
Living in David, Panama: A Conversation with Tammy Wenhame
Have you travel to Panama City? Email us at [email protected] to share your experience and advice with the Pink Pangea community. We can't wait to hear from you.