Living in Playa del Carmen: The Real Deal with Lisa Wright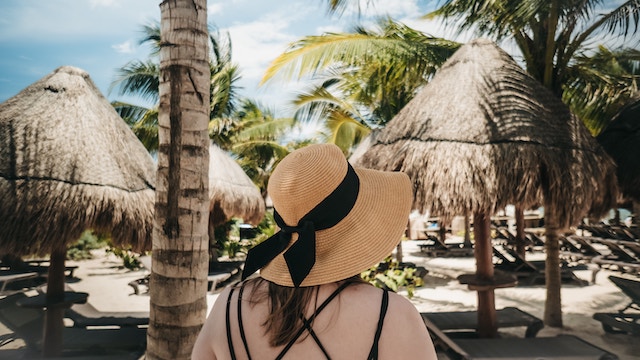 Interested in living in Playa del Carmen? Here, Lisa Wright shares the highlights and challenges, as well as her tips for an amazing experience abroad.
Tell us about yourself! What do you do when you're not traveling the world? Where are you from? Where do you currently live?
Originally from Montreal, I am now living in Playa del Carmen. I have successfully escaped winter for over 12 years. I am running an online travel agency and raising a 9 year old boy. When I am not helping people plan their perfect getaways, running to soccer practice, or trying to hide veggies in my son's food in oh-so-creative ways, I love helping a local association that rescues street dogs, practicing yoga, spending time playing games with my boy, taking walks and drinking the odd glass of wine with friends.
What made you decide to move abroad? How long did you live there for? Tell us about how you spent your time in your new destination — whether you worked, studied, traveled, or did something else.
I was working for an airline supervising a call center, so within the travel industry but not really travelling, per se. I decided to apply as a destination representative, which is when the company sends you out to receive clients that have booked all inclusive packages to different destinations, and you provide assistance. I initially went to Cuba for close to two years and was then transferred to Mexico.
I first lived in Puerto Vallarta on the west coast for two years and have now been on the east coast in Playa del Carmen for roughly eight years. After the first two years, the company went bust, but I decided to stay and try to make it work. Two years ago, with a couple of partners, we bought PlayaDelCarmen.com and I am running it. Dream job, dream location! Now, I'm running holaweddings.com and absolutely love it.
Each destination had its charm and its highlights but there have been a lot of exploration and weekend adventures: the culture, the sea and all it has to offer, and the natural wonders in each unique area. Let's just say, you feel almost guilty having a TV day when there are so many amazing things around!
What were some of the biggest challenges you experienced while living abroad? What were some of the greatest highlights?
Living abroad can be exhilarating but can also be lonely. There is so much to discover and new things to learn, but it can take you away from the every day comforts you are used to. Being away from family and friends can be hard, especially now that my son is also affected and missing his extended family. One of the highlights is the family and friends we choose here. We have surrogate aunties and cousins.
Culturally, it can also be a shock. Some of the cliches are true (Mexican time, for example) but that being said, it also forces you to re-evaluate your own habits and values and decide what works best for you.
What do you wish you knew before you moved?
Spanish! I arrived to Cuba with the most basic Spanish and it made it an even harder transition.
Any favorite restaurants/events/sites that you'd like to recommend? Tell us what made them great!
I love visiting the cenotes in the area. The experience of swimming in these sinkholes is just amazing. Snorkeling with sea turtles in Akumal is on the top of the list. The beaches in Tulum are breathtaking, and the perfect way to spend a lazy day off. The Mayan ruins in the area are worth the time to visit. Coba is my favorite, rent a bike and explore the jungle paths on your way to climbing the pyramid.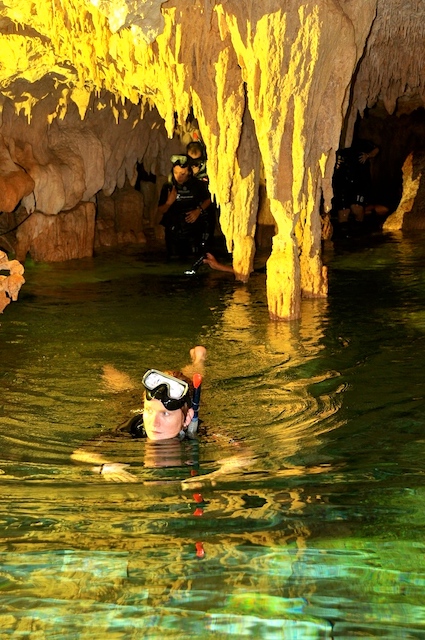 Are there any tips you'd give someone else considering a similar move?
1. Learn the language. In this area, Spanish is not a necessity, but it is a courtesy to the learn at least a little of the local language.
2. Breathe. Chances are things won't go the way you expect them to. It's 12 years later and I'm still working on this one!
3. Do your research. There are a lot of Facebook groups and resources online to help you make contacts and get information before you even arrive.
Is there anything that women specifically should know before they move to your destination?
Despite the modern age we live in, the culture can still be quite chauvinistic. If you are with a man, it is not uncommon for other men to speak to him and not to you. Take it with a grain of salt.
The men are also chivalrous. It is ingrained in them and they will offer help to the point that the average North American girl will feel uncomfortable. Get used to it and try to enjoy it.
Living in Playa del Carmen: The Real Deal with Lisa Wright photo credit: Unsplash.