Living Abroad: 4 Ways to Cook and Eat Exactly What You Want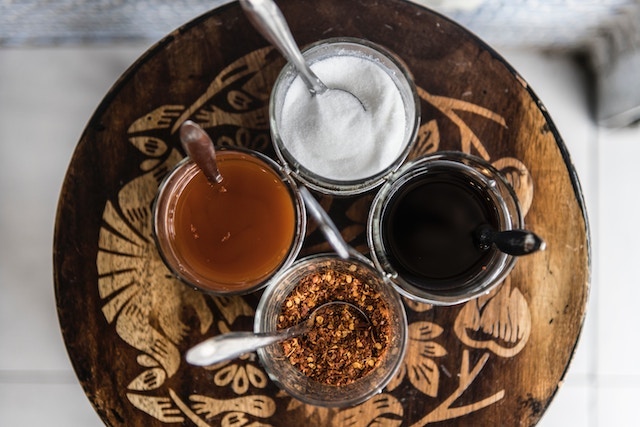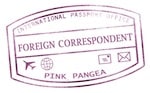 I think everyone can agree that food is one of the best things to experience while traveling, and when you're living abroad you have endless amounts of time to tickle your taste buds with all of the dishes your new home has to offer. You're able to get these new, exciting, and delicious dishes so easily for a fraction of the price you probably would have paid at home. It's food heaven!
But, maybe after the foodie honeymoon phase has passed, perhaps you miss spending time in the kitchen and actually knowing what's in your food. You may have found yourself saying things to yourself like, "Excuse me, how much sugar was in that fried rice?" or, "Ok, that's a lot of MSG and fish sauce going into that small serving." Or maybe even, "Ugh, why am I so bloated today?" I definitely have.
Obviously, those thoughts haven't banned me from eating one of the most delicious cuisines in the world – Thai food – but I have made myself more conscious about what and how I eat while I'm here in Bangkok. By adjusting my cooking and slightly moderating my local consumption, I've figured out how I can satisfy my comfort food cravings and spend time in my own kitchen while still enjoying the local fare. Here are some tips that have helped:
Living Abroad: 4 Ways to Cook and Eat Exactly What You Want
1. Buy your fruits and veggies locally
I do my best to buy my fruits and vegetables from the market. A week's worth of vegetables from the guy down the road will only set me back about three or four dollars. Buy locally as much as you can. It's usually cheaper, fresher and it's good for the local economy. Plus, you can practice your new language skills.
2. Learn how to cook the local cuisine
I took a Thai cooking class within my first six months of living here and it was an incredible experience. I can easily whip up some green curry or fried rice in no time. While my Thai dishes will definitely not be as good as the 60-year-old lady's at the market, I find them tasty, know exactly what ingredients I put in it, and can adjust them to my taste buds and cravings. Plus, whenever I decide to leave Thailand, I'll know how to cook it when I have spicy Thai cravings.
3. Splurge when needed
If you are absolutely craving some melted cheddar, just splurge. It feels good to eat exactly what you want sometimes, even if it means you have to pay a bit more for it. Most big cities will have an international super market that will have imported cheeses and snacks. If you're buying your eggs and produce at a local market, you'll probably have a bit of wiggle room in your budget to buy something expensive every once and a while.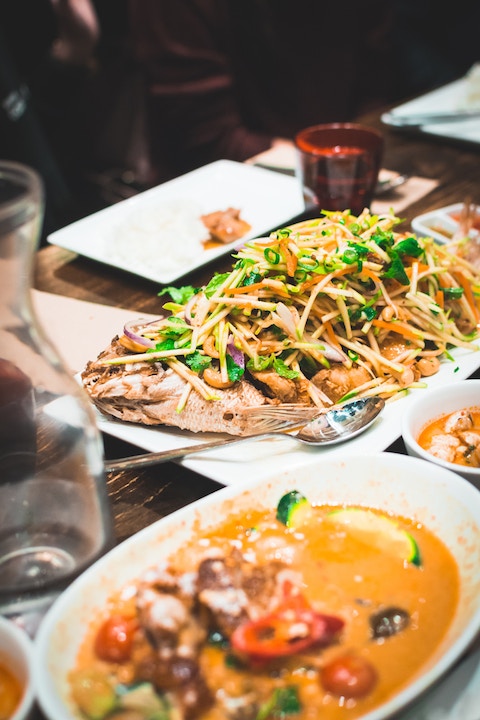 Living Abroad: 4 Ways to Cook and Eat Exactly What You Want
4. Experiment with some fusion dishes
Let's say you are absolutely craving a burger, but you don't want to go to McDonald's and you'd really like to cook yourself. You could make, for example, a Thai-style burger. If you can't find good quality beef, use chicken or pork instead. Substitute the cheese for a spicy Thai sauce, like a curry or a spicy dipping sauce. You can do anything really. It's always fun to create new dishes and try new flavor combinations.
Food is absolutely one of the best parts of traveling, but if you're living abroad, your hometown cravings might come screaming at you when you think you can't possibly eat any more street food. So, you'll need to find a way to switch things up for the sake of your taste buds. Be flexible, localize your ingredients, splurge when necessary and you can have the best of both food worlds.