Beyond Pad Thai: 7 Best Thai Dishes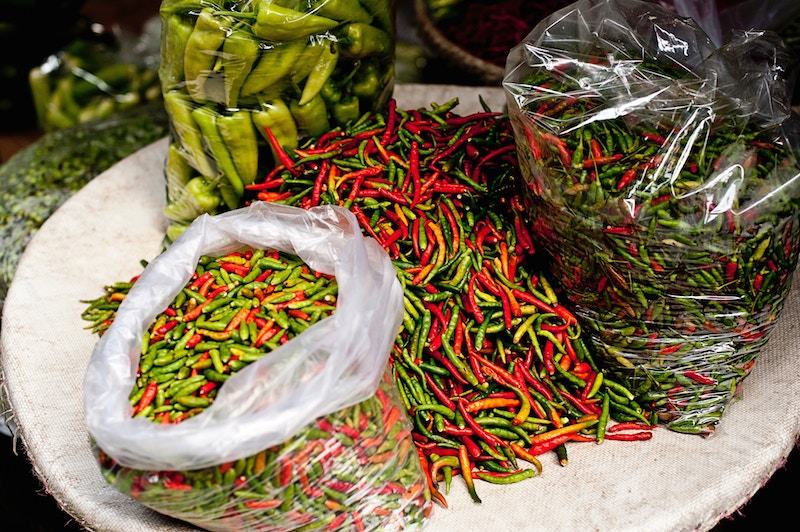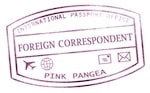 If you're coming to Thailand for the first time, of course you'll want to the try the popular dishes like pad Thai and maybe a spicy soup like tom yum goong. And you should. But once you get off that backpacker street and get away from the tourist magnets, you should venture off to find some other lesser-known and incredibly delicious dishes that are easily available throughout Bangkok.
Here are seven tasty suggestions that I've found while roaming around the city.
1. Jim Joom (Hot pot soup)
Jim joom is one of my favorites. Not only is it delicious, but it also makes for a really fun eating experience. Gather a group of friends–two would work if you're pretty hungry–and sit around the boiling 'hot pot' and add in a variety of soup fixings. Most places will give you an option of a seafood mixture (talay) or pork (moo), which will come with an uncooked egg. Next, you'll be given some vegetables and glass noodles.
Add in a little at a time, as the hot pot isn't big enough for everything at once, and boil your desired amount of noodles with the strainer-style ladle for about 10 seconds Then spoon in some of the delicious soup, and you're good to go. 150-200 baht.
2. Som Tam (Papaya salad)
While you're having jim joom, you might as well order some som tam. This salad is spicy, sour, salty, and sweet all at the same time. Traditional som tom is typically made with shredded green papaya, chopped tomatoes and long beans, tangy fish sauce, lime juice, palm sugar, dried shrimp, garlic, and few chilies for good measure. While that is the most popular way to order this dish, there is a plethora of options to customize from, ranging from salty eggs to sweet guava.
Order a side of sticky rice (khao neeow) to soak up the juices so as not to waste any of the deliciousness. You can find this spicy sour salad at almost every Isaan-style (Northeast Thailand) restaurant or street stall, which are very popular in Bangkok and throughout the country. If you spot a mortar and pestle, you're probably in the right place. 40-60 baht.
3. Lahb (Minced meat salad)
Another salad or side dish to order at your jim joom outing at an Isan restaurant is larb. My favorite ways to order lahb are with chicken (gai) or with mushrooms (hed), but you can pretty much order this to be made with any meat. It's spicy and sour with a hint of mint. Order with a side of sticky rice to soak up those juices too, or my preferred soaking side of fresh rice noodles (kanom jeen). Many Thai pubs will also sell this dish fried, which is a surprisingly tasty coupling with a cold Chang beer. 40- 60 baht.
4. Gai Tord (Fried chicken)
You might not think to try fried chicken while in Thailand. And why would you? Pop through any drive-through chicken joint and you're fine to indulge. But the fried chicken in Thailand is different. It's fresh and you can taste the difference. Sometimes it's got a spicy kick and sometimes there are sesame seeds in the batter that add extra crunch. Vendors have their own spices and herbs and it's always been a delicious, yet guilty pleasure of mine. Vendors will fry the chicken right on the side of the street from early morning until dinnertime. And even though the chicken may have been sitting out for many hours, the blazing sun keeps it warm and crisp. Many Thais eat fried chicken with sticky rice for breakfast. 20-30 baht.
5. Jok (Rice porridge)
If you're not full from the fried chicken for breakfast, another local choice for the morning is a big bowl of jok (pronounced 'joke'), which is a silky and soft rice porridge that is topped with ginger, garlic, cilantro, and soy sauce. If you'd like, add in some pork meatballs and a soft-boiled egg (jok moo sub). This is Thai comfort food. 25 baht.
6. Lahd Na (Noodles in gravy)
This dish is made with wide noodles or crispy egg noodles that have been stir-fried, after which a thick soy gravy is poured on top. There are many varieties, but the most common way to serve lahd na is with chicken or pork and some greens like kale or broccoli. This dish isn't typically spicy, but if you prefer to have it spicy there is almost always a condiment tray on the table, usually with sugar, fish sauce, hot pepper flakes, and sliced chilies in vinegar. 30-40 baht.
7. Cha Nom (Milk tea)
While tea is not an 'eat', it's definitely a must try if you've never had it before. Strong black tea is mixed with a sweet milky concoction of sugar and condensed milk. Milk tea is my go-to morning and afternoon drink when I'm feeling a bit tired and cranky from the hot weather. It might just be a sugar rush, but it always seems to make me feel better. 15-40 baht.
Some other helpful tips while dining in Thailand:
1. Rice and noodle dishes are eaten with a fork and a spoon. Knives are virtually non-existent. Use the fork to put food onto your spoon and then eat with the spoon. Noodle soups are eaten with chopsticks and a soup spoon.
2. Most Thai food is spicy–usually very spicy. So if you don't like your dishes spicy, simply say "mai ow ped," which literally means, "I do not want spicy." But don't worry; it's polite to say.
3. While it's never been a problem for me, thankfully, the water in Thailand is not safe to drink. If you drink the water from the street stall, which is clean filtered water, make sure the ice you're given has a hole in the middle, is crushed, or looks like it came out of bag.
Sanook! (Have fun!)