Wang Chan: My Small Town Home in Thailand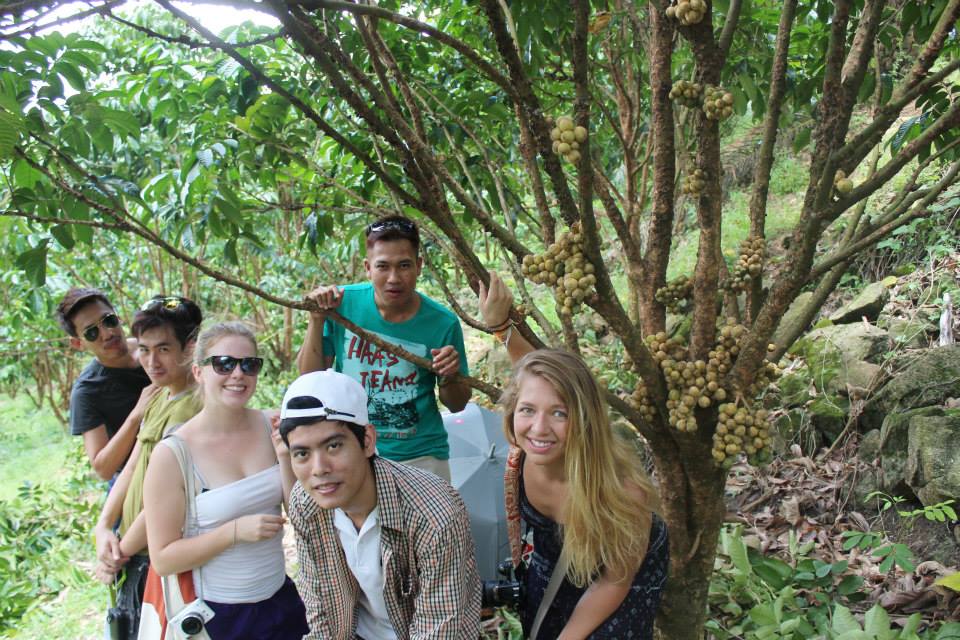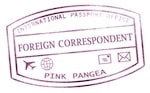 We are everywhere. From Bangkok and surrounding industrial cities to remote villages near the Laos and Myanmar borders, our teaching assignments span Thailand. My home here is a tiny town called Wang Chan. When I arrived nearly three months ago and realized just how small it really was, I was surprised the town even figured on maps published by National Geographic and Lonely Planet. I think there are two reasons for this: first, that it's located directly off the main highway cutting west east across Rayong province, and second, that the majority of Rayong is just that rural. In Wang Chan, we are surrounded by rolling fruit farms, rubber tree plantations, and cloud-spun mountains, all bursting with bold rainy season-green. It is a beautiful place to live. In some ways, it even reminds me of Saxapahaw, the tiny village where I spent my last year in North Carolina. The village is, like Wang Chan, located in a primarily agricultural setting, bordered by gorgeous farmland and quiet streets of country homes. The biggest difference is this: while Saxapahaw is even tinier in both size and population than little Wang Chan, it's far more central. Saxapahaw is in the middle of somewhere. Wang Chan has Bangkok three to four hours east, depending, industrial Chonburi about two hours east, and Rayong city nearly an hour south. Everything else is small towns and farms. When you're carless and totally dependent on public transportation, this feels more isolated than it sounds.
I live here with one other English teacher, Krysten. Most weekends, we leave Wang Chan. It isn't because we don't like it here, or even that there isn't enough to do; in fact, I really treasure my weekends in Wang Chan. The thing is, Thailand just has SO MUCH to see. It's staggering. In this country roughly the size of California, I would need years to reach all of the places I hope to visit here. Still, every month or so, we stay, not so much for particular plans as for reasons of necessity. We travel paycheck to paycheck, so during that last weekend each month before we're handed a fresh stack of baht, our empty wallets beg for a weekend at home. There's also the matter of rest: in a normal week, we don't, ever. We work hard during the week; we play hard on the weekends. There is never time for rest.
When we stayed in Wang Chan a few weekends ago, my only real plan was to sleep. It had been a long and thoroughly exciting week at school, full of celebrations including 6K races and mermaid-giantess beauty pageants. By the time Friday afternoon arrived, I was more than ready for some relaxation. After finishing up some prep for the next week teaching, I kicked off my weekend at one of my favorite places in town: the coffee shop. Certain day-to-day things like espresso and truly efficient wi-fi become luxuries when you're living abroad. I could have spent all evening drinking coffee at the little orange corner store, but since the shop closes at the disappointedly early hour of six, it was time to head to the market.
Our local markets are, hands down, some of my favorite things about living in Wang Chan. There are two: one right across from our school Tuesdays, Thursdays, and Sundays, and another that sprawls behind 7-11 on the opposite side of town every other day of the week. The Friday market, more than any other, is a maze. That particular Friday, I was walking through the crowded aisles of the market just after sunrise, picking up bags of green curry and caramel fried bananas when something crazy happened. AN ELEPHANT SNUCK UP ON ME. I was bending over a stall, examining some curries, and when I looked up, there it was: an elephant as tall as me, its trunk just six inches from my face. I jumped and made some strange noise, which made everyone laugh, of course, but I ask you: who ever knew an animal so big could be so sneaky? It was one of those only-in-Thailand moments, and I know this is something I will miss when I'm back in the States someday: the potential to be surprised by an elephant. I dread the day when grocery shopping reverts to ordinary.
Though I had every intention to sleep in as long as physically possible the next morning, I awoke to an invitation from our friend Byrd, who asked us to join him and some out-of-town friends touring his uncle's fruit farm that morning. Of course, we were in. The fruit farm was just under thirty minutes away, situated among verdant mist-covered mountains. I think I gasped when the car pulled up to the first overlook, because it was far more stunning than I'd ever expected. Byrd had never told us his uncle's farm was so vast and hilly. Every shade of green imaginable exploded from the fields around me, fields full of Thailand's best fruits: groves of green-tentacled rambutan, juicy grape-like langsat, sweet mangosteen (my favorite) and stinky, spiky durian.
Along with Byrd, his girlfriend Shae, and three of his college friends from Chonburi, Krysten and I spent the morning hiking around the hilly orchards, eating our fill of everything we wanted straight from the branches of the trees. We reached a gorgeous sheltered overlook just as rain came crashing down all around us. Sitting at long tables staring out at the foggy mountains, we passed another hour stuffing ourselves with pineapple, dragon fruit, and more of what we'd already plucked from the fields. The day wasn't half over, and at the risk of sounding cliché, it had already been magical.
Eventually, the rain offered an interlude and we took the opportunity to return to Wang Chan. It was pouring even harder by the time we pulled into a restaurant back in town. I was full of fruit, but since Byrd had called ahead and ordered just about everything the place served, I couldn't resist eating. We ate every kind of som tam imaginable, spicy green papaya salad with peanuts and corn and different varieties of crab.
There were so many plates of food that we balanced them on top of each other, on our laps and on the benches where we sat. I hardly had room in my stomach to touch my sticky rice, which was also delicious. Our big feast gave way to a quiet evening, badminton at the park and reading and sleep — exactly the kind of relaxing night I needed.
Quiet coffee shop evenings, surprise elephants at the market, exploring fruit farms with neighbors, badminton at the local park — these are all reasons I love Wang Chan, experiences that make me appreciate living here more and more with every evening walk around town and day spent at home. These are things I would miss as a tourist.
I love my weekend travel. I love seeing friends and engaging in sustained conversation in English; I love seeing new places, exploring temples and islands and waterfalls and markets in my free time. Still, despite the attraction of adventure in new places, sometimes all the excitement you need is exactly where you are. Even for a restless traveler like me, sometimes home is exactly the right place to be.
Photo by Katie K.