My 5 Favorite Destinations for Women Traveling Alone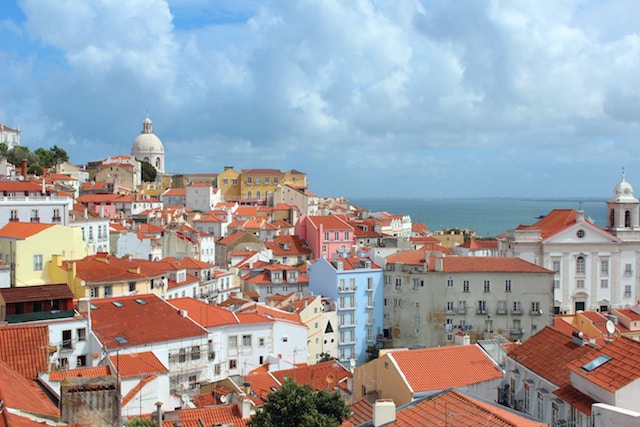 My foray into solo travel started by accident and out of desperation. During my Junior year at the University of Maryland I did an exchange semester at RMIT University in Melbourne, Australia. My exams finished earlier than I had anticipated and I was blessed with a chunk of time to explore the country.
There was just one problem – none of my new friend's schedules matched mine well enough to be able to travel together. I was faced with a decision to travel alone or not travel at all. Although I was intimidated at the prospect of traveling alone, my desire to explore Australia outweighed my fears and I decided to take a leap and go it alone.
I was faced with a decision to travel alone or not travel at all.
My first solo travel experience was a bit rocky as I learned how to navigate myself to new places, make fast friends with fellow backpackers and be by myself for large periods of time.
Since my first solo travel experience I've explored more than 20 countries alone. Of course I still prefer to travel with family or good friends, but when that isn't possible I am no longer afraid to visit the places on my bucket list alone.
Throughout my travels I've found some places are better than others for solo travel. (Note: avoid isolated beaches and head to museums instead). Here's my list of five great destinations for female solo travelers.
My 5 Favorite Destinations for Women Traveling Alone
1. Paris
True, Paris is known as the city of romance, but you don't need a lover to have an amazing time in the city of lights. From the Louvre to Versailles to the Musée de l'Orangerie, Paris is so jam-packed with historical sights and museums, that having a travel partner here could actually perhaps hinder your exploration.
Soak it all in and learn more about history and art in this fabulous city. This will keep your mind busy while traveling alone. Plus the beautiful walk along the Seine from Notre Dame Cathedral to the Eiffel Tower is the perfect place to dream about everything you want in a future partner.
2. Australia's East Coast
The East Coast of Australia has a well-beaten backpackers track that is full of world-class nature, amazing surf and some of the world's cutest creatures (koalas, anyone?). The Greyhound buses Northbound from Sydney are occupied almost exclusively by budget travelers, so you will feel safe and be surrounded by tons of potential new friends and travel buddies.
Australians are also some of the world's friendliest people, and I've never had an easier time at meeting locals than when down under.
3. Lisbon
Of all the cities I traveled alone to in Europe, Lisbon had the most friendly and down to earth backpacker's scene. Portugal's capital city has plenty of historic sights and free walking tours to keep you busy and learning during the day.
By night, head to Home Lisbon Hostel for Mamma's Dinner, a communal dining experience that brings together travelers from all over the world. You never know who you might meet or what you might learn here.
4. Panama City
Central America's most cosmopolitan city is full of culture and vibrant energy . Sights such as the Panama Canal, the Old City and the Biodiversity Museum are safe to visit alone during the day.
By night the city's many rooftop bars come alive and are a great place to meet fellow travelers. The nearby San Blas Islands also provide for an easy and beautiful island escape.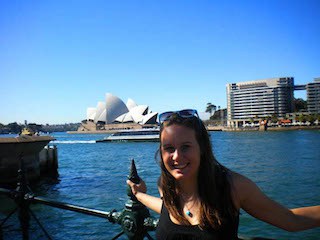 5. San Francisco
In the 1950's a group of writers known as the Beat Generation came together in San Francisco to further their art that rejected mainstream culture. What better place to go to as a solo traveler then than San Francisco, where you can learn more about this time period in literature and be further inspired to beat to your own drum. The city's Victorian charm also provides a beautiful backdrop to contemplate life.
And there you have it – my top five picks for travel destinations for female solo travel destinations. Fellow solo travelers, what are your favorite places to explore alone?
My 5 Favorite Destinations for Women Traveling Alone
Related Reading
Have you enjoyed traveling solo? How was your trip? Email us for information about sharing your experience and advice with the Pink Pangea community. We can't wait to hear from you!
My 5 Favorite Destinations for Women Traveling Alone photo credits by unplash.com and Lauren Salisbury.
My 5 Favorite Destinations for Women Traveling Alone photo credit by Lauren Salisbury.