Solo Travel Portugal: How a Trip to Lisbon Transformed My Travels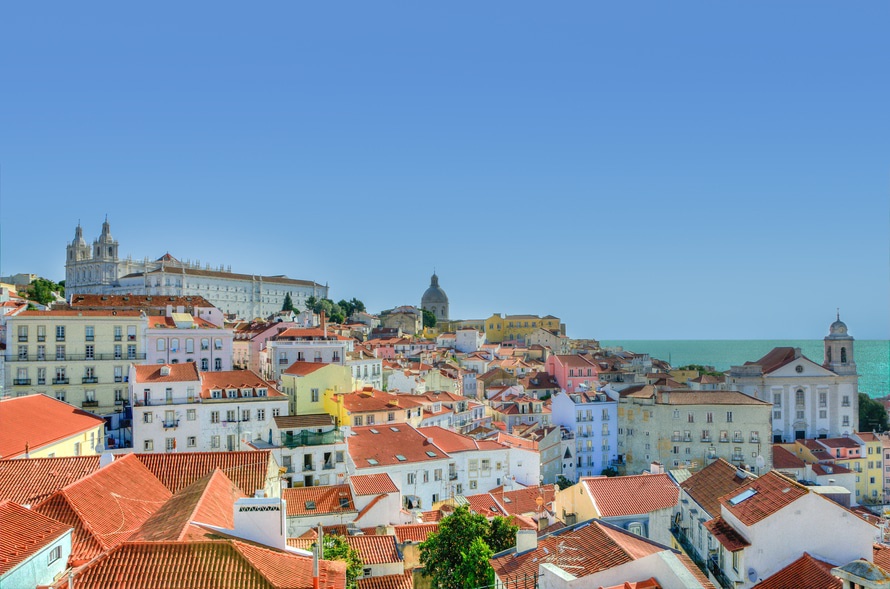 Lisbon is the only city I've ever been to where I've left more behind than I've taken with me. I remember arriving at Living Lounge Hostel after a transatlantic flight, an 11-hour layover in the Barcelona airport due to bad planning, and a less-than-linguistically-smooth taxi ride. I was killing a week before study abroad started, pushed back due to a university-wide strike. I remember sitting there and thinking "I have no idea what I'm doing." It was my first time out of the country on my own, my first proper solo travel, and one of the only times I vaguely remember thinking both "I've got this" and simultaneously "I need an adult."
But in this case I was the adult. Nineteen year old me was out there, entirely responsible and ready to go. I decided to make a departure from my childhood holidays, which were usually accompanied by what my mom would call a "thorough" but I would call "strict" itinerary. Adult me got up at 11 AM (not ideal on the jetlag front), ate bacalao for breakfast, wandered the city aimlessly, and went out drinking with a random collection of Europeans until the sun came up on the river.
It was only by diving in and participating in everything that I was able to start anew.
The only way I was able to do this was by fully embracing the hostel life. I'd never stayed in one before, and to be honest, I felt like a total fraud. I didn't feel cool enough, didn't feel mature enough, and certainly didn't feel worldly enough. In that moment though, I decided I would fake it to make it. I attended the hostel communal dinners, discussed politics with former Czech communists, proudly marched hungover in my flipflops to the shower, and went to fado nights. I expected that these things would make me embrace my fellow travellers; which they did, but what I didn't expect was how much they would make me embrace Lisbon.
I was nearly certain that we would have ended up in these giant mega-tourist establishments, which catered for foreigners with English menus, 6 PM seatings, and little coaches to pick you up and drop you off. This hostel though, as so many wonderful ones do, did not do that to us.
Solo Travel Portugal: How a Trip to Lisbon Transformed My Travels
I ended up in a smoky fado bar with our group being the only non-Portuguese speakers, and I had to have my drinks ordered for me since this was a non-English speaking establishment. I ended up spending €10 for a stunningly beautiful meal somewhere that only had a few choices on the menu. Best, and perhaps most importantly, I spoke to real Portuguese people, who although different from me in many ways, reminded me that we are all so similar. I doubt I would have ever found them on my own.
As someone who was new to travelling, and who had intended to take an open top tourist bus around (and hey, sometimes we all need a tourist bus), this hostel set the tone for all of the other traveling I've ever done. It was only by diving in and participating in everything that I was able to start anew. This one trip set the tone for all of the other travelling I've done during the rest of my adult life, and I am grateful for it.
Most importantly, I left behind my idea of what travel "should" be like.
Yes, the ginjinha was delicious, the mosaic tiles of the streets were beautiful, and Sintra felt nearly magical. But the real attraction of Lisbon was the way I could live and spend time there as a traveller–still feeling like me, but becoming part of the city itself.
From those four days and forevermore, Lisbon has had my heart. Staying in this hostel in Lisbon helped me leave behind so many things. I left behind my idea of foreignness. I left behind my idea of what a successful person looks like. I left behind my unnecessary suspicion of strangers. And most importantly, I left behind my idea of what travel "should" be like. If I had held onto any single one of those things I would never have gone on to embrace so many other experiences.
This was the trip where I learned how to be comfortable with trying something, even if it didn't work out. Now that I am 26, I am so glad for the freedom Lisbon afforded me at 19. I had no one to answer to but myself, and I've kept it that way since. So thanks, Lisbon, for hanging on to my "stuff." You can keep it. I'm so happy without it.