36 Hours in Lisbon, Sintra, and Cascais | Portugal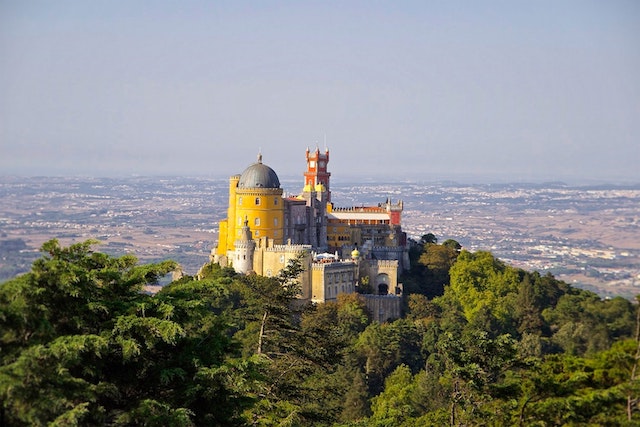 When I first decided to spend a semester abroad in Salamanca, Spain, I had little to no interest in traveling to Portugal. Sure, I'd heard it was a beautiful country, but there were many other places I wanted to go. Once I realized how close Salamanca is to Portugal (only about a 4-hour drive to the border), I knew I couldn't pass it up (and I'm glad I didn't). In fact, our group's first weekend trip was to Lisbon, Portugal.
Since it was our first trip on our own, we booked it through a travel agency, Viamar. Our Portugal travel experience cost 139 euros and included transportation, accommodation, and day trips to Sintra and Cascais, and of course, Lisbon.
36 Hours in Lisbon, Sintra, and Cascais | Portugal
Accommodation
The hotel included in the Viamar trip was on the outskirts of Lisbon, but I'd suggest staying in a hotel or hostel in the city center. Lisbon Destination Hostel is located in the Rossio train station, which makes transportation super easy. Rooms are about $25 per night. We did a bar crawl with their Sunset Destination Hostel (located in the Cais do Sodré train station), and the people we met who were staying there all loved it. Rooms here are about $20 per night.
If you aren't looking to stay in a hostel, Hotel Avenida Palace is a more upscale option in the city center. A single room here is about 120 euros per night, and a double is about 150.
Transportation
Lisbon has a great metro system, so you'll definitely want to take advantage of it to get around the city. Just keep in mind that the metro closes at 1:00am. The Viamar bus took our group to both Sintra and Cascais, but if you don't book your trip through a travel agency, trains run from the Rossio train station directly to Sintra and from the Cais do Sodré station directly to Cascais for very cheap.
Day 1: Adventuring Outside Lisbon
Morning
Since we only had one full day in Portugal, we used our first day to travel outside of the city. Our first destination was Sintra, and when we finally arrived (the bus driver got a bit lost on the way), it was beautiful. The city is situated on a hill, and there's tons of shopping, historic sights, and nature to be seen. Our group split up and while some of us walked around a short hiking trail, others climbed up to the Castle of the Moors, a medieval castle located in the hilltops of Sintra.
Afternoon
After exploring Sintra for a while, we headed to our next destination, Cascais. Cascais is a gorgeous fishing village located on the coast, and the beaches won't disappoint you. But first, I'd suggest heading into town for lunch.
Promoters from each restaurant will try to persuade you that their restaurant is the best, and we ultimately decided on Duke Pub, a relatively inexpensive place known for its seafood. The food was delicious, and the caipirinhas (a typical Portuguese drink made with limes and vodka) were incredible.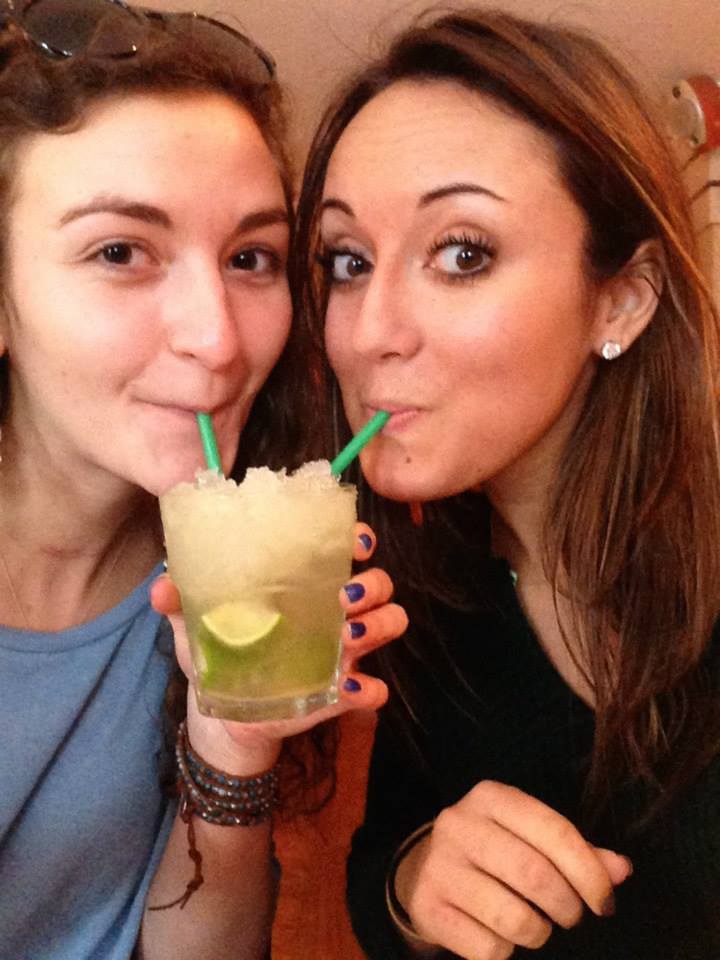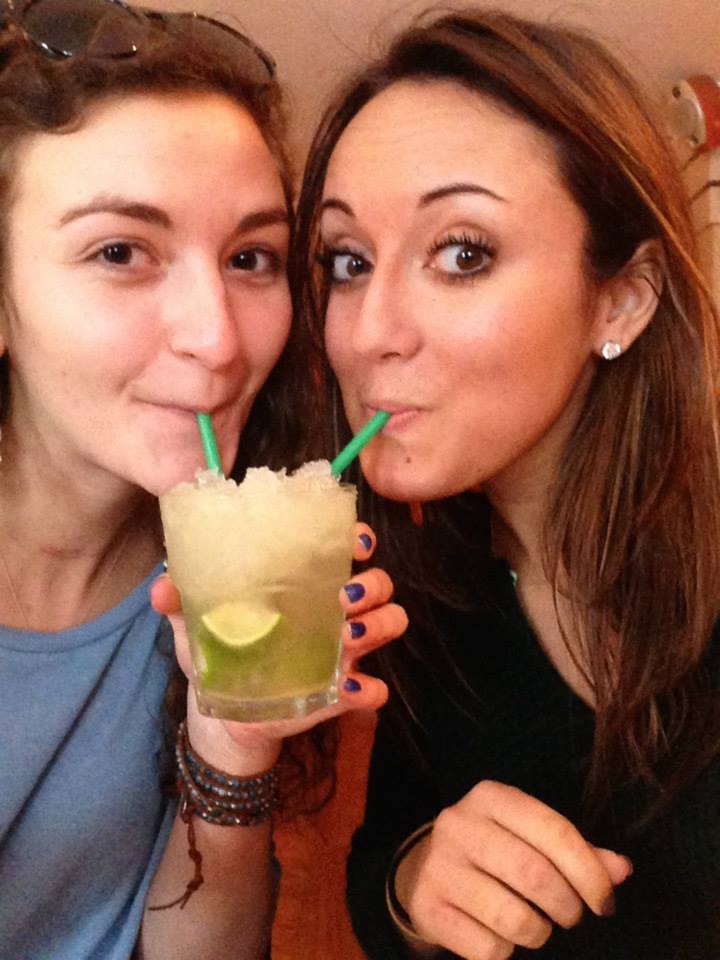 While some of us chowed down on paella and seafood shish kebabs, others cooked their fresh meat on stone hot plates. After we were full and merry, we spent the afternoon shopping in Cascais and relaxing on the beach.
Evening
If you're looking for a reasonably priced area to eat dinner, both the Alfama and Chiado districts are good places to go, and you may even hear some Fado, a popular music genre in Portugal.
Since we hadn't gotten the opportunity to explore Lisbon during our first day, we decided to experience the nightlife on a bar crawl. We booked the crawl through Sunset Destination Hostel, and had a great time. They brought us to a few different bars, each with a different vibe, and our last stop was a night club.
There are no open container laws in Lisbon, so people were drinking in the streets everywhere. Another thing to note: smoking is permitted inside bars, so your clothes will reek at the end of the night.
Day 2: Exploring the City
Our bus was heading back to Salamanca in the afternoon, but we went to a big flea market in the morning near Jerónimos Monastery (a gothic church). If you're into sweets (who isn't?), be sure to try a pastel de nata from the famous pastry shop Fábrica de Pastéis de Belém, or anywhere you can get your hands on one.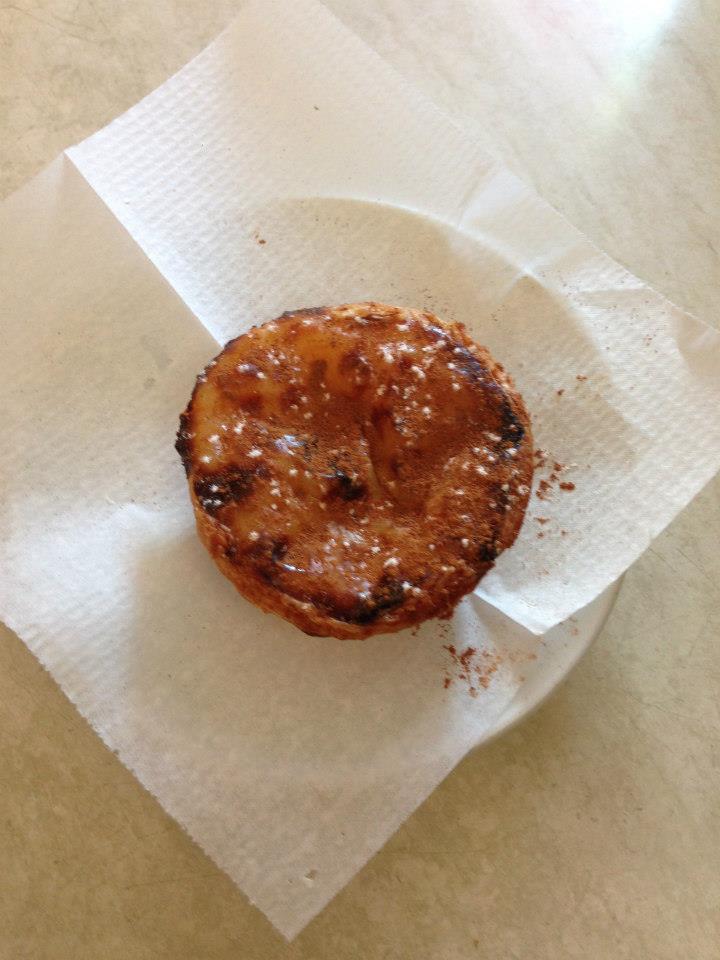 Another cool thing to do in Lisbon is see Belém Tower, a fortified tower that played a big role during the Age of Discovery. If you're looking for something a little out of the ordinary, Lisbon houses the National Tile Museum and many other museums that may spark your interest, too.