4 Unforgettable Day Trips from Lisbon, Portugal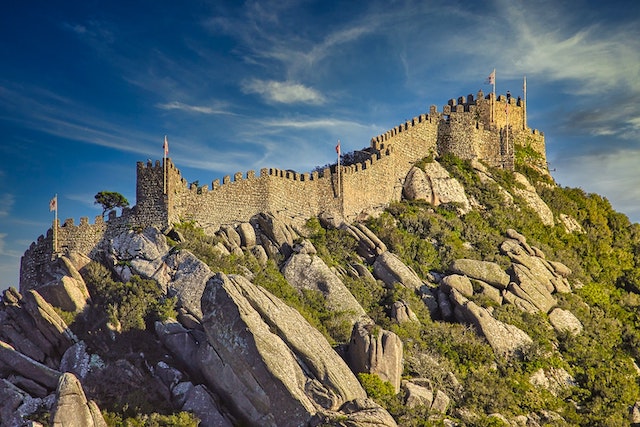 Portugal has everything to offer, whether you are into the city buzz, natural parks, historic places, white sandy beaches or just love trying delicious food and wine. I moved to Portugal almost a year ago, and want to share my tips on some fantastic day-long getaways from Lisbon.
4 Unforgettable Day Trips from Lisbon, Portugal
1. Sintra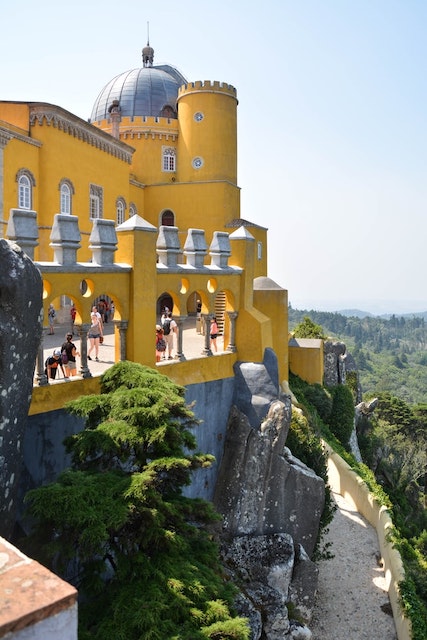 After 40 minutes on the local train from Lisbon, you will reach Sintra, a famous Portuguese World Heritage site. Sintra is one of the most popular places to visit and with good reason. However, there is no way to visit all of the sights in this beautiful place in one day. Thus you will have to pick a few places to see or stay the night.
The majority of visitors take the local bus up the steep hills to visit the Pena National Palace and/or the Castle of the Moors for the stunning views. The views are definitely worth it, even though the wind is quite frisky and powerful up there – so be sure to bring something warm.
One place that locals always recommend visiting is the Quinta de Regaleira estate. No need to wait for any buses, as this estate is reachable by foot – just follow the signs. You'll be mesmerized by the architecture and beauty of the palace, garden, viewpoints, caves, wells and surrounding nature.
Great Getaways from Lisbon Portugal
On your way to the estate, you will walk through the centre of Sintra. It is not big, but very green and you will soak in the fresh air, trees and flowers, while you look upon centuries of architecture of vastly different buildings and structures.
When you finally decide to take a break from the walking, you should definitely stop by Casa Piriquita. It offers one of the best Travesseiro da Sintra, a famous almond pastry from Sintra; Queijada da Sintra, for the cheesecake lovers; as well as plenty of other small bites perfect for lunch. Most of the restaurants in Sintra are a bit pricy, and thus I usually end the day with a nice dinner in Lisbon, which has plenty of great places to offer!
2. Belém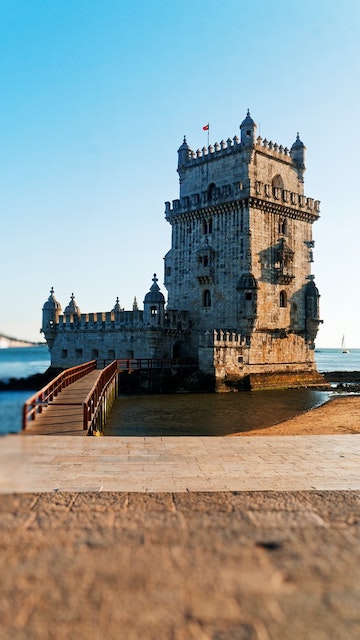 While you might not need an entire day to see everything in Belém, it is a very beautiful and lovely place to walk around and soak in the history. Belém is a town with ties to the Portuguese age of discovery, which is depicted around the Discoveries monument. Other main sights include World Heritage Sites, such as the 500-year-old Monastery and the Tower of Belem.
The town is located next to the Tagus River with several green areas to enjoy your freshly made Pastel de Nata, a pastry only made like this in Belém that has achieved worldwide fame. It is thus an absolute must to visit the 'Pastéis de Belém' shop and try it with the mandatory cinnamon on top. Your trip to Portugal is not complete without it, and it really is as good and creamy as everyone claims!
3. Cascais
If you decide to only spend a couple of hours in Belém, a good suggestion for the next stop is Cascais, which you easily can reach from there with the local train. Cascais has plenty to offer and one can easily just spend an entire day on one of the several beaches. Take one of the free bikes that the city offers to get around the city. New bike paths have been developed along the riverside, which can take you East or West to some beautiful sights, such as Boca Do Inferno.
Cascais is also a very nice city to walk around with many good restaurants and shopping opportunities. A famous Portuguese ice cream place, which has gained huge popularity, can also be found in Cascais. Santinis has been around for more than 60 years and makes some of the best ice cream, which is also the reason why one usually always will experience long queues.
4. Cabo Da Roca
Boca do Inferno is an amazing place to end the day with a great opportunity to view a beautiful sunset. Yet, if one is up for it, the best and most beautiful place to experience a sunset is Cabo Da Roca. If you do not have a car, a local bus will take you directly there in less than 30 minutes.
Cabo da Roca is the most-western point of continental Europe, and in my opinion, offers one of the most beautiful views of the Atlantic. If one has the time, go there before the sun sets to explore the area a bit. Afterwards, you can find your favourite spot and enjoy seeing an amazing sunset over the endless Atlantic Ocean.
Photo credits for 4 Unforgettable Day Trips from Lisbon, Portugal by Unsplash.com.