Travel to Portugal, a Perfect Alternative to Italy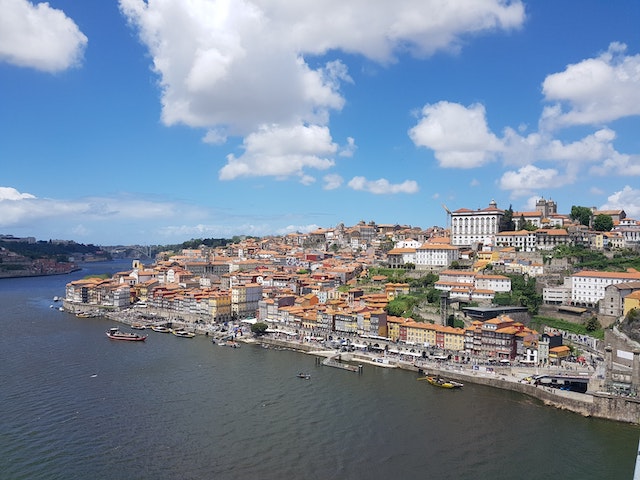 Where is the travel destination you think of first when you want fascinating history, amazing wine, good food, and charm galore? For many, the place that pops to mind is Italy. Who doesn't want to go to Italy? It definitely checks off all the boxes, and then some. Over the years, however, Italy has been saturated with tourists. Try visiting Venice or Florence, even in the shoulder seasons, and you will quickly become overwhelmed with the solid sea of tourists that clog up the streets. Residents of cities such as Venice, Rome, Barcelona, and Reykavik have had it with their cities being completely hijacked by tourists, who are often misbehaving and being generally disrespectful. So, what is a considerate traveler to do when they want to avoid tourist traffic jams but still experience the grand history, wonderful wines, and amazing architecture? I recommend travel to Portugal.
Travel to Portugal, a Perfect Alternative to Italy
Lisbon
Portugal had never been high on my radar, but stories of its charms have been seeping out, and my curiosity was piqued. So, this September, my friend and I arrived in Lisbon. The summer heat still clung to the city, and it was glorious to feel the sun warming my skin. We stayed in a centrally located hostel in the Bairro Alto area of the city. We were surrounded by old historical buildings, soaring churches, and the smells of fragrant foods drifting through the air. The streets bustled but were not clogged with people, and the atmosphere was lively and friendly. Even though I spoke very little Portuguese, people were so patient and accommodating.
Practically steps from our hostel was a tram line that dips at a perilously steep angle to the streets below—really the best way to quickly get around. Walk slowly, and don't wear high heels is my advice! But because the street is lined with little bars and restaurants, don't expect to get to the bottom quickly. It doesn't take long before a local or other traveler says hello, or you feel compelled to step into one of the little speakeasys for a glass of delicious sangria or a beer. The prices are cheap and the atmosphere so festive.
For all of your favourite treats under one roof, head to the Mercado da Ribeira (Time Out Market).
I can't say the food in Lisbon was the best I ever had–it was very meat and potato based, and veggies can sometimes be hard to find. For all of your favourite treats under one roof, head to the Mercado da Ribeira (Time Out Market). It is slightly touristy, but so fun to browse and nibble our way through the maze of food stalls. Come here to drink some luscious Portuguese wine or buy a bottle or two for the road. Then fill your belly with a vast selection of burgers, seafood, croquettes, bacalau (salted cod), or pastries.
In fact, you can even participate in a cooking class, chef coat and hat supplied. Don't forget to try bifanas, delicious pork sandwiches with a special sauce, which are simple and perfect for those late night cravings! Grab a glass of sangria for just 1€! This is a great deal and delicious at any time of day. Plus, don't leave Lisbon without trying the ginja, a potent and alluring Portuguese liquor made from ginja berries (sour cherries). It is a very typical Lisbon drink and great to sip after dinner.
Porto
Four days in Lisbon barely seemed enough, but then it was on to Porto. Located in the northern part of Portugal, Porto is much less busy and buzzing than Lisbon, but with lots of relaxing charm. We rented a lovely little apartment overlooking a cute outdoor bar. There was a steady stream of locals who drank beer, sipped wine, and smoked practically non-stop at the bar.
Here, for the first time I saw Chouriço à Bombeiro, or flame grilled chorizo. It's cooked right at your table, and the flames are huge! In fact, the two girls who ordered it didn't seem to notice that their plastic cups were melting from their fiery tower of meat. You may want to keep plastic, paper, and sleeves clear of the area if you order this! While Porto may feel a little sleepier than Lisbon, still pay attention to purses and wallets. While relaxing at an outdoor café, the couple next to us had their wallet and iPhone stolen by a pair of young, wily thieves.
Porto is the perfect launching point to head to the Douro Valley. There, enjoy a river cruise and a visit to the famous Douro wineries. Vinho verde (or green wine) is very popular, and a great refreshing drink in the summer heat, with a lower alcohol content. Or try a Verdejo white wine, originating from the Rueda region of Spain.
As the sun dipped to the horizon, we took in the views from the famous Dom Luis Bridge, and then popped down to the popular Ribeira district, with bars and restaurants lining the Douro river estuary, for some delicious Bacalao (cod) and wine.
Lagos
The last stop on this trip was Lagos in the Algarve, and definitely the place that stole my heart. After a very long train ride from Porto, we arrived to find this charming little beach town with powdery sand, clear warm waters, and stunning rock formations that tower to the blue skies above. The historic centre of Lagos is packed with fun little bars and restaurants serving fresh seafood.
Take a kayak tour and see rock formations that look like a camel or elephant. Apparently, they were used for navigation by sailors of old before more modern techniques were developed. Try stand-up paddle boarding and challenge your balance and bravery! Or, simply stretch out on the beach and soak in the summer sunshine.
The thing that impressed me most about Portugal is how friendly the people are, and how accommodating of travelers. It was my first visit, but certainly not my last. Whatever your tastes, travel to Portugal can satisfy the palate and the soul.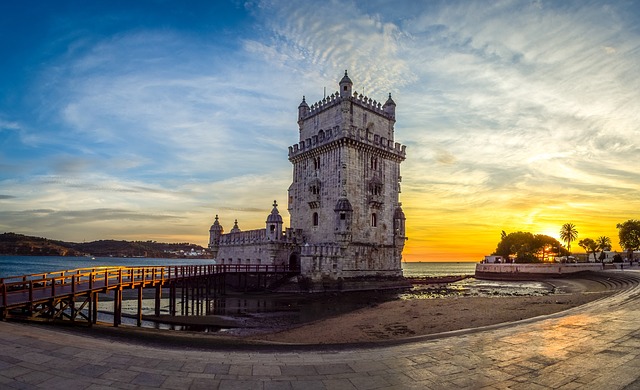 Travel to Portugal, a Perfect Alternative to Italy photo credits by Unsplash.