Stepping Out of My Comfort Zone: My Life-Changing Semester in Europe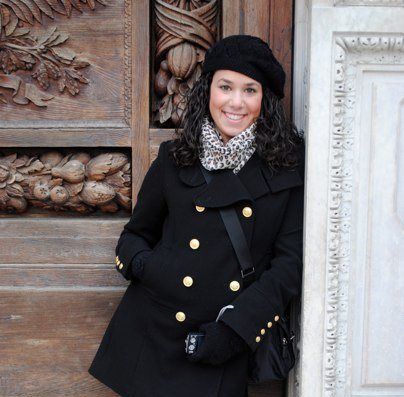 I am fortunate to be able to say that I have traveled to many cities across a number of countries.
When I was 20 years old, I spent a semester in Europe studying abroad in Florence, Italy. My days were filled with the calmest of walks, superb lattes and what I am convinced are the world's best pastries. When each "school" week came to a close, it was time to jet off to a nearby destination. Whether it was Paris, London, Barcelona or Amsterdam, the weekends never failed to impress.
At the end of my program, I met a friend who had spent her semester in Seville, Spain for a final hurrah–a seven-day stay in an incredible oceanfront hotel in Ios, Greece. Greece was one of the places that was in reality, exactly as I imagined. Our hotel, which was decorated with white chairs, couches and cabanas and accented by the most gorgeous of blue pillows, summed it up pretty well. The fuchsia flowers that seemed to grow like grass all around was the cherry on top of the sundae.
On the 12+ hour plane ride home, I began reading the journals I had kept throughout the semester. As I looked at past train tickets, restaurant menus and museum receipts, I was reminded of the many wonderful memories I had. As I read passage after passage it struck me that many of the memories I had made were attributed to a strong sense of independence that I had developed over the past six months. I learned a great deal about myself–my capabilities, setbacks, ambitions, hopes and fears. The experience was eye opening and I attribute a great deal to the fact that I was traveling as a single female. I had no one to depend on but myself, which turned out to be a pretty powerful experience.
So, while I may not always be a single female jet setting through Europe, I will forever carry and be grateful for the experiences and lessons I gained from this period in my life. I encourage you to step out of your comfort zone–I'm certain you won't regret it. And, always remember to take it all in.