Travel Amsterdam: A Conversation with Joanna Kowalewska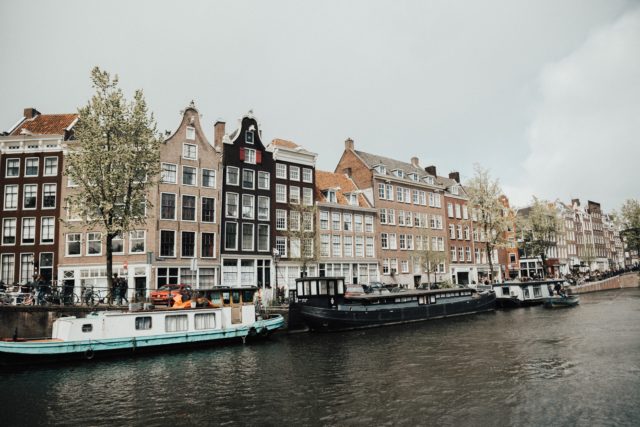 Travel Amsterdam: A Conversation with Joanna Kowalewska
This month, we're interviewing women from all over the world and asking them about their experiences traveling to the Netherlands. We had the privilege of speaking with Joanna Kowalewska about her experience traveling through the Amsterdam. Here's a glimpse into our conversation.
Tell us about yourself! What do you do when you're not traveling the world? Where do you live? What made you decide to go to Amsterdam?
I'm 27 years old, I work as a translator, run a travel blog and have a big dreams of traveling all over the world.
As weird as it sounds, I don't live anywhere right now. I mean, I don't own or rent an apartment in any place in the world. I moved out of Israel half a year ago and since then I've been traveling around Europe, staying with friends and family and planning my next big trip.
Going to Amsterdam for the first time was a spontaneous decision. I got a chance to go, found a cheap flight, and had free time so I decided to check it out. Of course, I fell in love and now it's become one of my favorite places in Europe!
How long did you go for? How did you spend your time?
I went to Amsterdam three times, once in the winter and twice in the spring. Amsterdam is a beautiful city, full of charm and great places to relax. I love the canals, small restaurants and cafes. It's called "Venice of the North" for a reason – there are more than 1,500 bridges in the city! I love biking in Amsterdam, taking long walks in the parks and relaxing in the cafes by the canals. The first time I went there I took a guided tour around the city and I really liked it. This place is full of history waiting for you to discover it.
What were your most memorable experiences? What were the biggest disappointments?
The best experience I've had in Amsterdam so far was the King's Day Celebration. At that time the city was full of people wearing orange clothes, singing, dancing and celebrating. Amsterdam is full of life and positive energy. You can meet people from all over the world and go to tons of concerts and parties. If you've ever considered going to Amsterdam, I promise you won't regret it!
My biggest disappointment was the food. I like eating but… not traditional Dutch cuisine. I love the waffles and pancakes but I haven't managed to love the local meals.
What do you wish you knew before you went?
I wish I knew that I could be killed by a bike! I never knew that it would be such a traumatic experience to get hit. You have to stay focused all the time. Be careful when crossing bike paths and, never try to walk in the places you are not allowed to. People get really mad when you do. When in Amsterdam, I'm honestly more scared of bikes than cars.
Any favorite restaurants/hotels/hostels/sites you'd like to recommend?
I've stayed in the Euphemia Hotel and I can recommend it. It's a place for backpackers, and it's relatively cheap and close to the city center. You can meet other travelers there. There are really nice bakeries and cafes around.
When in Amsterdam I recommend doing the following:
Ride a bike in the Voldenpark and, if the weather allows, have a picnic there.
Walk in the Jordan district, visit some galleries and cool boutiques.
Have a drink and get tan over the canal.
Visit the Red Light District – but never try to take a picture there!
If you're into art, visit the Van Gogh Museum
Visit the Anne Frank House.
Have a ride and a dinner on the Canal Bus.
Visit the Bloemenmarket (Flower Market).
Try a famous waffle with chocolate or mini pancakes.
Visit Museumplein.
Take a deep breath and…enjoy your adventure!

What's next on your travel list?
I'm getting ready for my solo backpacking trip to Asia, New Zealand and hopefully Australia! Stay tuned, I'll definitely share some more of my experiences here on Pink Pangea.
Travel Amsterdam: A Conversation with Joanna Kowalewska
Relate Reading
Have you traveled to Amsterdam? What were your impressions? Email us at [email protected]pinkpangea.com for information about sharing your experience and advice with the Pink Pangea community. We can't wait to hear from you.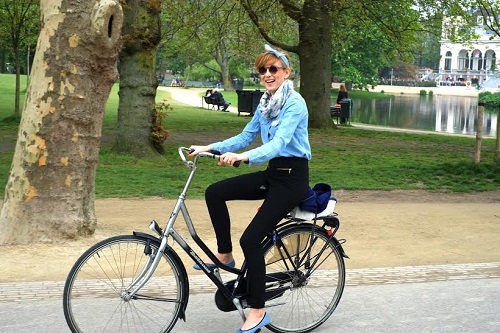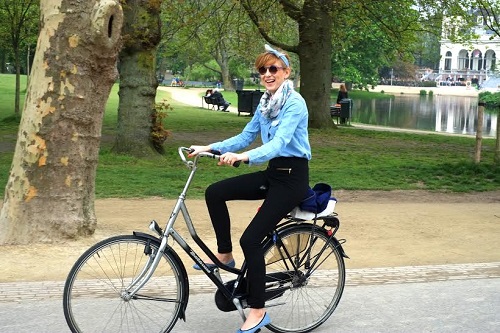 Travel Amsterdam top photo by Kaci Baum on Unsplash