Amsterdam Travel Tips: In Conversation with Tina Reymann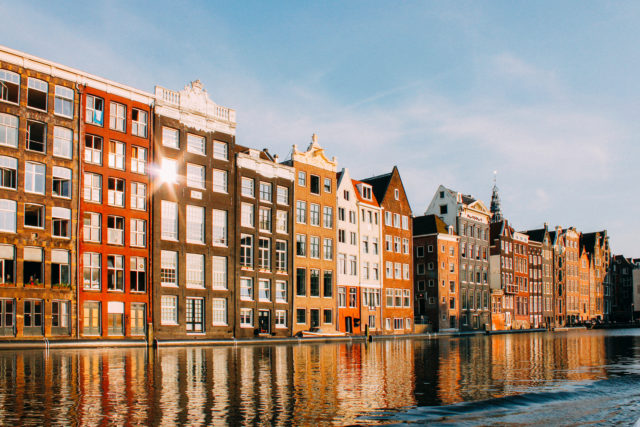 This month, we're interviewing women from all over the world and asking them about their experiences traveling to the Netherlands. We had the privilege of speaking with Tina Reymann about her experience traveling through Amsterdam. Here's a glimpse into our conversation.
Amsterdam Travel Tips: In Conversation with Tina Reymann
Tell us about yourself! What do you do when you're not traveling the world? Where do you live? What made you decide to go to Amsterdam?
I've become a digital nomad this year so I'm pretty much traveling full time and working on my websites whenever I find time. To be honest my main reason for going to Amsterdam was that the flights to Madrid were a lot cheaper from there! So first my plan was to camp near Amsterdam and explore the amazing bike trails. My plans changed, but I wanted to go anyway and stay in the Red Light District.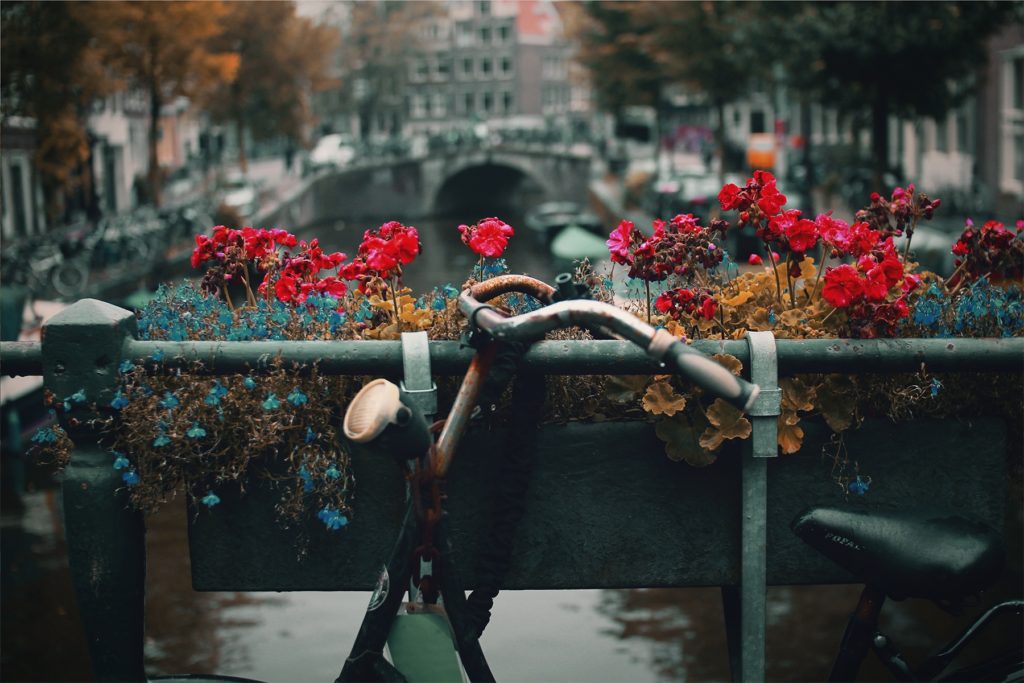 How long did you go for? How did you spend your time?
I stayed just a few days and I had to finish a project so I didn't even get out of the
Red Light District
. But that alone was a cool trip! The streets look lovely, have a distinctive smell and there were cheese shops next to condomeries next to coffee shops next to sex shops next to waffle stalls next to red light windows. Well worth a stroll or two. There are always big crowds of party people rolling through the streets at night.
What were your most memorable experiences? What were the biggest disappointments?
A slight disappointment were the herbal medicine shops. I'm very interested in herbs as alternative medicine and had been hoping to find a lot more variety and exotic things to explore there. They did have some but mostly the stuff everybody is looking for there: weed and weed products. Not to advertise but I think the Happy Herb shops in Australia are way better.
What do you wish you knew before you went?
Some recommendations for cheap food and places to stay would have been great!
Any favorite restaurants/hotels/hostels/sites you'd like to recommend?
The first two nights we were lucky to find an amazing private guesthouse in the Red Light District:
Lazy Monkeys
. We got a spacious room with lots of character on the top floor for 60 or 70 Euros/night. The last night the hostel was booked and all we could find was a soulless room hardly bigger than the double bed in it for 80-something Euros a night.
What's next on your travel list?
We're currently in Peru and my partner itches to go back to Australia, buy a van and go road-tripping but until then we'll just float around South America. If we don't get sick of the cold (and cold showers) we might just see Patagonia… or Mexico, to warm up. Who knows!
P.S. Even though the streets look lovely, for some reason I didn't take many photos.
Here's the one
that still makes me smile. There was something like a tour (in some language I didn't understand), and I just had to smile watching them staring at the condoms while the guide went on and on about the place. I wonder what he had to say!
Amsterdam Travel: A Conversation with Tina Reymann, top photo credit: unsplash.com