Visiting Amsterdam on a Budget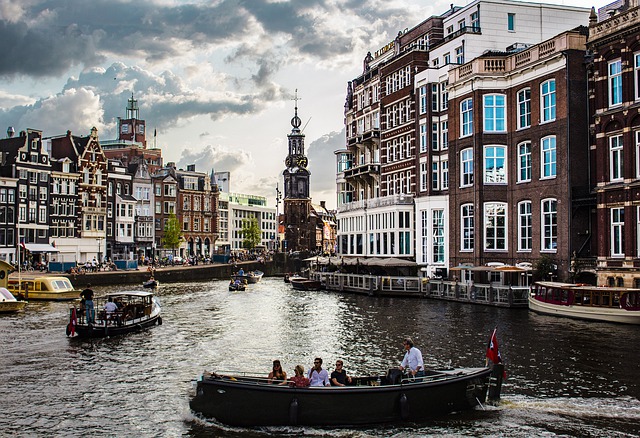 When many people think of Amsterdam, their first thoughts are usually marijuana cafes and the Red Light District. So when I told everyone I was going on a 10-day trip to Amsterdam solo, I got that awkward look of masked judgment. This was my first solo trip, and the city is listed as one of the safest places to travel for solo female travellers, so I said the hell with all the questions and judgment I got from people about going there alone, and packed my bags and jetted off.
Most people go to Amsterdam for a short visit while they're passing through to the neighbouring countries. It's often rare to meet anyone who has gone to Amsterdam for more than a 2-3 day visit, but spending 10 days in Amsterdam as my home base and traveling around The Netherlands on day trips, was an amazing experience.
I said the hell with all the questions and judgment I got from people about going there alone, and packed my bags and jetted off.
As with most of my adventures, I was on a strict budget in Amsterdam. I was fresh out of school, working an entry-level job with an entry-level salary, plus paying off student loans (which I'm still doing 3 years later), but I wanted to make this trip work. Here are some tips that helped me travel Amsterdam on a budget.
Getting Around
Amsterdam is seriously the city of bikes. There are more than 880,000 bikes in Amsterdam, that's 4 times the amount of cars, and the minute you step outside of the train station, you'll notice that dodging bikes is harder than dodging vehicles. So if you're really looking to save money, rent a bike. There are several bike rental places around the city, but if you decide to buy an I Amsterdam City Card you can receive a 25% discount on bike rentals from MacBike and Amsterbike.
If you're not brave enough to join the bicycling crew in Amsterdam, the city also has a very clean, new and efficient public transit system called GVB. There are several different tickets available for visitors that range from 24-hour access to 168-hour access. The 24-hour pass is €7.50 for adults, and a 1-hour pass can also be purchased onboard. There are trams (which are the most popular mode of public transit), buses and a metro system.
Although transit and bicycles exist for tourists to easily get around, the cheapest and easiest way to travel throughout the city is by foot. Amsterdam is a small city and very easy to navigate.
Visiting Amsterdam on a Budget
Food
There are a few Dutch foods that you have to try in Amsterdam, the best part about most of these foods is they often can be found for relatively cheap as many are most famously found at street vendors.
First, be sure to try cheese at one of the many cheese shops, which offer free samples. You could seriously fill up pretty quickly in these shops! The Dutch equivalent of French fries are also a must-try and can be purchased from several snack bars across the city. Try them with their most famous sauce, which is a mix of mayo, sate sauce and onions.
A few other must try foods are the poffetjes, which are fluffy mini pancakes, and stroopwafels which is a syrup waffle that can be purchased for cheap at vendors or bakeries. Lastly, I wasn't brave enough to try this, but a Dutch favourite is the Hollandse nieuwe haring. This is a raw herring fish typically served with chopped onions and eaten with or without bread. Also, don't forget to drink a Heineken beer.
Thankfully, many of the foods mentioned above and other traditional Dutch foods can be found at street vendors or grab-and-go restaurants, which are relatively inexpensive and fill you up.
Accommodations
Just like most of Europe, you can find hostels everywhere in Amsterdam for as little as $12 US a night. No matter where you stay in Amsterdam (with the exception of the suburbs), you are usually relatively close to everything. I stayed at Hotel Prinsenhof where my room overlooked the canal and was absolutely gorgeous. It was a low-budget hotel/hostel, and I had a private room with a shared bathroom. Hotel Pax had similar accommodations and was where I spent the other half of my trip.
The one thing to keep in mind is that Amsterdam is a city known for its nightlife, so make sure to read the reviews of hostels to be sure that they aren't big party hostels (unless, of course, you want that).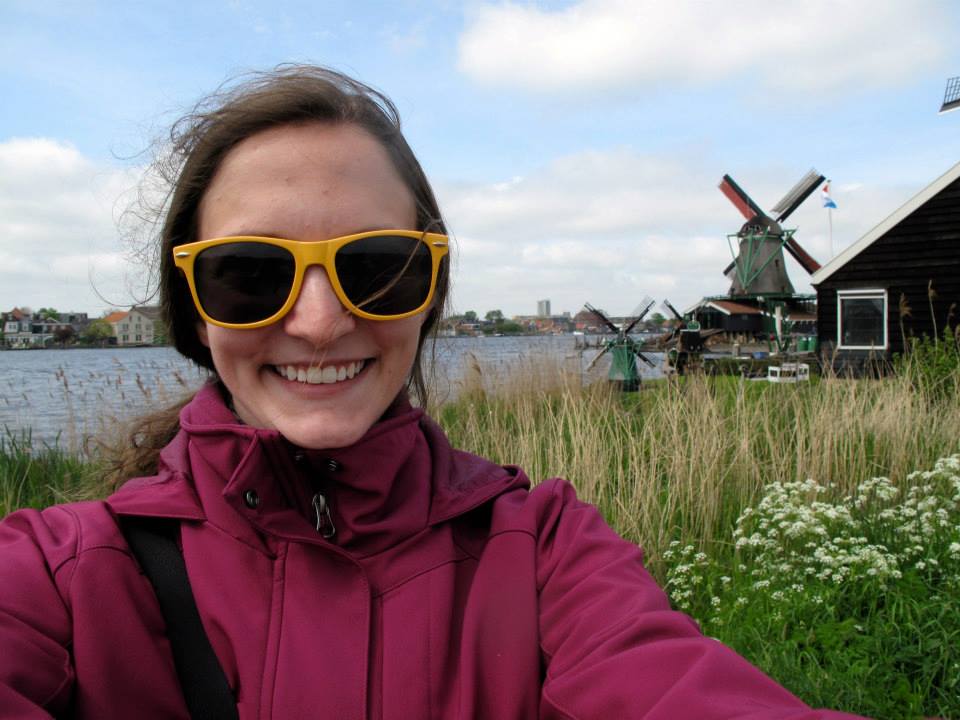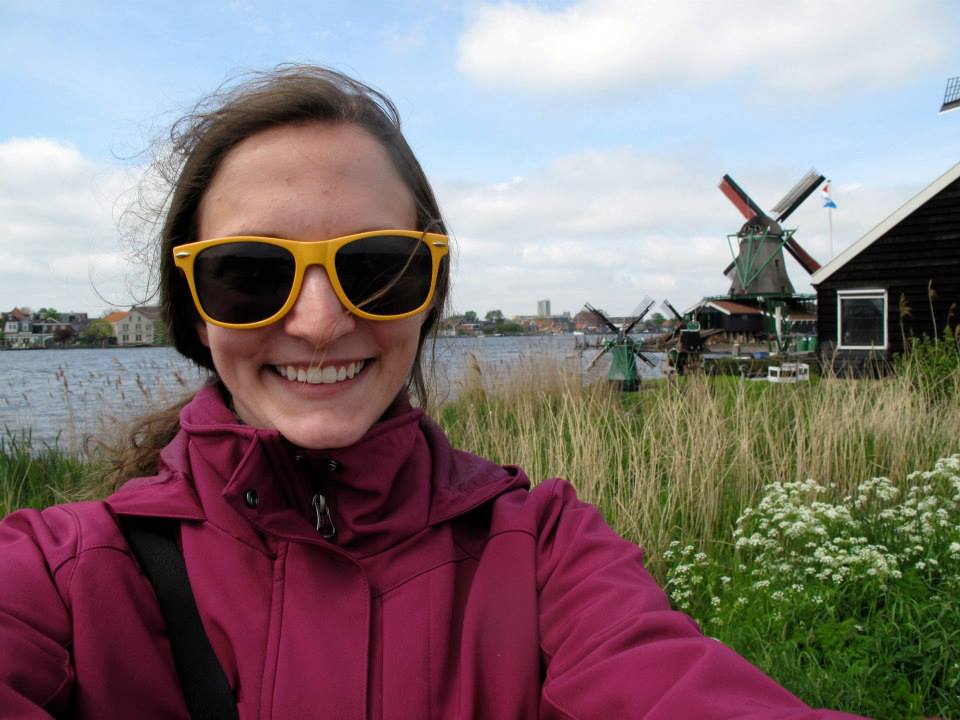 Visiting Amsterdam on a Budget
Activities
Purchasing the I Amsterdam City Card can be one of the best things for seeing what Amsterdam has to offer in a few short days. You can purchase this card for 24, 48, or 72 hours, with the price ranging from €49 to €69. This card can score you some great discounts (like on your bike rentals), give you unlimited use of the Amsterdam public transit, free entrance to most major museums and attractions, a free canal cruise, and several other free things in the city!
For me, since I was staying for 10 days, I had time to do some day trips out of the city to explore more of The Netherlands. Viator offers some great, and relatively well-priced tours, but there are several tour kiosks around the city where you can book day trips right when you get there. My favourite day trip was the tour to Zaanse Schans windmills, Volendam, and Marken.
Another notable attraction is the Anne Frank House. One of the most popular museums in the city, the line for tickets is often wrapped all the way down the street. To skip the line, purchase your tickets online before you arrive.
On top of the paid attractions and tours, there are several free things to do in Amsterdam. Just walking along the canal or people watching in Vodel Park is often entertaining enough, but also there are some great markets to check out that are scattered throughout the city. Don't miss the Flower Market, and the Albert Cuyp Market specifically.
Overall, if you are wise about your purchases and what you decide to do while visiting Amsterdam, you can manage to stick to just about any budget here. There is really something for everyone!
Top photo by Pixabay.