5 Reasons Why You Should Take a Tour on Your Europe Trip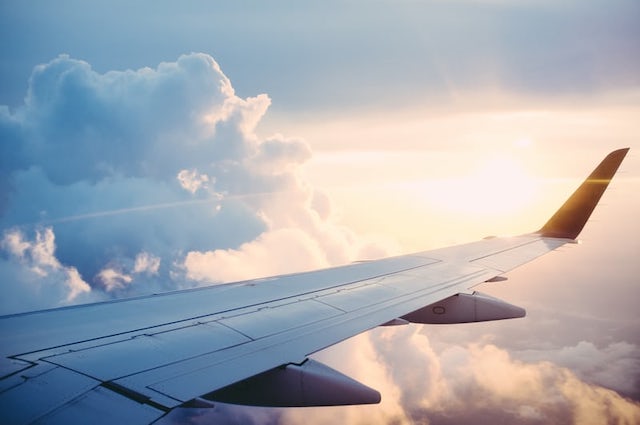 On my first trip to Europe I had no idea where to start. I wanted to explore everything, but sucked at geography or even knowing how to get around without my precious vehicle. At 18 years old, I was nervous. I had no idea what to expect travelling through a bunch of random countries, with no second language skills at the time, a very strict budget, and alone! I had heard some good stories from young people who had traveled together on tours such as Contiki, or who had found local day tours at a destination.
Now, after having been on two tours in Western Europe and working in the travel industry, I also have great things to say about them. When people ask me where I think they should start with a destination, I always recommend a tour. Here are five reasons why:
5 Reasons Why You Should Take a Tour on Your Europe Trip
1. You won't have to worry about a thing
When you book a tour, you have someone else arranging all your accommodation, most of your meals and the cost always includes day tours only offered by the company you are travelling with. All your transportation (except flights) are included, and you are guaranteed to be with a group of people with similar interests from all around the world. This is a great way to make connections for future travel plans. I've never been a tour where I was the only solo traveller.
2. Tours are a great introduction to a place
Tours help you figure out what you like and where you may want to return to in the future. I've stopped in plenty of cities in Western Europe, especially in Italy along the Amalfi Coast, that I know I will return to one day, but that I didn't even know existed until I visited on a tour. This gave me a great introduction to each destination, and really inspired me to learn more about each country I visited when I returned home.
3. You can be fearless
Sometimes just the thought of being alone somewhere far, far from home sets travellers back from exploring. Knowing you will be with a group (from 5 to 45 people) will help calm any anxious feelings. I guarantee that by the end of the trip, you'll have made at least five new best friends. I still visit friends from around the world who I met on my second 15-day tour three years ago!
4. Your tour guide is an expert
The training for most tour companies are extremely intense. Your tour leader's knowledge of the destinations you visit is priceless. Most tour companies hire guides and tour leaders local to the destination, so you're always getting a truly unique and exclusive experience.
If you're touring alone why not try some private tours in Iceland, you will be able to see sights such as the northern lights.
5. You can try things you never thought of doing
Camping through Italy? Partying in a Chateau in the South of France? Taking a ferry from Italy to Greece? None of this would have even crossed my mind if I hadn't signed up for a tour three years ago. To this day, these experiences are some of my best travel memories. Depending on the tour and the company, there are always so many little gems packed into each tour that truly make your experience something unique and personal.
Tour operator recommendations
Here's a brief look at some of the top tour companies right now, with almost all tours guaranteed for departure. This means that even if you're the only one to sign up, you're still going! Imagine having a coach to yourself! It isn't likely, but you never know!
For 18 – 35's:
Top Deck
This company operate tours worldwide, including in Western and Eastern Europe, South America, Australia, Africa and Asia.
Contiki tours operate in North America, South America, Western and Eastern Europe, Asia, Australia and New Zealand.
For adventurers:
G-Adventures
Popular for its Central and South American, Asian and African tours, focused on sustainable development and eco-travel, G-Adventures is a popular choice for millennials. Groups are usually quite small, under 15 or so, and full of very unique experiences.
On The Go
Another sustainably focused tour company leading tours through popular destinations in Asia, the Middle East, Africa and South America, for all age groups.
For those who want an authentic local experience filled with culture:
Intrepid
If you're looking for an intimate, small group while experiencing those small villages and towns most tourists have never heard of, this is the tour company for you. Age ranges are across the board. They separate their tour categories by the experience you are looking: wildlife, urban adventures, food, sailing and expeditions. Intrepid leads tours all over the world, including the Arctic and Antarctic.
Geckos is associated with Intrepid but targeted at a younger crowd more into roughing it while travelling. Think camping in the desert.
Both Intrepid and Geckos take small groups, and travel is done mostly by van or local transportation, rather than large buses.
For older crowds of 35+:
GLOBUS
Touring with GLOBUS, you are guaranteed to always have accommodation right in the center of your destination and skip lines wherever possible. Their tours are for anyone, but cater mostly to an older crowd.
Trafalgar
Although open to all age groups, the average age is between 50 – 60. These tours focus mostly on the history of Europe, and move at a slower pace.
Peregrine
Peregrine is owned by Intrepid, and caters to an older audience in more "luxurious" accommodation, geared towards comfort – think villas and chalets. Peregrine tours travel via small buses or vans rather than large coaches.
Photo by Unsplash.