Choose Your Incredible 48 Hour Costa Rica Itinerary Here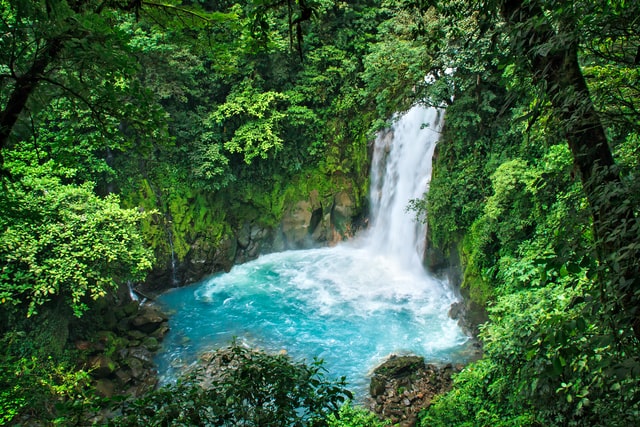 Costa Rica. It's a small country that takes up hardly any of the earth's land mass, yet it's a deceptively difficult country to get around by road. What looks like only 100 kilometres and a short drive on the map will actually take three hours and be a bone bruising, car destroying bounce over washboard, potholes and river crossings. This should not stop anyone from visiting or exploring, though. The logistics of travel in Costa Rica are part of the adventure.
From North America, flights to Costa Rica are a four to six-hour non-stop flight, making a long weekend in the country a realistic option for people looking for short vacations. My advice is to pick a corner. These itineraries are a good place to start.
Choose Your Incredible 48 Hour Costa Rica Itinerary Here
TRIP 1
Arrival/Departure Airport – San Jose
Day 1:
Arrive in San Jose and explore the city. San Jose does not have a layout like other major capital cities, so getting around can be tough. It is achievable if you hire a car or don't mind watching the world go by on public transport. A good alternative is to book a half day San Jose City Tour, which includes transport, guide and entry fees. They will take you to all the highlights of San Jose, including La Sabana Park, the ambassadorial residences, the National Stadium, the National Theater and the Metropolitan Cathedral.
Be prepared for a chaotic downtown experience. The more "western" suburbs of Escazu and Santa Ana will have a more familiar feel to them. Like all capital cities, there are great restaurants, so be sure to venture out at night as well.
Day 2:
Take a full day tour into the surrounding areas to see volcanoes, waterfalls, butterfly gardens, coffee plantations and Sarchi, which is home to famous oxcarts, and where some of the most beautiful hand-crafted furniture in the country is made. Full-day tours from San Jose include transport, guide, entry fees and meals, and are the best way to maximise your time.
The "Best of Costa Rica from San Jose" tour takes you up through Alajuela, into the coffee-growing region, where you do a tour of the Doka Estate coffee plantation and make the most of the free samples. From there they drive you to view the blue lagoon that fills the crater of the Poas Volcano, then you hike through the rainforest, followed by trying to photograph butterflies and hummingbirds at the La Paz Waterfall Gardens.
If none of the above piques your interest, other tours including white water rafting, zip lining and more.
Alternative Day 2:
Catch a bus to Jaco (approx. 2-3hrs) and explore the town's beach and grungy vibe. You can learn to surf, eat at some of the best restaurants in Costa Rica or just spend the day souvenir shopping. Plus, your tour bus is sure to stop at the famous Tarcoles Bridge, where you can snap some pics of the crocodiles.
TRIP 2
Arrival/Departure Airport – San Jose
Cities aren't your thing? No worries – try this alternative 2-day itinerary instead, which takes advantage of the relatively cheap and quick ways to fly around Costa Rica on regional airlines of Sansa or Nature Air.
Day 1:
Arrive in San Jose. Immediately catch a short flight to Drake Bay or Puerto Jimenez, which are both on the Osa Peninsula. This is a relatively unexplored area, and is away from the main tourist trail. You can spend the afternoon exploring mangroves, bird watching, hiking, eating home-made ice-cream in Puerto Jimenez or save yourself for a night hike with a guide, which will give you a whole new appreciation for the wildlife that surrounds you.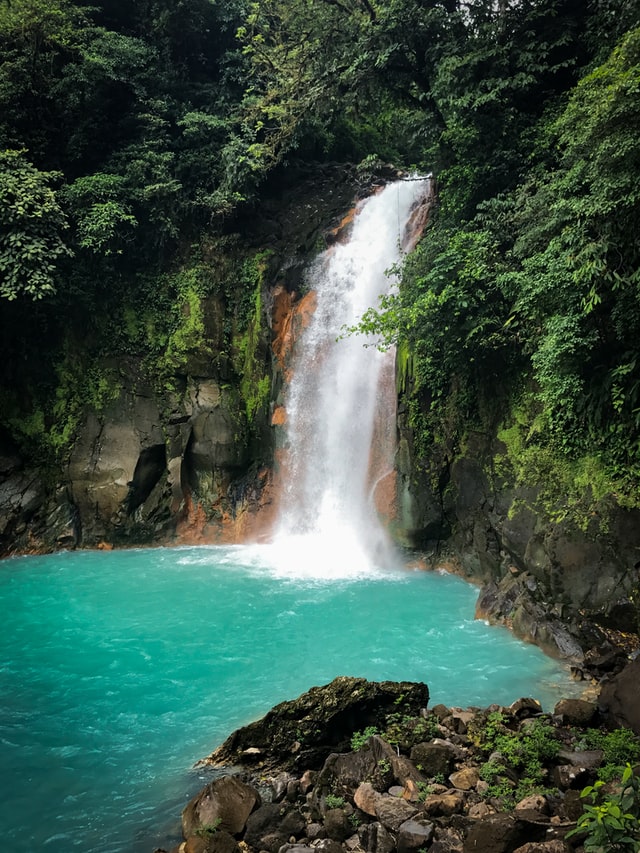 Day 2:
Hire a guide and hike the Corcovado National Park, or book a boat tour and venture out to see whales (seasonal), dolphins, turtles and other marine creatures. You can even combine this with a tour to a wildlife sanctuary such as Fundacion Santuario Silvestre de Osa, where you will meet the rather stern owner Carol, and her adorable monkey Sweety, who isn't shy on asking to be scratched, and even provides lessons if you are doing it wrong. They do an amazing job trying to rehabilitate animals back into their natural habitats, but for those who sadly can't, they provide a home. Visitors can view and learn about the animals and the conservation efforts of many expats and locals.
TRIP 3
Arrival/Departure Airport – Liberia
If you want to explore the "Gold Coast" of Costa Rica and watch the sun set while sitting in a hammock on a beach, sipping a cocktail, then fly into Liberia and head to any of the beach towns in close proximity. The better-known towns include Playa del Coco, Playa Flamingo and Playa Tamarindo. Any of the lesser-known towns in between, such as Playa Conchal, Playa Grande, Playa Brasilito, Playa Hermosa and Potrero, are equally beautiful and can sometimes be the cheaper alternatives.
It is easy to spend a couple of days in any of these locations, and if lazy breakfasts and shell collecting on the beach are not enough, there is always stand-up paddle boarding, surfing, diving, boogie-boarding and of course atv'ing, to make you feel like you've earned that sunset drink.
If lying on the beach sun baking isn't your thing, try this two-day itinerary instead:
Day 1:
Arrive in Liberia and catch a bus to the Arenal Volcano / La Fortuna. Spend the afternoon ziplining through the jungle canopy and seeing the environment from a unique perspective. That night, soak and relax in any of the natural hot springs at the foot of the volcano. Some hot springs are more lively than others, such as Baldi, which has swim-up bars, water slides and music played over the loud speakers. Others, such as Eco Termales, are in a much more secluded environment, and limit the number of guests allowed in at any one time, so there is no overcrowding.
Choose Your Incredible 48 Hour Costa Rica Itinerary Here.
Day 2:
If you are feeling energetic, hike up to Cerro Chato, a dormant volcano next to Volcan Arenal. It can be a tough hike for the unprepared, but achievable for most, and the views at the top on a clear day are worth the effort. If you're looking for something a little more laid back, there are numerous hiking trails both in the National Park and in the Arenal Observatory Lodge, which has private trails that can be accessed with a day pass.
Be sure to check out La Fortuna Waterfall in the afternoon. Going down the +400 steps is exciting, and the impressive power of the waterfall will be worth it at the bottom. After a swim and a cool off, the climb back up is a daunting task, but there are rest stops along the way and it doesn't take as long as you might think. That night, venture into town for dinner.
There are many other areas to explore, such as the Caribbean side, Monteverde and the famous Manual Antonio National Park. But if you only have a short time, research what most interests you in terms of environment or activities, and concentrate on an area that matches those interests.
Photos by Unsplash.