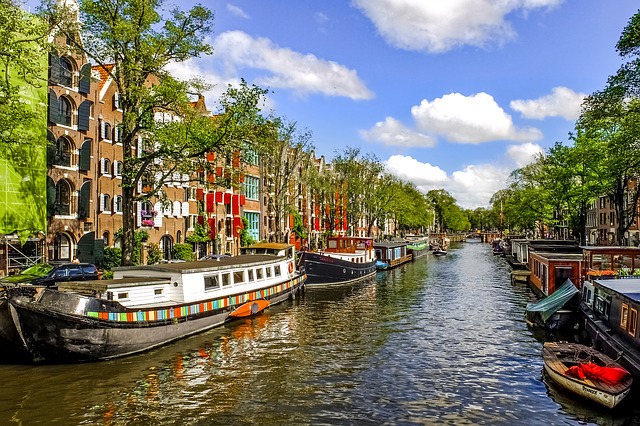 Three days in Amsterdam. Two days in Berlin. A day and a half in Prague. All with only one backpack. That was how I spent last week, trekking through Europe with minimal accessories, and moving from hostel to hostel.
The whole experience was beautiful and frustrating and amazing. It's still a bit of blur honestly, and I think it'll take some time to process entirely. But, unsurprisingly, what I'm struggling with most has to do with feminism.
Our first night in Amsterdam—the first city we visited—my friends and I went to the Red Light District. I really can't say what I was expecting, but surreal is the only term I can use to describe what I actually found. The architecture and canals were beautiful. But the more we walked, the more impossible it was to ignore the neon red windows filled with women waiting to be bought for the night.
People slowed down as they passed and stared, unabashedly, at these window women. At the time, I felt uncomfortable about this set up but I couldn't really discern why. It took until a few days later for me to formulate a response to this completely foreign site.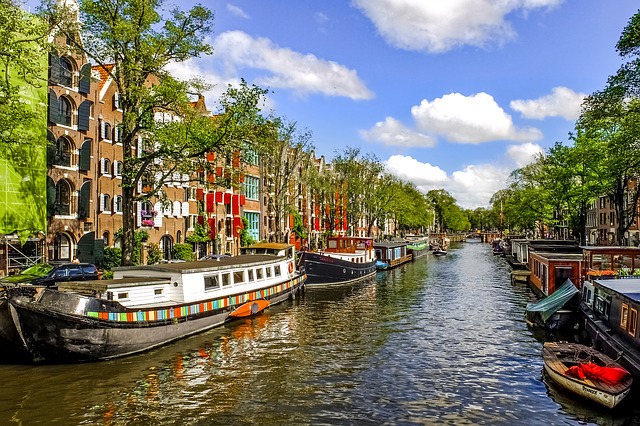 We were cruising around the city. Which was a terrifying experience, by the way—when I finally realized why the Red Light District had been so difficult for me to digest.
It happened, in fact, when my friend and I rented bicycles from the Red Bike Company a few days later. We were cruising around the city—which was a terrifying experience, by the way—when I finally realized why the Red Light District had been so difficult for me to digest. It was because I couldn't pin down the neighborhood, or Amsterdam as a city for that matter, as being either sex positive or just sex open.
Amsterdam is known for its sex tourism industry, and this aspect is by no means hidden from view. But is this necessarily a good thing? Is this sex-accepting attitude beneficial, and does it mean that Amsterdam is sex positive?
I was only in the city for a few days, so I'm still working out how I should answer those questions. To me, it felt like Amsterdam approaches sex in a way that can be open enough to create dialogue around it, both in a political and social manner.
And in a city where prostitution is legalized, folks that work in the sex industry are better protected against diseases and mistreatment and are actually able to create a sustainable living for themselves from their work. So maybe I don't have a term to attach to the sex industry in Amsterdam, but even though I was only there for a brief time, I see the benefits of city so much more accepting of its sexuality.
Backpacking in Amsterdam
Relate Reading
Have you traveled to Amsterdam? What were your impressions? Email us at editor@pinkpangea.com for information about sharing your experience and advice with the Pink Pangea community. We can't wait to hear from you. Photo by Pixabay.