Travel Costa Rica: The Real Deal with Kathleen Cremonesi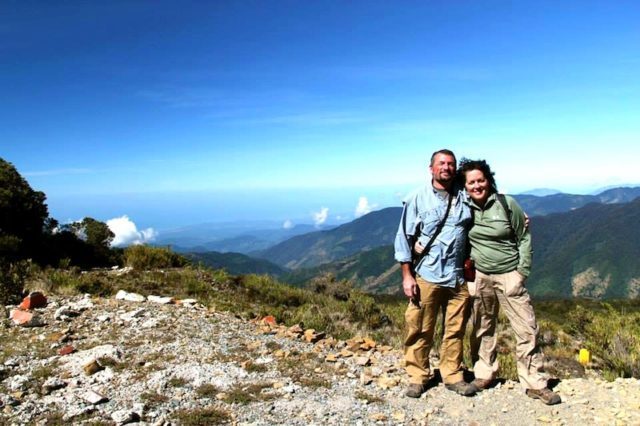 Ready to travel Costa Rica? Here are the sites, activities and accommodations that Kathleen Cremonesi recommends for your trip.
Tell us about yourself! What do you do when you're not traveling the world? Where do you live? What made you decide to go to your most recent destination?
I am an avid traveler who has been dashing off to explore the world since my late teens. At 22, a year-long trip to Europe turned into a nearly 3-year adventure when I joined an Italian traveling circus on a whim, became an ostrich-riding, shark-taming showgirl, and fell in love with the elephant keeper, Stefano, with whom I'm about to celebrate my 25th wedding anniversary.
The story of that trip is now a book: Love in the Elephant Tent, How Running Away with the Circus Brought Me Home.
Stefano and I now run an espresso equipment supply business in Oregon, but we still try to get on the road and off-the-beaten-path as often as possible. In February 2013, we could get away for only two weeks, so we chose to visit Costa Rica because it was relatively nearby, offered a chance to experience a wild and biologically diverse part of the world, and was a heck of a lot warmer than Oregon.
How long did you go for? How did you spend your time?
We were gone 15 days, which we divided in 3 stops. Once upon a time, we used to try and see as much as possible in every place we traveled to, which often left us more exhausted then before we left for our trip. These days, we see fewer places, but we also get to experience each one more deeply.
On the trip to Costa Rica, we spent the first five days in a northern beach town; the middle section on the wild Osa Peninsula, hiking through Corcovado National Park and diving in Drake Bay; and the last part high on Cerro de la Muerte in a beautiful lodge in a cloud forest.
Travel Costa Rica: The Real Deal with Kathleen Cremonesi
What were your most memorable experiences? What were the biggest disappointments?
The beach town we visited felt overpriced and overrun with tourists. We don't expect to have a place all to ourselves when we're on trips, but also don't want to feel as though we're in Little America. We did try a zip line there, first time for both of us, and that was definitely fun. The visibility diving off the coast was disappointing, but we did come upon two turtles doing a beautiful mating dance – something our guide said he'd never seen in the dozen years he's been living there.
The Osa Peninsula was amazing–everything from our secluded B & B, which was owned and operated by a local family, to a nighttime bug tour with the Bug Lady. The high point was definitely the wildlife we saw in Corcovado, including anteaters, sloths, and tapirs.
We wanted to experience a cloud forest, but we were told that Monteverde sometimes felt like Disneyland with the quantity of people on the trails. A little research led me to San Gerardo de Dota, high on Cerro de la Muerte. We spent hours hiking around the mountain and through the forest with a guide – without seeing another person – and visited some prime birding spots. Watching a family of coati playing in a tree and a few pairs of elusive quetzals preen and pose for us was definitely a treat.
What do you wish you knew before you went?
I took a friend's advice on the beach town, even though what I'd read online didn't mesh with what he'd told me. Turns out, he was there for the surfing and never really spent any time in the town he'd recommended. Next time, I'd give more weight to my online research and the direct experiences of other travelers that have been to the actual place they're recommending! I generally like the unexpected when traveling, but not when it comes to high prices. We managed fine, I just wish I would have been better prepared for the true costs.
Any favorite restaurants/hotels/hostels/sites you'd like to recommend? Tell us what made them great!
The Dantica Cloud Forest Lodge! It wasn't budget by any stretch of the imagination, but it was well worth the expense. We booked it prior to leaving, so I was expecting it. What I wasn't expecting was how beautiful it really was. Most of the rooms are individual structures and very private.
Ours was the last in the line. One side was solid glass overlooking a eucalyptus gorge that filled with misty clouds almost every day – it felt like our own personal cloud forest. The room itself had a sunken tub, wood fireplace (they delivered wood each day), an eco-friendly, bio-ethanol fireplace as well, and it was oh-so romantic!
We bought a package deal that included meals, and they were fantastic. We ordered our choice right off the menu, so we were able to suit our fancy with gourmet selections at the moment. The package included the hiking and bird-watching tours mentioned above, and the lodge staff was wonderful and attentive.
They even researched a nearby coffee processing co-op and arranged the trip, which was great considering we're in the espresso business.
I would not hesitate to go back!
Is there anything that women specifically should know before they travel to your destination?
I felt safe everywhere I went, whether or not my husband was nearby. As with any location, use common sense. No matter if you're in San Jose or out in the boonies, most structures have bars on their windows, so there's clearly an element of theft to be aware of.
Learn more about Kathleen Cremonesi here.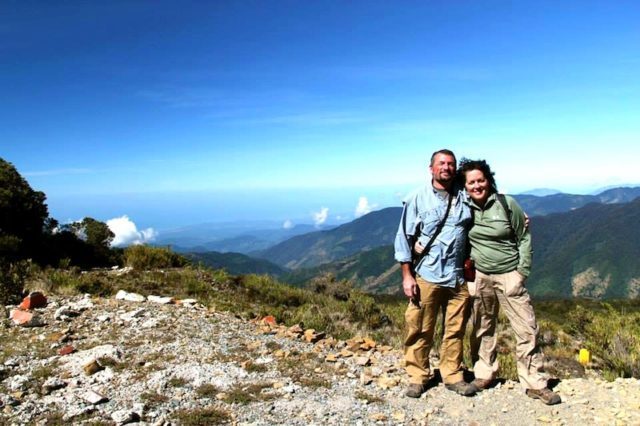 Travel Costa Rica: The Real Deal with Kathleen Cremonesi
Have you traveled to Costa Rica? How was you trip? Email us at [email protected] for information about sharing your experience and advice with the Pink Pangea community. We can't wait to hear from you.
Travel Costa Rica: The Real Deal with Kathleen Cremonesi photo credits: Kathleen C.