4 Unexpected Lessons Learned While Volunteering in Malawi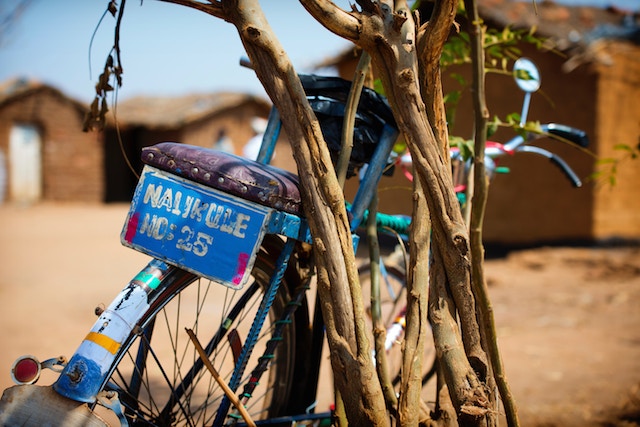 I set out on my journey to Malawi because I wanted to do "something different" and escape for a year before committing myself to three years of university. After getting accepted to teach English through Project Trust and raising the necessary £4,000 to go, I flew to Malawi. I would be teaching at Bolera Palms, a primary school on the Southern tip of Lake Malawi.
While traveling in Malawi, Zambia, Mozambique, Tanzania and Zanzibar, I not only educated students, but I also learned more than I ever expected to. Here are four lessons I learned during my year in Africa:
4 Unexpected Lessons Learned While Volunteering in Malawi
1. It's okay to be sad
It takes a very particular sort of person to not be daunted by the idea of travelling alone, especially to a third world country. Social media can give others a completely false idea of a person's travels. Naturally, I would never post photos or statuses that revealed how sad and lonely I was. This meant that when I saw other people posting photos that showed them partying, meeting people, and going on safaris, I felt even worse.
Yet, feeling scared and upset when in a new place is completely natural. Here are a few things that will never fail to cheer you up: Distracting yourself by planning a day trip to somewhere interesting, grabbing a good book to explore another world, and going to bed in order to wake up feeling better.
2. It's easy to get around Africa
In the African continent, you can literally wake up in the morning and decide to go to a different country, with no planning and no ridiculous amounts of money necessary. Of course, you also may have to spend some back-breaking hours sitting with five other people in a space made for three while a chicken pecks at your ankles. When my housemate and I decided to go to Zanzibar, we only planned to travel north until we hit the border.
This meant taking three buses through Malawi, catching a motorcycle from the border to the bus station, getting on a bus that took us to the nearest town, missing the train to Dar es Saalam and taking a 13-hour bus ride instead, boarding a boat to Zanzibar, and finally hopping on a tuk-tuk to the beach. Though it sounds complicated, it was actually pretty simple—and all cost less than £60. Whereas in Africa, you can just hop on the next bus if you missed the previous one, in Europe, you'll need to pre-book trains and hostels at exorbitant prices. Malawians are relaxed and things don't always go according to plan. So, just remember to go with the flow.
3. It's important to rely on your sixth sense (but don't obsess over your safety)
Early on, my housemates and I agreed that if one of us felt off about something, we wouldn't do it. Unfortunately, I neglected my own rule a few times and ended up in some situations that needed some quick talking to get out of. So, if you think a person is not trustworthy, or don't want to get into a certain car, or enter a bar at the end of a creepy valley, or swim in a lake in the middle of the night…don't force yourself to.
At the same time, don't be overly cautious. Some of my best nights were spent at questionable bars where everyone was incredibly nice. And sometimes when you're hungry, you just have to eat those meat samosas and pay the price on the toilet later.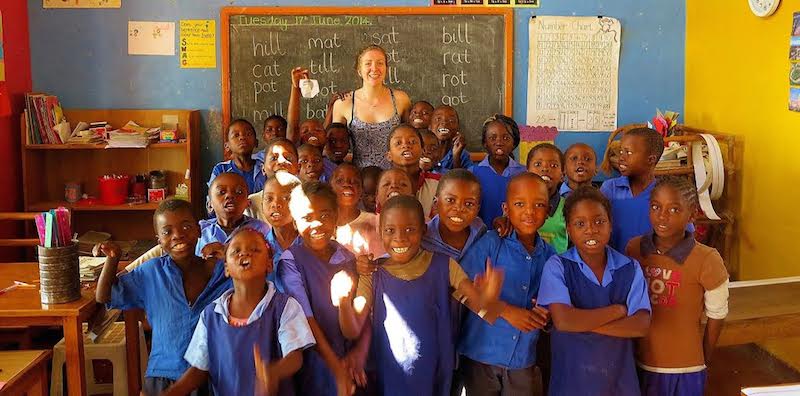 4 Unexpected Lessons Learned While Volunteering in Malawi.
4. It's likely you'll want to return
Malawi is captivating, and I used to adore the six-hour bus journeys from my home to Blantyre. We'd pass the deep blue Lake Malawi, barren deserts, sleepy villages, bustling markets, lush green mountains and misty valleys. I've spent some of the happiest moments of my life with my feet in Lake Malawi, watching the sun set over the horizon.
Malawians made for some of my warmest memories—while riding on the back of taxi bikes chatting with my drivers, arguing with women at the market over the price of bananas or making an unlikely Rastafarian friend while gobbling fried chicken on the beach. (He turned out to be the main singer of a band that performed at The Lake of Stars Festival.)
Yet, most important to me was the bond I made with the children I taught at my school—both as a reading teacher and a classroom teacher. I'll never forget my last day, standing side by side with my fellow teachers while trying to hold back tears as our pupils said goodbye; it was heartbreaking. My students were between the ages of four to seven, and were adorable and rowdy. When I returned last year, I wasn't sure if they would remember me. But then I heard one of my students shout, 'Madam Rebeca!' and run towards me. I noticed that he was wearing the jumper I had bought him.
Africa is certainly not as daunting as it may seem, and choosing to go to a country that fewer tourists visit may be a wonderful idea. Traveling to Malawi means that you will sidestep the huge crowds of tourist that you'll find in other more popular countries in Africa, and therefore you'll find cheaper prices. So, step outside of your comfort zone and explore Malawi. I am sure that you, too, will fall in love with the country.
Volunteering in Malawi: 4 Unexpected Lessons photos by Beca Roberts and Unsplash.