11 Amazing Things To Do in Malawi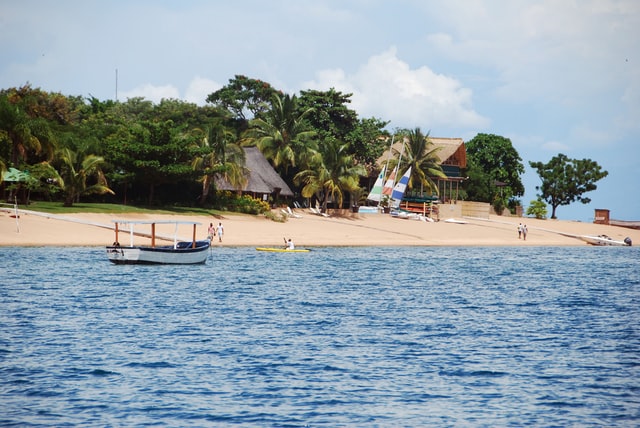 In 2012, I left the UK to spend a year teaching English at the Bolera Palms School in the Mangochi district of Malawi, Africa. What drew me to Malawi in the first place was the prospect of seeing the real side of Africa, not the commercialised version. I felt that Malawi could offer this as it is one of the poorest countries in the world. Despite this, it has been dubbed, "The warm heart of Africa." I completely fell in love with the country and the people who live there.
Interested in spending time in a country where the people are friendly, the weather is fantastic and the lifestyle is laid back? Make sure you do these eleven things in Malawi.
11 Amazing Things To Do in Malawi
1.Take a bicycle taxi
They are so much fun, and very cheap, depending on how long your trip is. We used to take them around town when we did our weekly food shopping. They provided us with plenty entertainment, ripped trousers, and fun banter with the drivers.
2. Buy something from a "bend over"
After a while, most of my clothes became worn out, so we took a trip into Limbe market (just outside Blantyre) and went to a "bend over." A "bend over" includes piles and piles of clothing, which you have to sift through in order to find something half decent. We had a great time, laughing and bargaining to make sure we got a good price.
3. Go swimming in Lake Malawi
Not only is Lake Malawi beautiful, but life there is different from life in the cities. Having lived by the lake a year, I can safely say it is one of my favourite things about Malawi.
4. Learn to cook nsima
Made from Maize flour and water and usually served with a relish, nsmia is eaten all over Malawi. Get someone with plenty of experience to show you how to make it, and try it for yourself!
5. Experience Malawi's Mango season
I still have regular dreams about the mangos. No, seriously! You have never tasted a mango until you have tried one from Malawi. The other volunteers and I lived off of mangos for about three months, and devastated doesn't even begin to describe how we felt when the season ended.
6. Climb Mount Mulanje
I can guarantee that Mount Mulanje is one of the most beautiful, peaceful places that you will visit in Malawi. The view from the top is breath taking and makes the whole day-and-a-half of walking worth it! On the way back down make sure that you ask your guide to take you past Likhubula Falls.
7. Try to learn the language
Malawians are really friendly people. Even if you only know how to say hello, how are you and thank you in their language, they really appreciate it. The main language spoken is Chichewa. However in other parts of the country, they speak different local languages. The best thing to do is to ask people to teach you their languages. They absolutely love this!
8. Go Chitenje shopping
Chitenjes, East African sarongs, are must-haves! Every Malawian woman and girl wears one, and there are thousands of different patterns and colours available. I think I have about 20 and that was because I couldn't stop buying them. Depending on your bargaining skills, they are also very affordable!
9. Get involved and make friends with the locals
Staying in a village meant that we got to know a lot of the locals and their families. We took part in many village celebrations, drank in the local bar, used the local tailors, bought food from their vegetable patches and maize from the local mill, went to traditional events, and more. This made me feel like I was a part of the community and also that I would always have a home in Malawi.
10. Play a game of Bao
11 Amazing Things To Do in Malawi
The other volunteers and I became obsessed with this game and would easily play it for three hours straight. It is a really simple game involving a board and beans (if they aren't available, sand and stones will do). Get anyone to explain the rules to you and once you understand, you will never stop … seriously, never!
11. Enjoy every minute
Trust me when I say you should make the most of your experience and appreciate every minute. The time will pass quickly! Take lots of pictures and keep a diary. As soon as you get home, you'll be checking flights to come back.
Related Reading
Volunteering in Malawi: 4 Unexpected Lessons
Have you traveled to Malawi? What were your impressions? We'd love to know if there's any important information you recommend adding to this list. Email us at [email protected]pinkpangea.com for information about sharing your experience and advice with the Pink Pangea community. We can't wait to hear from you.
11 Amazing Things To Do in Malawi photo credits: unsplash.