6 Rocky Mountain Hikes that are Perfect for Solo Travelers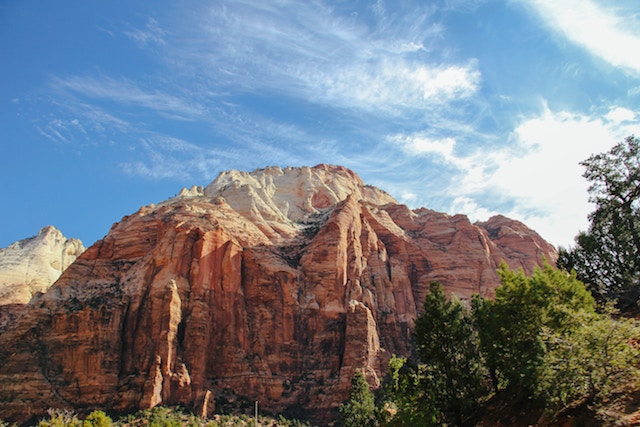 Having explored many of the mountain ranges east of the Mississippi, I wanted to savor the best for last: the majestic Rockies! I have found the Rocky Mountains to be the most diverse in its landscape and in its plant life, with everything from lush pines and aspen forests to deserts with a variety of flowering cacti and the highest sand dunes in all of America. Because Colorado is the state with the most peaks above 14,000 feet, I decided that it was definitely the place to start my exploration of the Rockies. Much to my delight, I found lone female mountain climbers and hikers fearlessly enjoying the beauty of nature.
As a solo woman traveler, I take M.P.S. (My Personal Safety) very seriously. Though I like traveling with friends and family too, I'm always on the lookout for places that I enjoy alone. So, how do I find these little nuggets of privacy and beauty? I ask the locals–and specifically, the female locals. Where are the little pockets of hideaways that they scurry off to when they want to let their hair down and still feel safe? This not only saves me a lot of time, but it also connect me to local women.
So come along with me as I show you six off-the-beaten, Rocky Mountain safe havens that local women love. Because Colorado is known for its dry air, just be sure to bring more water that you usually might.
6 Rocky Mountain Hikes that are Perfect for Solo Travelers
1. Cliff Diving in Paradise
Just on the outskirts of Colorado Springs, hidden from view by towering rock walls and forest lies a deep emerald jewel that the locals call Paradise Cove. Its towering canyon walls and trails will open up, revealing a private world of hiking and sun bathing. For the more daring, its cliffs also provide three levels for diving into the cool pool of deep emerald colored water, nurtured by a small and gentle waterfall.
2. Hiking The Devil's Backbone
Should you be on your way to visit Rocky Mountain National Park, be sure to stop once you hit Loveland and ask the locals where to find the Devil's Backbone. Once you enter the tree-laced trails, you'll see his spiny backbone rising above the grassy plains. Keep your eyes peels for ravens and red-tailed hawks. This is a great place for hiking, horseback riding, and mountain biking. Or you can just sit on the Devil's spine and contemplate.
3. Over 180 Feet of Cascading Ribbons of Color
I was on my way to explore Pike's Peak country when I overheard two locals gleefully sharing their photos. So, I smiled and asked what all the excitement was about. "Seven Falls!" the taller of the two blondes squealed. When they took notice of my quizzical expression, they held their iPhones up to show me photos of a 181-foot , 7-tiered waterfall cascading down jewel-toned granite cliffs.
I decided right then and there that Pike's Peak was going to have to wait. By evening, the color junky in me was so glad I did!
Locals have been visiting this hidden gem since 1859 and now, for a small amount of energy, you can climb the 224 iron stairway to the very top. If you are not quite up for the climb, there's always the elevator ready to take you to the Eagle's Nest for panoramic views. The cave's museum has Native American displays and you'll also find a dining room and gift shop.
Make sure to head there at night. At dusk, the lights come on and the falls cascade like multi-colored ribbons dancing over the granite walls.
6 Rocky Mountain Hikes that are Perfect for Solo Travelers
4. A Bird Lover's Paradise
While passing through the "Gateway to the Rockies," commonly known as Golden, Colorado, you'll see two vast mesas. Ask the locals which one is North Table Mesa and plan a day to explore this geological beauty. Formed from ancient lava flows, this mesa is enveloped in trails, wildlife, and crystals.
It also has water and is a "hot spot" destination for many species of nesting birds, making it a bird lover's paradise. Golden eagles and red-tailed hawks live on the mesa as well. And if you enjoy rock climbing, these lava flows will prove exciting even for beginners.
5. Peaceful Havens in the Flat Irons
Abruptly rising out of the plains like the jagged teeth of an ancient behemoth, flattened by the celestial gods irons are the Flat Irons of Boulder. Experienced rock climbers will be rewarded with incredible views. Hiking, horseback riding, bicycling, and fantastic photography opportunities are just a few things you can plan on as well as cross-country skiing and sled riding in the winter.
6 Rocky Mountain Hikes that are Perfect for Solo Travelers
6. A Place For Meditation and Yoga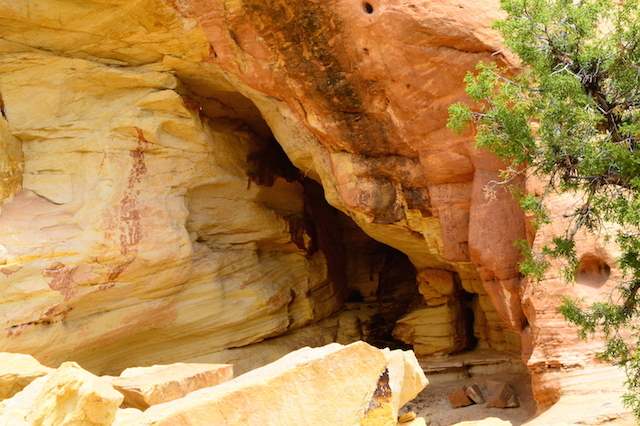 You're deep in the wilderness. It's just you and the cliffs, and a gentle breeze across your brow. Nature has even provided a bit of shelter with a shallow cave. This is a resting place to let your hair down, do some yoga and meditate. Or bring a picnic basket with wine and cheese and a good book.
You'll find this little spot of heaven in the less visited side of Dinosaur National Monument on the Colorado side. (This park is split between the Colorado and Utah borders.) Take Harper's Corner Road, right off of Highway 40. Out of all my Colorado travels, this was the place I was the most reluctant to leave.
Have you traveled to the Rocky Mountains? How was your trip? Email us at [email protected]pinkpangea.com for information about sharing your experience and advice with the Pink Pangea community. We can't wait to hear from you.
6 Rocky Mountain Hikes that are Perfect for Solo Travelers photo credits: Cseezszka B and unsplash.